We know coronavirus has brought new and unforeseen challenges. We want to do everything we can to make sure all families are getting the support they need during this time.
As part of CHEO's response to COVID-19, we will offer free virtual care options in May and June for members of CHEO's autism community. Our focus is to help families, children and youth in creative ways — helping them maintain their skills and support one another while doing our part to flatten the curve.
Our free virtual care options include:
virtual education sessions followed by two 1:1 virtual consultations with an ABA-trained clinician to discuss coping strategies
virtual drop-in consultations with one of CHEO's ABA-trained clinicians– three free sessions per month, per child
Who can register?
families in Ontario
families of children with a diagnosis of autism
CHEO is here for you and we want to support you however we can. If there are any pressures you are facing during this time, or if you have feedback or questions, please reach out to us at autismemail@cheo.on.ca.
1:1 Virtual ABA consultations (all ages)
Our ABA-trained clinician will meet with you via Zoom for a one-hour call to build on prior ABA skills and strategies. Each family is able to schedule three free consultations per month, per child.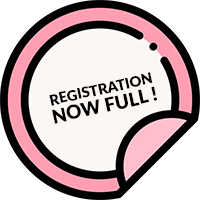 Virtual education sessions
Learn how to support your child or youth in specific areas like communication, sleeping, and toilet training. Each education session will take place virtually using Zoom. After each education session you will have the option to schedule 1:1 consultation sessions to discuss your specific goals and challenges with one of CHEO's ABA-trained clinicians.
Anxiety
Description
Recommended age
Dates
Anxiety I
Learn strategies to help your child identify when they are feeling anxious and explore coping strategies.
12 years and under

May 11, 2020 at 6:30 p.m. **NOW FULL**

June 10, 2020 at 4:00 p.m. **NOW FULL**



Anxiety II

Learn strategies to help your child identify when they are feeling anxious and explore coping strategies.

13+ years

May 13, 2020 at 6:30 p.m.**NOW FULL**

June 16, 2020 at 4:00 p.m. **NOW FULL**
Communication
Description
Recommended age
Dates

Communication I

Learn how to set up communication opportunities in your home, how to respond when your child or youth is frustrated and how to reinforce communication attempts.

All ages / pre-verbal communicators

June 4, 2020 at 4:00 p.m.

**NOW FULL**

Communication II

Learn how to set up communication opportunities in your home, how to respond when your child or youth is frustrated, how to set communication expectations and how to reinforce communication attempts.

All ages / verbal communicators

June 8, 2020 at 4:00 p.m.

**NOW FULL**
Introduction to ABA
Description
Recommended age
Dates

Introduction to ABA

Learn about the basic principles of Applied Behaviour Analysis and how to use these strategies to support your child/youth in your home




This workshop is a two part series.

All ages

Part 1

May 28, 2020 at 6:30 p.m.

Part 2

June 2, 2020 at 6:30 p.m.

**NOW FULL**
Learn to listen
Description
Recommended age
Dates

Learn to listen I

Learn how to develop strategies to support your child with increased co-operation with day-to-day instructions and routines. Topics include setting up your home for success, how to give effective instructions, prompting, and reinforcement.

12 years and under

May 26, 2020 at 4:00 p.m.

**NOW FULL**

Learn to listen II

Learn how to develop strategies to support your youth with increased co-operation with day-to-day instructions and routines. Topics include setting up your home for success, how to give effective instructions, prompting, and reinforcement.

13+ years

May 27, 2020 at 6:30 p.m.

**NOW FULL**
Sleep
Description
Recommended age
Dates

Sleep

Learn how to identify environmental and behavioural factors that may be disrupt your child's sleep (room set-up, not wanting to go to bed, interfering behaviours, night awakenings, problematic sleep dependencies, etc.).

12 years and under

May 21, 2020 at 4:00 p.m.

**NOW FULL**
Toilet training
Description
Recommended age
Dates

Toilet training

Learn how to implement a scheduled toilet training plan and establish strong reinforcers for sitting on and/or using the toilet/potty.

All ages

May 19, 2020 at 6:30 p.m.

**NOW FULL**