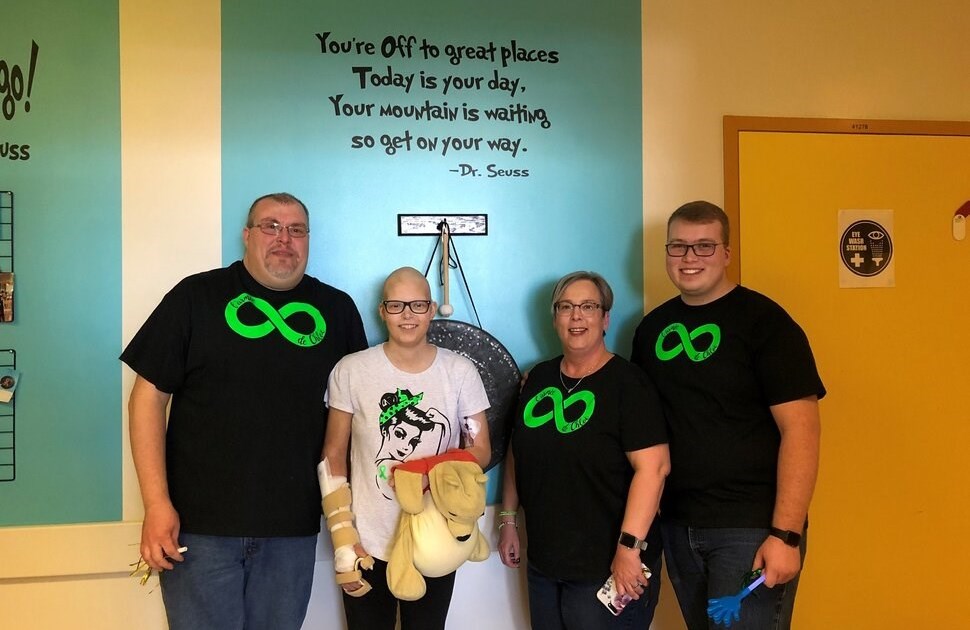 My name is Guylaine Tremblay. I am the mother of three wonderful children. In August 2019, our fourteen-
year-old "baby" Chloé was diagnosed with Burkitts Lymphoma. We were devastated. However, we quickly realized that the nurses and doctors on 4 North were kind, compassionate, but most importantly, knowledgeable. They guided us through what we thought would be the worst time of our lives. However, August 2020 brought us more bad news. Chloé was diagnosed with drug therapy-related Acute Myeloid Leukemia. This time, coming to 4 North and the Medical Day Unit was like coming home. Again, the staff were patient and understanding.
The nurses on 4 North spoke to my husband and me about the Oncology Patient and Family Advisory Council (PFAC). They knew that we had been involved in the Parent/Teacher Association at our children's schools and thought that we, because of our varied experience at CHEO, would be interested in helping forge the future of the oncology experience for families that will sadly come after us. I immediately thought that PFAC and I would be the perfect match. I look forward to working with the CHEO Oncology team to highlight the strengths of the program but also help make improvements where we see opportunities. My main goal throughout this process is to make a difficult experience better for both the families and the staff that care for them.
Join our Oncology Patient and Family Advisory Council
We're looking for current and past patients and their families to join CHEO's Oncology Patient and Family Advisory Council (PFAC). This is a unique volunteer opportunity for you to provide ongoing advice and guidance to inform our program, policies and future innovations.
Please complete our 5 minute survey
We would love to hear your thoughts on CHEO's Oncology department. Please complete our brief survey which will help inform our first Oncology Patient and Family Advisory Council meeting. Whether you are a current or past patient or family member...
No login? Please enter your details below to continue.