Working together for safety
At CHEO, we work together to provide exceptional care so children and youth can live their best life. But we can't do it alone. As a parent or caregiver, you have an important role to play in keeping your child – and all children, youth and staff at CHEO – safe.
You can help by following our 5 Key Safety Messages:
1. Be a germ stopper
Getting an infection is never fun, and for vulnerable children and youth an infection can be very serious.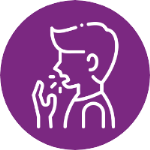 Stay home if you are sick and make sure sick visitors stay home too.
Wash your hands often, especially when entering or leaving your child's room. Health-care providers must wash their hands before touching your child. It's OK to remind them if they forget.
Follow isolation directions carefully.
Stay up to date on your vaccinations - including getting your flu shot and COVID-19 vaccine/boosters.
2. Keep watch
It's critical that the right patient gets the right medication, test, or treatment.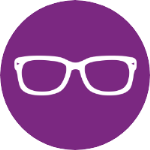 Make sure your child keeps their ID bracelet on during their stay in hospital. Health-care providers must check the bracelet every time mediations are given. Remind them if they forget.
Bring your medications and supplements from home. Having the best information about medication is very important for your child's safety.



3. Prevent falls
Cribs and beds can be high, and our floors are very hard. A fall from even a few feet can seriously injure a child.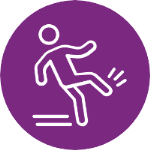 Stay within arm's reach of your child's bed or crib if the side rail is down.
Put the side rails up if you are leaving your child's room.
Report any spills or wet surfaces.
Let staff know if you think your child is at risk of falling.
Supervise your child in common areas and do not allow them to run in the hallways.


4. Call 4444 for help
You know your child or youth best. Call our SPOT Team (Critical Care Response Team) if you think their health is in danger and needs attention right away. SPOT will arrive quickly and work with your child's care team to help.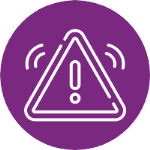 Tell your health-care provider first if you think your child's health is in danger and needs attention right away.
If you're still worried about your child's condition, call (or ask someone to call) 4444 from any hospital phone or call from your cell phone by dialing 613-737-7600 x 4444.
Ask the operator to page the SPOT team. Give your name, the name of your child, and your location (unit and room number).
Note: you can't call 911 from a CHEO phone.
5. Speak up
As a parent or guardian, you are an important part of your child or youth's care team.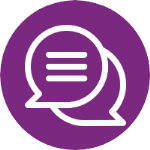 Ask questions. If you're unsure, or don't understand something, please let your care provider know.
Know what medications your child is taking.
Let us know if something doesn't seem quite right to you.
We put your safety first
Every day, we strive to provide exceptional care. The first step is ensuring that children and youth in our care are safe — including preventing infection from spreading from child-to-child or preventing accidents, like falls.
Through research and training, we continually monitor and improve our safety practices. Staff and medical staff are encouraged to report any possible risks. You are too.
If you notice anything that may be a safety risk to you or anyone else, tell your care team or contact Patient Experience.
Care Reviews  
To continuously improve the safety of our organization and the quality of our care, certain safety incidents will require a "Care Review" with our Safety Team. 
 A Care Review is a formal process where all facts relating to a safety incident are looked at. This helps us understand exactly what happened and why, so that we can learn and make improvements to prevent it from happening again.
Some of the ways we gather facts and information, include: 
Discussion(s) with the children, youth, families and staff involved  
A review of information and reports, like health records and policies.
Consultations with the patient-safety team  
Who participates in a Care Review? 
Families play a very important role in Care Reviews. You will determine how much you want to participate — anything from not at all, to being interviewed, to being partners throughout the whole process. CHEO's Patient Experience Team will be there to support you in however you choose to take part. The Patient Safety Team, a department manager and CHEO staff who were involved in the safety incident may also participate throughout the Care Review process.
 What is the result of a Care Review?  
A Care Review may recommend changes to CHEO's policies and procedures to improve safety. All recommendations will be shared with the children, youth and families involved. This may be a full written report with multiple recommendations, or it may be an in-person meeting to summarize the results and resolve any outstanding issues.
To ensure privacy, sensitive Human Resources issues will not be shared. The results of a care review will include a plan to put recommendations into action and follow up to make sure all required changes are made.
 How long does a Care Review take?  
The goal is to complete a Care Review within 45 business days from when it starts. You can expect to have the results shared with you within 60 business days. Care Reviews sometimes take as little as one or two days, but they can take as long as a few months depending on the complexity of the safety incident and recommendations.
 If you or your family have been involved in a safety incident which requires further review, the Patient Experience Team will contact you and invite you to take part in a Care Review.