Alex Munter
President and Chief Executive Officer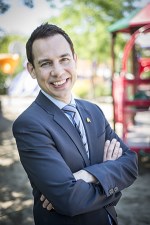 Alex Munter can be reached at amunter@cheo.on.ca
Alex Munter is President and Chief Executive Officer at CHEO, bringing to the role more than 25 years of leadership in health and social services and an incredible commitment to helping children, youth and families in our community and beyond.
CHEO is one of Canada's few stand-alone, full-service tertiary pediatric health and research centres, serving the national capital region, eastern and northern Ontario, western Quebec and Nunavut. Since joining CHEO in 2011, Alex has helped the organization evolve from a 20th Century hospital to a 21st Century integrated child and youth health system to better deliver on its vision of the best life for every child and youth.
Over the past nine years, CHEO has become a digital heath leader, among the top 1% of Canadian hospitals. The organization has cut wait times, increased safety and improved efficiency through pioneering use of Lean methodologies in a pediatric setting. CHEO has twice been named best place to work in Canadian health care by Forbes, twice named one of Canada's most admired corporate cultures by Waterstone Human Capital and ranked one of the world's best children's hospitals by Newsweek. It's also been rated a best Ontario hospital in which to practice by physician engagement surveys, earned highest ratings for patient satisfaction and has been named one of Ottawa's top employers nine times. Through its work pioneering the Kids Come First Health Team in eastern Ontario and the Kids Health Alliance in Ontario, CHEO has played a leadership role beyond its walls to create a better-connected health system that benefits children and families alike.
During his tenure, CHEO has also seen significant growth in patient and family engagement in research, improved integration of research into clinical care and grown its leadership in research in molecular biomedicine, health information technologies and at the bed side.
A respected leader in the Canadian health-care system, Alex sits on the boards of the Ontario Hospital Association, Children's Mental Health Ontario, Kids Health Alliance and the Health Insurance Reciprocal of Canada (HIROC). He has been appointed to a wide variety of government advisory committees on topics ranging from health-system funding reform, health-care worker influenza immunization, health-information systems renewal, childhood obesity, public health-system capacity, immune globulin therapy funding and system efficiency and alignment. During the 1990's, he was very involved in the restructuring of hospital and other health services in the Ottawa area as a member of the District Health Council.
Prior to joining CHEO, Alex was Chief Executive Officer of the Champlain Local Health Integration Network (LHIN) — the provincial government agency responsible for planning, integrating and funding health services in the region. He strengthened the region's health system by making strategic investments at hospitals and community-based agencies in both urban and rural areas in the region. In particular, he made great strides in improving care for the elderly by putting in place programs that help vulnerable seniors stay independent and healthy in their own homes for as long as possible. Prior to joining the LHIN, Alex was Executive Director of the Youth Services Bureau (YSB), one of Ontario's largest accredited children's mental health agencies. During his tenure, the organization grew by one-third, adding services and expanding its reach. It won recognition for a ground-breaking new health clinic for street-involved youth, the establishment of a youth mental health hub and launch of innovative new clinical mental health programs, closer co-ordination between hospitals and community mental health providers, new programs to help at-risk youth find and keep jobs and new measures to improve the agency's governance, efficiency and service quality.
Alex was a City and Regional Councillor in Ottawa from 1991 to 2003. From 1997 onward, he headed council committees responsible for health and social services with oversight of the city's $550 million human services budget. In that role, he led Council to unanimously adopt pioneering smoke-free regulations in 2001; helped open new child-care centres, expand the number of child-care spaces, and expand public health programs for children and youth; worked with provincial government to oversee the transfer of ambulance services and social housing to the municipal level; initiated Canada's first comprehensive public access defibrillator program; expanded long-term care for seniors; funded hospital expansions and worked with the Community Care Access Centre and community support agencies to improve at-home support services for seniors and people with disabilities.
Alex holds a Bachelor of Social Sciences (BSocSc) degree from the University of Ottawa, a Master of Science (MSc) degree in Behavioural Science from the London School of Economics and a professional designation as a Certified Health Executive (CHE) from the Canadian College of Health Leaders. After leaving city government, he was a Visiting Professor in the School of Political Studies at the University of Ottawa, teaching there and at Montreal's Concordia University.
Alex has brought his leadership to a wide variety of community organizations, previously co-chairing the National Network on Ethnocultural Communities and AIDS, chairing the Ottawa Local Immigration Partnership, sitting on the Ontario Advisory Council on Multiculturalism and being a member of the boards of the Community Foundation of Ottawa, Ottawa Art Gallery and Ottawa-Carleton Children's Aid Society.
Alex has won numerous awards from a wide range of organizations for his contributions to the community, including the Centre for Addiction and Mental Health, the Canadian Institute for Child Health, United Way/Centraide Ottawa, the Federal Business Development Bank, l'Association Canadienne-Française de l'Ontario d'Ottawa, Leadership Ottawa and the Ontario Association of Social Workers. In the 1990s Alex was awarded the Ontario Volunteer Service Award. Most recently, in 2012, he was awarded the Ontario Francophonie Award and the Queen's Diamond Jubilee Medal. In 2019, he received the Outstanding Alumni Award from the University of Ottawa Faculty Of Social Sciences.
Nathalie Fauvel
Senior Vice President Corporate Services and Chief Financial Officer
In her role of Chief Financial Officer and Senior VP of Corporate Services, Nathalie's portfolio includes Finance, Strategic Sourcing, Food and Marketed Services, Contracted Executives for EORLA, Foundation and Stakeholder Liaisons, Facilities and the renewal of the campus, including the 1Door4Care integrated treatment center project.
Nathalie came to CHEO with a wide range of leadership experience, having held senior leadership roles across a number of sectors, including the not-for-profit Municipal Housing, having held the role of Vice President, Corporate Services and Chief Financial Officer for 7 years with Ottawa Community Housing (OCH). Prior to joining OCH, she held the role of Director Real Estate, Corporate Performance and Analytics with Canada Post Corporation, and spent many years in the private sector running Facilities Management and Corporate Real Estate outsourcing contracts. She also spent 20 years in Europe, covering large European portfolios and acquiring a diverse ability to improve efficiency and optimize resources.
Nathalie is a Certified Professional Accountant (CPA-CGA) and holds a Bachelor of Commerce in Finance and Accounting from the University of Ottawa. She is fully bilingual and has served on the Board of the Caisse Populaire Rideau Vision Ottawa from 2017 through 2019.
Tammy DeGiovanni
Senior Vice-President and Chief Nurse Executive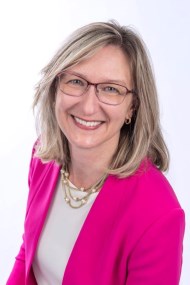 Tammy joined the Executive Team in 2021 in the role of Senior Vice President and Chief Nurse Executive.  Her portfolio includes Critical Care and Surgical Services, Inpatient Medicine, Hematology/Oncology, Ambulatory Care, Pharmacy, Medical Imaging and the Emergency Department.
Tammy started at CHEO in 1995 as a Registered Nurse working on the Inpatient Surgical Unit as well as in the Emergency Department.  She has since served in leadership roles across the organization from Inpatient Medicine to Health Records and e-health.  For many years, Tammy led the Ambulatory Care portfolio and was a leader of our Electronic Health Record implementation as Chief Nurse Information Officer.
As a graduate of the University of Ottawa School of Nursing and Telfer School of Management, Tammy holds a Bachelor of Science in Nursing and her Master's of Health Administration.  She also earned her CHE designation through the Canadian College of Health Leaders.   She was also appointed to the Ottawa Board of Health in 2019 and currently serves as their Vice-Chair. As Chief Nurse she is proud to be working with our dynamic and professional nursing team throughout CHEO.
Jennifer Proulx
Vice President Child Development and Community Services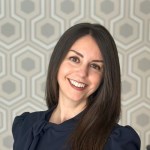 As Vice President of Child Development and Community Services at CHEO, Jennifer's portfolio includes Development and Rehabilitation, Home and Community Care, Neurodevelopmental Health, Regional Genetics Program, Palliative Care, Professional Practice, the Champlain Maternal Newborn Regional Program, the Kids Come First Health Team, CHEO School, and the 1Door4Care integrated treatment center project.
After a decade in leadership roles at The Ottawa Hospital and Ontario's homecare agency, Jennifer came to CHEO in 2019 to lead the creation of Ontario's first-ever child and youth health team – our region's Kids Come First Health Team, based at CHEO. She also negotiated the transfer of home and community care services from the Ontario government to CHEO and Kids Come First and has most recently been leading the work to better connect those services to everything else we do in pediatric healthcare. Jennifer is a collaborator, working with patients, families, healthcare providers, and community partners to transform health care services.
Jennifer holds a Master of Arts in Psychology from Carleton University and a Master of Health Administration from the University of Ottawa's Telfer School of Management, where she also received the Robert Wood Johnson Award. Since 2007, Jennifer has been an active member of the Canadian College of Health Leaders (CCHL) and is a Certified Health Executive (CHE). She is serving her second term on the CCHL Board of Directors and is a mentor to emerging health leaders.
Dr. Lindy Samson
Chief of Staff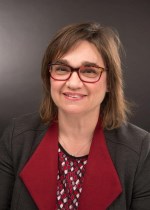 Dr. Lindy Samson is the Chief of Staff and Chief Medical Officer, as well as being a staff physician in the Division of Infectious Diseases. In addition, she holds an academic appointment as Associate Professor in the Department of Paediatrics at the University of Ottawa's Faculty of Medicine and is a Clinical Investigator at the CHEO Research Institute.


Dr. Samson obtained her medical degree from McMaster University School of Medicine in Hamilton in 1990. She completed her Pediatrics and Pediatrics Infectious Diseases residencies at CHEO. Dr. Samson then completed further training in Pediatric HIV and Clinical Epidemiology at the Hospital for Sick Children (SickKids) and the University of Toronto. Moving back to CHEO, she worked for some time before serving as the Chief of the Division of infectious Diseases for over 10 years.

Her academic and research work is focused on pediatric HIV, the impact of social determinants on the health of children and youth and teaching/evaluating the Health Advocate and Leadership Roles across the continuum of learners.

Dr. Samson was appointed Chief of Staff in April 2016. As CHEO's senior physician leader, she is responsible for organizing the activities of the medical staff and for ensuring the quality of clinical care and patient safety. In this role, she works closely with the CEO and the Executive Team, and reports directly to the Board of Trustees.
Dr. Jason Berman
Vice-President Research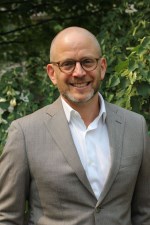 Dr. Jason Berman is the CEO and Scientific Director of the CHEO Research Institute and the Vice-President Research at CHEO. He is also a Full Professor in the Departments of Pediatrics and Cellular and Molecular Medicine at the University of Ottawa. Previously he served as Associate Chair, Research, Department of Pediatrics, and Professor of Pediatrics, Microbiology & Immunology and Pathology at Dalhousie University and interim Vice President Research, Innovation and Knowledge Translation for the IWK Health Centre in Halifax, Nova Scotia. He is a pediatric hematologist/oncologist and internationally recognized for pioneering research using zebrafish to study childhood cancers and rare inherited diseases. His laboratory has served as the Atlantic node of the Centre for Drug Research and Development and a national hub for zebrafish modeling of orphan diseases. He has served as president of the Canadian Society for Clinical Investigation, president of the Canadian Hematology Society and is a founding member of the Canadian Rare Disease Models and Mechanisms Network. He is currently Chair of the Board of Directors of the national Maternal Infant Child and Youth Research Network and a member of the board of the Ontario Institute of Cancer Research and the Canadian Institutes of Health Research Institute of Cancer Research.
Dr. Ken Farion
Vice-President Strategy, Quality and Family Partnership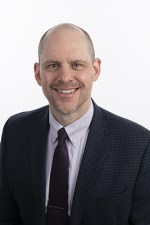 Dr. Ken Farion is CHEO's Vice-President, Quality, Strategy and Family Partnership. This role continues Ken's long commitment to children, youth and families as a clinician, collaborative leader and innovative health system change agent.
Ken will oversee the development of CHEO's next multi-year strategy. He leads a diverse portfolio that includes:
CHEOworks & Operations Support
Safety & Family Partnership
IS/IT and e-Health
Clinical Engineering
the provincial programs BORN (Better Outcomes Registry & Network), PSO (Prenatal Screening Ontario) and NSO (Newborn Screening Ontario)
the Office of Equity & Access
Ken began his career in pediatric emergency medicine at CHEO in 1998. He also practiced emergency medicine at The Ottawa Hospital from 1998-2006. He contributes to the educational and research mandates of CHEO and University of Ottawa as an Associate Professor of Pediatrics and Emergency Medicine, as well as an investigator with the CHEO Research Institute.
Ken has held many leadership roles at CHEO, including ED Medical Director and Chief, as well as Medical Director of Strategy, Quality and Systems Improvement. Throughout his career, he has helped develop and implement innovative improvements to care delivery.
Holding a Green Belt in Lean, Ken has engaged CHEO's staff and medical staff in continuous quality improvement using Lean improvement and management methods. Leading the Epic Benefits Realization program, he helped to identify and quantify the improvements to care delivery, patient outcomes, and patient & provider satisfaction that were achieved with adoption and optimization of CHEO's fully electronic health record, Epic. In 2019, Ken led CHEO's Accreditation Canada on-site survey, achieving Exemplary Status.
During COVID-19, Ken contributed as CHEO's Incident Commander and then as the region's Operations co-lead. For more than two years he provided medical and operational oversight of testing for Ottawa and has brought leaders together for situational awareness and idea-sharing to address and overcome key systems-level health challenges.
Joanne Lowe
Vice-President Mental Health and Addictions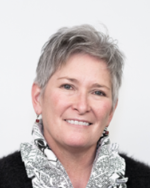 Joanne Lowe was a leader at CHEO's mental health program until 2011 and is currently Executive Director of the Youth Services Bureau (YSB). She will continue in that role but now wears a new hat as well, as CHEO's new Vice President of Mental Health and Addictions — a first of its kind role across Canadian pediatric hospitals.
She is responsible for all of our clinical mental health programs and the Ontario Centre of Excellence for Child and Youth Mental Health and splits her time between YSB and CHEO evenly. The greatest increase in demand for our services over the past decade has come from young people in mental health crisis. It's clear that this challenge can't be solved within the walls of CHEO alone. Joanne's appointment to this shared role between CHEO and YSB is intended to advance our common goals of preventing children and youth coming into the Emergency Department if they can be helped elsewhere, improving capacity to respond to the needs of those who are high-risk, improving pathways for follow-up and improving transitions across age span from childhood to adulthood
Watson Gale
General Counsel and Chief Privacy Officer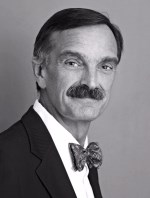 Watson Gale is CHEO's General Counsel and Chief Privacy Officer. Watson brings over 30 years of experience in law and executive management to his role together with an extensive background in governance.

Watson has a business background and a long history of working with not-for-profit and charitable organizations, including being on the board of directors of several key organizations in Ottawa. In addition to practicing law in Ontario, Watson was called to the bar in both Nunavut and the Northwest Territories and has a strong interest in Canada's amazing northern regions.
Dr. Mona Jabbour
Interim Chief of Pediatrics (Department and Division)
More information coming soon.
Dr. Marjorie Robb
Acting Chief of Psychiatry (Department)
Division Chief of Community-Based Psychiatry
More information coming soon.
Dr. David Rosen
Chief of Anesthesiology and Pain Medicine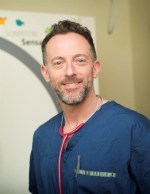 Dr. David Rosen joined CHEO in 2005 and was appointed to Chief of CHEO's Department of Anesthesiology and Pain Medicine in July of 2017.


Dr. Rosen attended the University of Toronto Medical School. He completed a residency in Anesthesia at the University of British Columbia followed by fellowships in Pediatric Anesthesia (UBC) and Pediatric Critical Care Medicine (U of T).

In 2004, he relocated to Ottawa to support his spouse who worked for the Department of Foreign Affairs. This prompted further temporary moves to Budapest and then Boston, where he was a consultant at Boston Children's Hospital working in Cardiac Anesthesia and Cardiac Critical Care Medicine, and an Instructor at Harvard Medical School.

At CHEO, Dr. Rosen has divided his time between Anesthesiology and Critical Care Medicine. In addition to his role as Chief of Anesthesiology and Pain Medicine, he is also the Director of Pediatric Cardiac Anesthesia, a member of the Research Ethics Board and the Professionalism Education Lead for the University of Ottawa Anesthesia Residency Program.

Dr. Rosen also serves as the Chair of the Canadian Pediatric Anesthesia Society and is a member of the Pediatric Committee of the World Federation of Societies of Anesthesia.
Dr. Jean-Philippe Vaccani
Chief Department of Surgery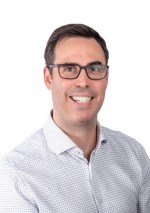 Dr. Vaccani is a native of Ottawa. He graduated from The University of Ottawa medical school in 1997 and Otolaryngology- Head & Neck surgery residency at The University of Ottawa in 2002. He then completed a fellowship in Pediatric Otolaryngology at the Royal Children's Hospital in Melbourne, Australia.

Dr. Vaccani was appointed Chief Department of Surgery at CHEO in January of 2021 and continues as the Chief of the Division of Otolaryngology Head & Neck Surgery. As Chief of the Department of Surgery Dr. Vaccani co-leads the perioperative patient care leadership team with Dr. Rosen, Chief of Anesthesia; he is a member of CHEO's executive leadership team and CHEO's site Chief for the uOttawa Academic Department of Surgery.

Dr. Vaccani was previously the Deputy Chief of Staff at CHEO in which he was the educational liaison between CHEO and the University Of Ottawa Medical School.
Anick Losier,
Chief Branding and Communications Officer
Anick Losier joined CHEO in 2022 in the new role of Chief Branding and Communications Officer. Her purview spans across CHEO, the CHEO Foundation, and the CHEO Research Institute in a collaborative and integrated approach to communications, marketing and branding.  Anick is an experienced bilingual communications and brand leader who has spent the past two decades in key executive positions for pan-Canadian organizations. A creative thinker who doesn't believe in the status quo, she is constantly trying to find better ways to connect and reach audiences and tell compelling narratives.
Anick brings a wealth of experience to CHEO's leadership, having led external communications efforts at the Canadian Medical Association (CMA), supporting their Presidents as spokespeople and managing issues. Throughout those years, she successfully led the efforts to position the CMA brand and voice on the national stage during the COVID pandemic, managed the announcement and issues following the sale of MD Financial Management and was the catalyst to CMA's successful push for the implementation of Bill C-3 to protect health workers. Last year, she researched, developed and successfully received board approval to a new initiative designed to address misinformation and disinformation in Canada. She was the successful candidate for the CMA Media Vice President position following a rigorous external recruitment process in May 2022. Prior to joining the CMA, Anick led media relations efforts at Canada Post as their national spokesperson and director of media and issue management. During this time of transformation for the postal system, her work led to the implementation of impactful narratives that supported a fundamental pivot from a lettermail business to a competitive parcel company with much public scrutiny. Anick's healthcare knowledge also stems from spending close to a decade at the Canadian Institute for Health Information where she held various communications and marketing roles to create brand awareness initiatives for the organization and build their media and social media programs.
A passionate volunteer, Anick has served on several boards and committees, including the Dovercourt Recreation Association (DRA), the Ottawa Race Weekend's Board of Directors, the Ottawa Viennese Ball, and the YMCA/YWCA Women of Distinction Awards.
As a graduate of the University of Moncton and the Université Laval, Anick holds a Bachelor in Information-Communications with a specialization in journalism and political science, and a Master in Public Communications.
Sheila James,
Director Office of Equity and Access
Sheila James is the inaugural Director of the Office of Equity and Access. She brings over twenty years of experience as an equity, diversity, and inclusion (EDI) leader and specialist in federal and municipal governments.
She is executive director of a sole proprietorship DEVI (Diverse, Equitable, Vital, and Innovative) Consultation and Strategies, providing EDI advice to national and provincial cultural agencies. Sheila has a Master of Fine Arts from University of British Columbia and is a candidate for an LLM at Osgoode Law School, York University.
Prior to joining CHEO, Sheila served as the Senior Strategic Advisor, Equity, at the Canada Council for the Arts where she managed the Equity Office for ten years. She led the development of ground-breaking policies and million-dollar targeted funding programs that greatly contributed to the diversification of Canada's cultural landscape. More recently she worked at the City of Ottawa leading organizational wide equity initiatives including data driven strategic hiring processes towards achieving the City's workforce demographic targets.
Sheila is an award-winning author and videographer whose work focuses on stories from marginalized perspectives. She has presented extensively on equitable practices and diverse participation in government, unions, universities, and not-for-profit sectors.
Sheila's mandate is to implement recommendations from the Equity Diversity, Inclusion, and Indigeneity (EDII) Task Force's Roadmap for Change and further considerations and to build the Office of Equity and Access.
Sheila brings a feminist, queer and racialized perspective to her work as she strives to influence and motivates cross-sectoral teams to collaborate, excel and achieve equity and diversity goals towards greater social justice.