Elected Directors:
Jo-Anne Poirier, Chair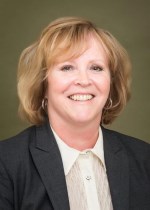 Jo-Anne Poirier joined VON Canada in 2014 as President and Chief Executive Officer. From 2008 until 2014, Jo-Anne was Chief Executive Officer of the Ottawa Community Housing Corporation. Under her leadership, Ottawa Community Housing received several awards for excellence including the 2011 Ottawa Chamber of Commerce Business Achievement Award's Non-Profit Organization of the Year. Jo-Anne was previously Vice-President, Resource Development and Chief Executive Officer of the Government of Canada Workplace Charitable Campaign for United Way Ottawa, First Vice-President, Business Development for MBNA Canada Bank, and Deputy City Manager, Corporate Services with the City of Gloucester. She has worked for more than 35 years in the private, public and not-for-profit sectors.
Jo-Anne is also actively involved in the community and on several Boards of Directors. She was Second Vice-Chair of the Board of Trustees of CHEO until September 2016 and is continuing on the Board of CHEO, Vice-Chair of the City of Ottawa Board of Health and is a member of the Calian Board of Directors. She was a founding board member of the Board of Directors of the Champlain Local Health Integration Network (LHIN), 2005-2010. Jo-Anne has received several awards for her work in the community, including the 2012 Queen Elizabeth II Diamond Jubilee Medal and the 2012 Dirigeante de l'année, Secteur Communautaire (2012 CEO of the year, Non-Profit sector) Award from the Regroupement des gens d'affaires de la capitale nationale.
Jim Armour, Vice chair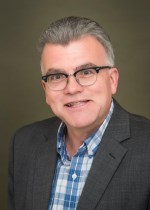 Jim Armour is a Vice President at Summa Strategies and has extensive knowledge of media relations, communications, advocacy and advertising. His broad skill set gives clients the opportunity to take an integrated approach to achieving their objectives.
Prior to joining Summa, Jim served as Director of Communications and Marketing at the Canadian Medical Association where he played a key role in their efforts to improve access, reduce wait times and address Canada's doctor shortage.
Jim worked on Parliament Hill from 1994 to 2000 and from 2002 to 2005. He was Communications Director for two Leaders of the Official Opposition and helped brand the launch of both the Canadian Alliance and the Conservative Party of Canada. This interest in marketing strategy and tactics was furthered by the two years he spent with one of Atlantic Canada's top advertising agencies.
Originally from St. John's Newfoundland, Jim has a B.A. (Hons) from McGill and a M.A. in Newfoundland History from Memorial University. He also earned his APR accreditation from the Canadian Public Relations Society and has a CAAP designation from the Institute of Communication Agencies.
Outside of the office, Jim serves on the boards of CHEO, the Canadian Pharmacists Association, the Forum for Young Canadians and the North Grenville Public Library. He also sits on the editorial board of the international Journal of Communication in Health care.
Filipe Dinis, Treasurer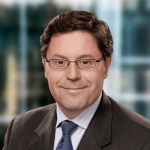 Filipe Dinis is Chief Operating Officer at the Bank of Canada. As COO, he is responsible for overseeing the Bank's strategic planning, corporate functions and operations including bank note production.
Mr. Dinis has had a distinguished career in public service. Before joining the Bank, Mr. Dinis served in the federal Privy Council Office, where he was Assistant Secretary to the Cabinet and provided strategic advice and analysis to the Clerk of the Privy Council on Business Transformation and Public Service Renewal. He also served as Secretary to the Prime Minister's Advisory Committee on the Public Service. Prior to that position, he was Chief Financial Officer and Assistant Commissioner at the Canada Revenue Agency.
Mr. Dinis holds a Bachelor of Commerce from McGill University, and is a Chartered Professional Accountant. Mr. Dinis is also a recipient of the Queen's Diamond Jubilee Medal.
Sacha Baharmand
Sacha is legal counsel with the Department of Justice Canada. Prior to joining the public service, he was a litigator in private practice in Ottawa as well as on Bay Street. His litigation experience includes having been seconded to both the RCMP and the Competition Bureau to manage complex commercial and regulatory litigation on behalf of the Crown.
Sacha is a recognized resource on access to justice. In his current role, he helps craft access to justice policy, drawing upon his particular expertise relating to official language minority communities. He is a member of the Federal-Provincial-Territorial Working Group on Access to Justice in Both Official Languages, as well as the Justice Canada National Advisory Committee on Access to Justice in Both Official Languages.
He holds a Bachelor of Arts from the University of Manitoba and a Juris Doctor from the Université de Moncton. He is a former Associate Editor of both the Revue de la common law en français as well as the Canadian Legal Information Institute (CanLII).
Sacha has considerable experience in health policy and systems governance. Prior to joining the CHEO Board, he was most recently a board member of the Ottawa Children's Treatment Centre and chaired its Quality and Safety Committee. He is a former Board Chair of Carlington Community Health Centre, having played a leading role in securing funds for its current capital project aimed at creating a primary care, wellness and affordable housing service hub. He currently serves on the board of Centretown Community Health Centre.
For his commitment to legal excellence and community service, Sacha was awarded the Queen Elizabeth II Diamond Jubilee Medal in 2013. He is the proud father of two daughters, both of whom are CHEO kids.
Alexa Brewer
Alexa Brewer brings extensive knowledge related to health systems and health policy to the CHEO Board. Alexa has significant governance experience within the healthcare sector, and has most recently completed two 3-year terms as a director on the Board of the Champlain Local Health Integration Network.
A nurse by background, her career also includes senior roles in the federal government, and she has significant expertise in the areas of health systems integration, governance and health policy as well as information management and technology. Alexa has a Bachelor of Nursing from McGill University and an MBA from the University of Ottawa.
Cathy Curry
As Trustee and Chair of the Ottawa Carleton District School Board, Director on the Ottawa Carleton Education Network and the Education Foundation Board, Cathy Curry's interest in serving the public has given her considerable experience in community building. She currently sits on the CHEO Board and the Ottawa Fusion Volleyball Club Executive. She was a member of the Best Start Planning Table for Kanata, Stittsville, Goulbourn and West Carleton.
Recently Cathy helped to run and plan the National Roundtable for Teachers of the Arts. She is a member of the College of Teachers and still teaches occasionally. She holds a Bachelors of Arts in English Literature and a Masters of Science in Education.
Cathy has traveled extensively, is raising four teenagers and plays French Horn in the Concert Band of Kanata. She is beginning her first term on the Caldwell Family Centre Board.
Louis Doyle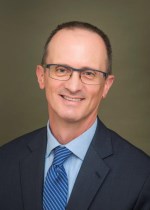 Louis Doyle served as a Parent Representative on the Ottawa Children's Treatment Centre Board from 2015 to 2016, bringing with him 20 years of experience in various fields, including policy and programming. Currently he works as a ministerial liaison with FedNor, an Innovation, Sciences and Economic Development Canada program that is working with community partners to achieve job creation and economic growth in Northern Ontario.
Annie Chartrand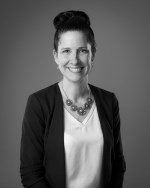 Annie Chartrand is Dean of Education, Collège La Cité, overseeing the School of Administration, Hospitality and Tourism and the Emergency and Judicial Services Institute. Annie has an extensive background in the education sector, beginning her career as a teacher. With a Master's of Science in Education, she has held progressive leadership roles with several post-secondary institutions including the University of Ottawa and Collège La Cité.
Annie also serves as a member of the Board of Directors of Collège La Cité and has been an active member in the community, including supporting many CHEO events along with her family. Annie brings a strong patient and family perspective to CHEO's Board.
Karen Green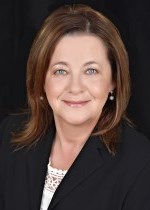 Karen Green, from Tyendinga Mohawk Territory, is a lawyer who has spent her career advocating and promoting the rights of First Nations People, particularly those of First Nation's women and children. She worked for most of her career with the Department of Justice where she held senior positions, most notably, as the Executive Director of the Federal Centre for Conflict Management, and the Director of the Diversity and Gender Equality Unit. As part of an executive exchange, Karen spent two years, as the Chief Executive Officer of the Native Women's Association of Canada. Karen was the main writer and advisor of the women's chapter of the Royal Commission on Aboriginal Peoples Report. Since leaving government, Karen has worked as a Senior Advisor on Indigenous Issues for the University of Ottawa, and as the Director of the Equity Office at Carleton University. Now self-employed as a lawyer and policy consultant, specializing in Indigenous issues, Karen has a range of clients seeking to advance the rights of Indigenous people.
Karen has an extensive history with the voluntary sector. Currently, she is the President of the Makonsag Aboriginal Head Start Program, a director on the board of Andrew Fleck Children's Services; and a member of the University of Ottawa Indigenous Education Council. She is a past director of the following boards:
Ottawa Community Foundation,
United Way,
Ottawa Children's Aid Society,
Children's Aid Foundation,
Interval House,
Gloucester Non-Profit Housing,
First Nations Technical Institute,
Wabano Centre for Aboriginal Health,
Minwaashin Lodge
Odawa Native Friendship Centre.
Heidi Hauver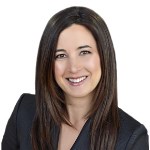 Heidi is an innovative and strategic people leader who partners with companies to provide executive leadership in human resources with over twenty years of experience in multiple industries.
Focused on transformational HR, since 2007 she has founded an HR practice and built three HR departments for companies from the ground up. She is the first Vice President, People Experience at Shinydocs an innovative Canadian technology company who is making it easier to locate, secure and understand data.
Heidi's energetic leadership and constant innovation have earned her and her teams several awards. She has been recognized as a 2022 Businesswomen of the Year Award for Community Impact with the Women's Business Network, a 2022 Alumni of the Year Award (Business) award with Algonquin College, the inaugural and nationally recognized 2018 Leadership Agency Award for Woman of Distinction, a 2017 Top 25 HR Professional, a 2012 Ottawa Business Journal/Ottawa Chamber of Commerce Forty Under 40 Award, and a 2012 CATA Information Technology Strategic HR Leadership Award.
Heidi is a Certified Human Resources Executive, a Chartered Professional in Human Resources, a Canadian Certified Inclusion Professional and a Certified Coach Practitioner. She is a dedicated volunteer and community builder who currently supports a variety of organizations including CHEO, Algonquin College, Hire Immigrants Ottawa, Women in Communications & Technology, and the Women's Business Network.
Dr. Kwadwo Kyeremanteng
Dr. Kwadwo Kyeremanteng is a critical care and palliative care physician at The Ottawa Hospital. Dr. Kyeremanteng cares for the sickest of the sick patients in the intensive care unit (ICU). As a researcher, he is interested in using ICU resources more efficiently and improving access to palliative care in the ICU. To help do this, he founded the Resource Optimization Network, a multidisciplinary research group working to reduce health spending in this area without compromising care.
In September 2019, Dr. Kyeremanteng launched his ever-growing podcast Solving Healthcare with Kwadwo Kyeremanteng, featuring interviews and discussions on the topic of improving health-care delivery in Canada. Underpinned by the values of cost-effectiveness, dignity, and justice, his podcasts challenge the status quo, leaving no stone unturned as he and his guests explore gaps, assumptions, and different perspectives in the pursuit of finding solutions to problems in Canada's health-care system.
Justin Ferrabee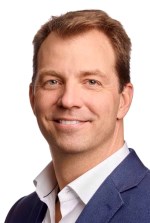 Justin Ferrabee is an experienced entrepreneur, having co-founded several businesses, including Fieldless Farms (which grows produce indoors in Ontario) and Ollie Quinn (an in-store and online glasses/sunglasses retailer). He is also a transformational leader having driven challenging, large scale change in dynamic, complex, multi-stakeholder environments across geographies and cultures, including his previous role as Chief Operating Officer at Payments Canada.
Justin is a leading expert on large-scale organizational transformation with over 25 years of experience in the field, as both an executive and a consultant. He has worked with complex and sophisticated global companies (e.g. British Telecom, Unilever, Philips) and has been involved in many advanced and challenging public sector transformations, working across the political, executive and operational levels in federal, regional and municipal governments. Previously, Justin was the President and Managing Partner of TotemHill Consulting, an international management consulting firm focused exclusively on large-scale transformation projects. He also held vice-president and senior vice-president positions with CapGemini and Calian Technologies.
Justin's family, including children Lincoln and Levi, have been strongly supported by CHEO. Lincoln, who was born with cerebral palsy, has been a CHEO patient since birth and was also a student at CHEO's school.
Ex-officio, Voting Directors:
Benoit Laberge
Chair of the Board of the CHEO School Authority
As a member of the CHEO Board of Directors, Benoit Laberge brings years of experience in education and administration. He has been in the field of education for 43 years, as both a special education teacher as well as Director of student services in both Quebec and Ontario. He is presently teaching special education in the Faculty of Education at the University of Ottawa.
Benoit has been a board member of the CHEO School Authority since 2014. In this role, he is responsible, along with fellow board members, for supervising the operation of the School Program.
Benoit has worked on provincial programs related to children with special needs, including Programme AVIS, provincial Individual Education Plan (IEP), and a program related to social abilities. He is presently a consultant in the field of education, administration, and special education. Benoit has also developed and coordinated the Community services program for a French School Board.
Jill Scott
University of Ottawa Representative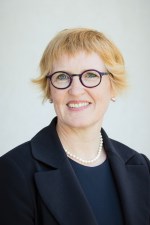 Jill Scott has been named Provost and Vice-President, Academic Affairs at the University of Ottawa for a five-year term beginning on September 1, 2019. Prior to joining the University of Ottawa, Jill Scott served as Vice-Provost (Teaching and Learning) at Queen's University from 2013 to 2019, where she was responsible for enhancements to the student learning experience. During this time, she led several ground-breaking HEQCO-funded research projects on learning outcomes assessment, which earned her national and international recognition. From 2018 to 2019, Jill Scott served as Interim Associate Vice-Principal (International) at Queen's, where she oversaw the university's Comprehensive International Plan and supported internationalization for academic programs, research and student mobility.
Decolonization and reconciliation with Indigenous peoples have been a particular focus of Dr. Scott's administrative and academic contributions. She co-chaired the Task Force on Truth and Reconciliation at Queen's University and worked with Tsi Tyónnheht Onkwawén:na Language and Culture Centre in Tyendinaga on SSHRC-funded research to support Kanien'kéha (Mohawk) language revitalization.
Jill Scott holds a Bachelor of Arts (Hon.) in French and German Literature (University of Manitoba), an MA in Comparative Literature (Carleton University) and a PhD in Comparative Literature (University of Toronto) and is currently professor in the Department of Modern Languages and Literatures at the University of Ottawa with a cross-appointment to the Institute for Indigenous Research and Studies. She has published extensively in the fields of literary studies, Indigenous studies, conflict studies and forgiveness, and assessment and evaluation in higher education. She is fluent in English, German and French, and has some knowledge of Kanien'kéha (Mohawk) and Anishnaabemowin.
Ex-officio, Non-Voting Directors:
Alex Munter
Chief Executive Officer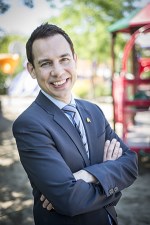 Alex Munter is President and Chief Executive Officer, bringing to the role more than 20 years of leadership in health and social services and an incredible commitment to helping families in our community.


Alex is leading the hospital into the future as it faces new challenges and takes advantage of new opportunities to build an exceptional patient experience and better connect care for the patients and families we serve.

Under Alex's leadership, the hospital completed the most comprehensive strategic review in its 40-year history, setting for itself a new vision for the future of healthcare in this community, and an action plan to get there. The hospital has prioritized a number of backbone initiatives that will underpin this work, including the deployment of an integrated electronic health record, the roll out of Lean processes to drive continuous improvement and a refresh of its talent management strategy. Patient satisfaction surveys have several times identified CHEO as the best place for pediatric care in Ontario and Forbes Magazine has twice named the organization as the best place to work in Canadian healthcare.

In 2012, Alex served as co-chair of Ontario's Health Kids Panel along with Kelly Murumets, President and Chief Executive Officer of ParticipACTION. The final report recommended starting kids on the right path from conception to birth, changing the food environment, and creating healthier communities.

Prior to joining CHEO Alex was Chief Executive Officer of the Champlain Local Health Integration Network (LHIN) -- the provincial government agency responsible for planning, integrating and funding health services in the region. He strengthened the region's health system by making strategic investments at hospitals and community-based agencies in both urban and rural areas of our region. In particular, he made great strides in improving care for the elderly by putting in place programs that help vulnerable seniors stay independent and healthy for as long as possible in their own homes.

Prior to joining the LHIN, Alex was Executive Director of the Youth Services Bureau (YSB), one of Ontario's largest accredited children's mental health agencies. During his tenure, the organization grew by one-third, adding services and expanding its reach. It won recognition for a ground-breaking new health clinic for street-involved youth, the establishment of a youth mental health hub and launch of innovative new clinical mental health programs, closer co-ordination between hospitals and community mental health providers, new programs to help at-risk youth find and keep jobs and new measures to improve the agency's governance, efficiency and service quality.

Alex was a City and Regional Councillor in Ottawa from 1991 to 2003. From 1997 onward, he headed council committees responsible for health and social services with oversight of the city's $550 million human services budget. In that role, he led Council to unanimously adopt pioneering smoke-free regulations in 2001; helped open new child care centers, expand the number of child care spaces, and expand public health programs for children and youth; worked with provincial government to oversee the transfer of ambulance services and social housing to the municipal level; initiated Canada's first comprehensive public access defibrillator program; expanded long-term care for seniors; funded hospital expansions and worked with the Community Care Access Centre and community support agencies to improve at-home support services for seniors and people with disabilities.

Alex holds a Bachelor of Social Sciences (BSocSc) degree from the University of Ottawa, a Master of Science (MSc) degree in Behavioural Science from the London School of Economics and a professional designation as a Certified Health Executive (CHE) from the Canadian College of Health Leaders. After leaving city government, he was a Visiting Professor in the School of Political Studies at the University of Ottawa, teaching there and at Montreal's Concordia University.

Alex was very involved in the restructuring of hospital and other health services as a member of the former Ottawa-Carleton District Health Council in the 1990's. Other health-planning leadership roles included his assignment as Co-Chair of the Regional Task Force on Health Care (1998-1999), member of the board for the Ottawa-Carleton Children's Aid Society (1997-2000), Co-Chair of the National Network on Ethnocultural Communities and AIDS (1990-91), member of the Ontario Advisory Council on Multiculturalism (1992-94), Board Member of the Community Foundation of Ottawa (2004-2006), and appointment to the Ontario Public Health Capacity Review Committee and chair of its governance panel (2005-2006).

Alex has won numerous awards from a wide range of organizations for his contributions to the community, including the Centre for Addiction and Mental Health, the Canadian Institute for Child Health, United Way/Centraide Ottawa, the Federal Business Development Bank, l'Association Canadienne-Française de l'Ontario d'Ottawa, Leadership Ottawa and the Ontario Association of Social Workers.Alex has also been awarded the Ontario Volunteer Service Award in the 1990's and most recently in 2012, he was awarded the Ontario Francophonie Award and the Queen's Diamond Jubilee Medal.
Dr. Lindy Samson
Chief of Staff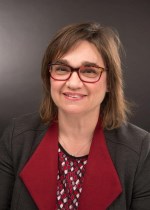 Dr. Lindy Samson is the Chief of Staff and Chief Medical Officer, as well as being a staff physician in the Division of Infectious Diseases. In addition, she holds an academic appointment as Associate Professor in the Department of Paediatrics at the University of Ottawa's Faculty of Medicine and is a Clinical Investigator at the CHEO Research Institute.

Dr. Samson obtained her medical degree from McMaster University School of Medicine in Hamilton in 1990. She completed her Pediatrics and Pediatrics Infectious Diseases residencies at CHEO. Dr. Samson then completed further training in Pediatric HIV and Clinical Epidemiology at the Hospital for Sick Children (SickKids) and the University of Toronto. Moving back to CHEO, she worked for some time before serving as the Chief of the Division of infectious Diseases for over 10 years.

Her academic and research work is focused on pediatric HIV, the impact of social determinants on the health of children and youth and teaching/evaluating the Health Advocate and Leadership Roles across the continuum of learners.

Dr. Samson was appointed Chief of Staff in April 2016. As CHEO's senior physician leader, she is responsible for organizing the activities of the medical staff and for ensuring the quality of clinical care and patient safety. In this role, she works closely with the CEO and the Executive Team, and reports directly to the Board of Trustees.
Tammy DeGiovanni
Senior Vice-President and Chief Nurse Executive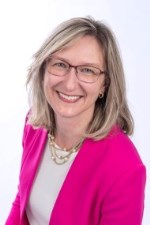 Tammy started at CHEO in 1995 as a Registered Nurse working on the Inpatient Surgical Unit as well as in the Emergency Department. She has since served in leadership roles across the organization from Inpatient Medicine to Health Records and e-health. For many years, Tammy led the Ambulatory Care portfolio and was a leader of our Electronic Health Record implementation as Chief Nurse Information Officer.
Tammy joined the Executive Team in 2021 in the role of Senior Vice President and Chief Nurse Executive. Her portfolio includes Critical Care and Surgical Services, Inpatient Medicine, Hematology/Oncology, Ambulatory Care, Pharmacy and the Emergency Department. She also supports the Champlain Maternal Newborn Regional Program as well as the National Newcomer Navigation Network. As Chief Nurse she is proud to be working with our dynamic and professional nursing team throughout CHEO.
As a graduate of the University of Ottawa School of Nursing and Telfer School of Management, Tammy holds a Bachelor of Science in Nursing and her Master's of Health Administration. She also earned her CHE designation through the Canadian College of Health Leaders. She was also appointed to the Ottawa Board of Health in 2019 and currently serves as their Vice-Chair.
Joe Reisman
President, Medical Staff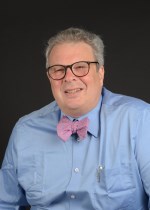 Joe Reisman completed an undergraduate Bachelor of Arts degree (magne cum laude) at Queen's University, Kingston, Ontario from 1972-1976. A Doctor of Medicine M.D. degree was completed at the University of Toronto between 1976-1980. Dr. Reisman completed his MBA at the University of Toronto Rotman School of Management from 1996-1998.
Postgraduate medical training has included a mixed internship year completed at Mount Sinai Hospital, Toronto (1980-81) and a year of General Surgery in the University of Ottawa Surgery Program (1981-82). A 3-year residency in General Pediatrics (1982-85) and a 3- year Fellowship in Pediatric Respirology were completed at the Hospital for Sick Children, Toronto (1985-88).
In 1988, Dr. Reisman joined the full time staff of the Division of Respiratory Medicine at the Hospital for Sick Children, Toronto. Academic appointments were as an Assistant Professor, Faculty of Medicine, University of Toronto from 1988-1995, and as an Associate Professor from 1995-1999.
Dr. Reisman was the Training Program Director for Pediatric Respiratory Medicine at the University of Toronto from 1995-1999. As well he has functioned as the Co-Chair of the Examination Board for Respiratory Medicine for the Royal College of Physicians and Surgeons of Canada from 1995-2002 and served on the Respiratory Medicine Nucleus Committee of the Royal College. For contributions towards the educational endeavors of the Lung Association, Dr. Reisman received the Special Services Award in 1995 and the Meritorious Service Award in 1997.
Research focus has pertained to clinical trials in the spheres of pediatric asthma and cystic fibrosis. From 1992-1999, Dr. Reisman served as a Co-Principal Investigator (1992-95) and Principal Investigator (1995-99) for the Hospital for Sick Children site of the multi-year, multi-centre, NIH funded, Childhood Asthma Management Program (CAMP). This is the largest pediatric asthma clinical trial ever undertaken. Dr. Reisman is currently working as a Co-Investigator in a variety of clinical trials at the Children's Hospital of Eastern Ontario, Ottawa.
As of January 2000, Dr. Reisman became the Chief of Pediatrics at the Children's Hospital of Eastern Ontario, Ottawa, and Professor and Chairman of the Department of Pediatrics, University of Ottawa. In his administrative capacity, as well as sitting on a variety of internal and external committees, he served on the Provincial Council on Child Health for the Province of Ontario, and was Co-Chair of the National Child and Youth Health Coalition 'Efficiency Indicators' Task Force.
Dr. Reisman completed two 5-year terms as Chief and Chair of the Department of Pediatrics in October 2010, and has continued on as an active clinician and Professor in the Division of Pediatric Respiratory Medicine, and is involved with both undergraduate
and postgraduate medical education activities. In 2014, he rejoined the Respiratory Medicine Examination Committee of the Royal College of Physicians and Surgeons of Canada. As well in 2014, he was appointed Medical Director of the Cystic Fibrosis Clinic of the Children's Hospital of Eastern Ontario.
He is currently the President of the CHEO Medical Staff Association and Chair of the Board of CHAMO, the CHEO Physicians and Surgeons Alternate Funding Plan. Dr. Reisman currently serves as Co-Chair of the Asthma Committee of the Lung Health Foundation (formerly Ontario Lung Association).
Board meetings
Schedule of meetings
The 2022-23 meeting schedule of the CHEO Board of Directors is posted below.
October 11, 2022
December 13, 2022
January 28, 2023
March 28, 2023
May 9, 2023
June 13, 2023
Minutes of Board Meetings are available upon request by contacting CHEO's Governance Coordinator by email at swatson@cheo.on.ca