Advocacy is an important element in health promotion. As part of our academic mission, much of our research informs public policies that affect the health and well-being of children, youth and their families, e.g. the Healthy Active Living and Obesity (HALO) research team brings forward evidence to influence national guidelines about how much movement kids require each day.
We also leverage our partnerships, for instance with Children's Aid Society of Ottawa, Wabano Centre, Canadian Pediatric Society among many others, to advocate for the best life for all children and youth in the National Capital Region, Western Quebec and Nunavut.
Make Kids Count
Every day matters in the life of a child. A generation of children and youth is at risk of significant long-term health problems without immediate action. The Children's Health Coalition is calling on Ontario to Make Kids Count.

See our plan to ensure hospital capacity and provide timely access to care both in the immediate pandemic response and through recovery.
Read the action plan.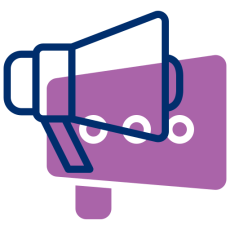 Examples of our advocacy work: