Information for youth, caregivers and educators
Some CHEO clinics, services and programs allow youth to self-refer, or their caregivers and educators to make a referral on their behalf.
View our Clinic, Services and Programs directory to find the area you're looking for. If self-referral is available for that clinic, service or program it will be mentioned on their page, along with instructions for how to submit your self-referral. If you have general questions about accessing services at CHEO, please contact us at 613-737-7600 or visit our directory.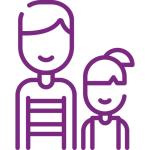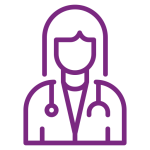 Community providers
As of June 29, CHEO has launched EpicCare Link, a secure web-based portal that allows community providers to electronically refer to CHEO and SickKids as well as have direct access to your patient's CHEO chart.
This transition to EpicCare Link is intended to gradually replace paper referrals submitted via fax or mail. PDF referrals will remain available as we transition to this new system. Referrals submitted via EpicCare Link will be automatically routed to CHEO or Sick Kids.
Effective on June 26, 2023, we will be implementing two-factor authentication as part of our updated EpicCare Link security settings. For more information on how to continue accessing EpicCare Link, click here.
Register for EpicCare Link