Interested in providing advice on special projects and initiatives, but can't commit to joining CCFAC? Find out how you can still get involved.
Who we are
CHEO's Complex Care Family Advisory Council (CCFAC) is a volunteer group of family advisors who have a child or youth supported by the Complex Care team. The CCFAC provides guidance and input to enhance the Complex Care program for all families.
The CCFAC is a sub-chapter of CHEO's Family Advisory Council and is supported by staff from the Complex Care program.
Our vision
Build, innovate and create a community of trust and support for complex care families. We aim to empower every child and youth with medical complexities and their families to live their best, healthiest life.
Our mission
Empower Complex Care families to use their voices and expertise to help CHEO programs and community partners deliver the care families need, how they need it.
Some of our accomplishments include...
Co-designing a guide to help families share their child's story and medical history, ultimately helping to build resilience on a topic that can sometimes be difficult to discuss.
Upgrading the Medical Care Plan (a standardized form to highlight a child/youth's major medical issues and care needs) and providing input on key messaging for staff about its importance.
Hosting training sessions with CHEO's Complex Care Team to raise awareness across CHEO about traumatic stress faced by children undergoing medical procedures and the impact it has on families.
Collaborating with Champlain Home and Community Care Support Services to raise awareness about the existing constraints and barriers of home and school support.
Providing ongoing support and advice on key messaging about the importance of getting funding for the Navigator Program – a peer-to-peer support program.
Providing advice on improvements to School Based Rehabilitation Services, the rollout of COVID-19 vaccination for children and youth with complex needs and 1Door4Care – the new integrated treatment centre CHEO is building.
A few words from us
Meredith Muldoon Roy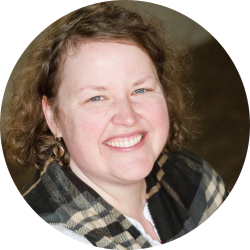 I've been a long-time CHEO parent who willingly embraces opportunities to share both glowing and constructive feedback about my family's experiences. Working with like-minded family and staff partners on the CCFAC allows me to use my voice to share information and create positive change within the program and the hospital community.
Pamela Arsenault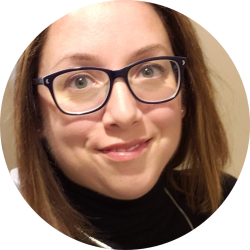 It is an absolute honour to participate in and contribute to the CCFAC alongside a group of enthusiastic parents and CHEO employees.
By sharing first-hand knowledge and experiences, I am privileged to help enhance the quality and care of services and resources provided to children and their families. It is but a small way I can give back to my community and to CHEO, who have been invaluable to our family over the years.
Amy Miville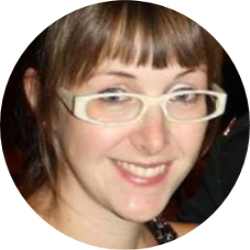 Since joining the CCFAC, I have been so impressed with the dedication of not only the CHEO staff, but especially the community of busy parents who are part of the Complex Care program. These parents have been able to develop communication products like this webpage you're reading now. Every month we meet and partner with CHEO staff to come up with new recommendations and ways to coordinate services. If you have ideas to improve on topics related to the Complex Care Program, please consider joining! We are a small, but strong team, with a shared goal of making positive change that will benefit complex care families at CHEO.
How to join
To volunteer to be a member of CCFAC, you must be a current or past patient/family member of CHEO's Complex Care program and are willing to:
Embrace CCFAC's vision and objective.
Prepare for, attend and actively participate in a monthly meeting, which takes place for 2 hours in the evening, from September to June. (Option to attend virtually). Additional sub-groups may meet independently of the main meeting.
Use your personal experience constructively to advise and not just advocate for one solution or view.
Reflect on issues and priorities that may be different from your own.
Follow CHEO's guidelines for volunteers (e.g. police record check, signing of confidentiality agreement etc.).
If you feel like you would make a good addition to CHEO's CCFAC, please fill out our online application form.
Interested in providing advice on special projects and initiatives, but can't commit to joining CCFAC? Select "advisory pool" in the application form to be added to our consultation list, where you will hear about opportunities to share your feedback and input by email.
CHEO has many other ways to get involved, including our: