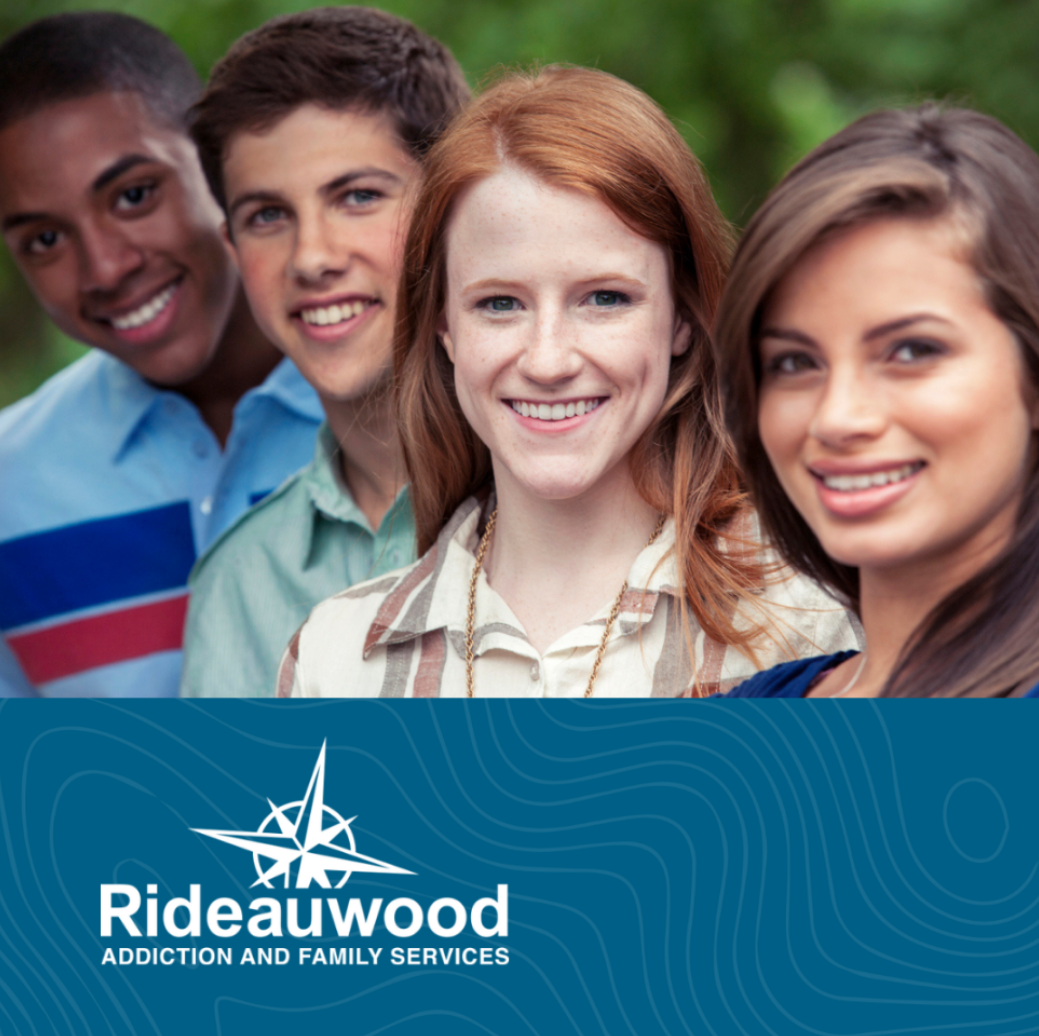 Ottawa's
Rideauwood
Addiction and Family Services opened in 1976 with funding for just four programs and services. More than 45 years later, this valuable organization offers over 15 programs to youth, adults,
families
and support persons struggling with the role that substance use, behavioural addictions and mental health issues play in their lives.

Rideauwood's programs include outpatient counselling for problematic substance use, behavioural addictions, gambling, gaming, and technology use. Committed to creating a compassionate culture and caring environment where clients feel empowered to make choices that work for them, Rideauwood also partners with 1Call1Click.ca, St. Mary's Home, CHEO and Counselling Connect to bring expertise and counselling services to more of Ottawa's youth and families.
Youth and young adults between 12-25 can access Rideauwood's services through their youth and young adult programs. Heather Simon, Manager of Rideauwood's Youth and Young Adult Portfolio, says that "the ability to serve folks across the lifespan from age 12 on is a unique and special feature of our work at Rideauwood. I also love that we are a low-barrier organization, available at school, in virtual spaces, or in person. Youth can self-refer, and everything is free and confidential."
Carole Sinclair, Rideauwood's Director of Addictions and Mental Health, wants young people to know that any time is the right time to reach out for support.

"Youth are in the driver's seat when they contact us, and we are here to be their ally. They set their own goals with counselling treatment, and we can even talk to them about concerns they might have about someone else's substance use."
This fall, the OCDSB School Based program looks forward to relaunching the Rideauwood Prevention Education Program, delivered each fall and spring to all OCDSB grade seven and grade eight classes, with students receiving a total of four presentations from school-based counsellors by the end of grade eight.
In response to a rise in problematic gaming and tech use, Rideauwood has recently developed materials, in partnership with the University of Ottawa, to support the well-being of youth and young adults in these areas. Infographics in French and English are available online to help youth, young adults, parents, caregivers and clinicians, along with a report titled Problematic Technology Use in Youth and Young Adults.
Carole says this area is an emerging field where Rideauwood tries to provide leadership, reliable information, and understanding. "We are a harm reduction counselling provider, so we want to support our clients with whatever their goal is for a healthy relationship with substances. Less, different or none. This is also becoming an essential component in understanding technology use. More and more, there is an understanding that abstinence from technology is unrealistic, especially for youth. We are seeing more questions about what healthy technology use is and is not. In our counselling and psycho-education, we are trying to embed that it is about your relationship and how to change the balance if needed. This material is a real focus in training our counsellors so they can use it in the counselling they provide young people.
We also want people and partners in the community who support youth to know that challenges with substance use, gaming, or tech are not always cause for alarm but that they can connect youth to us to learn more."
For parents and caregivers with youth heading back to school, she wants them to know that Rideauwood is there. "We are all adjusting from COVID-19, and it is okay if youth are still struggling. Please know that the services are also there, always adapting and ready to meet youth where they are at."
Resources
Tech Use: Supporting the Well-Being of Youth and Young Adults

No login? Please enter your details below to continue.