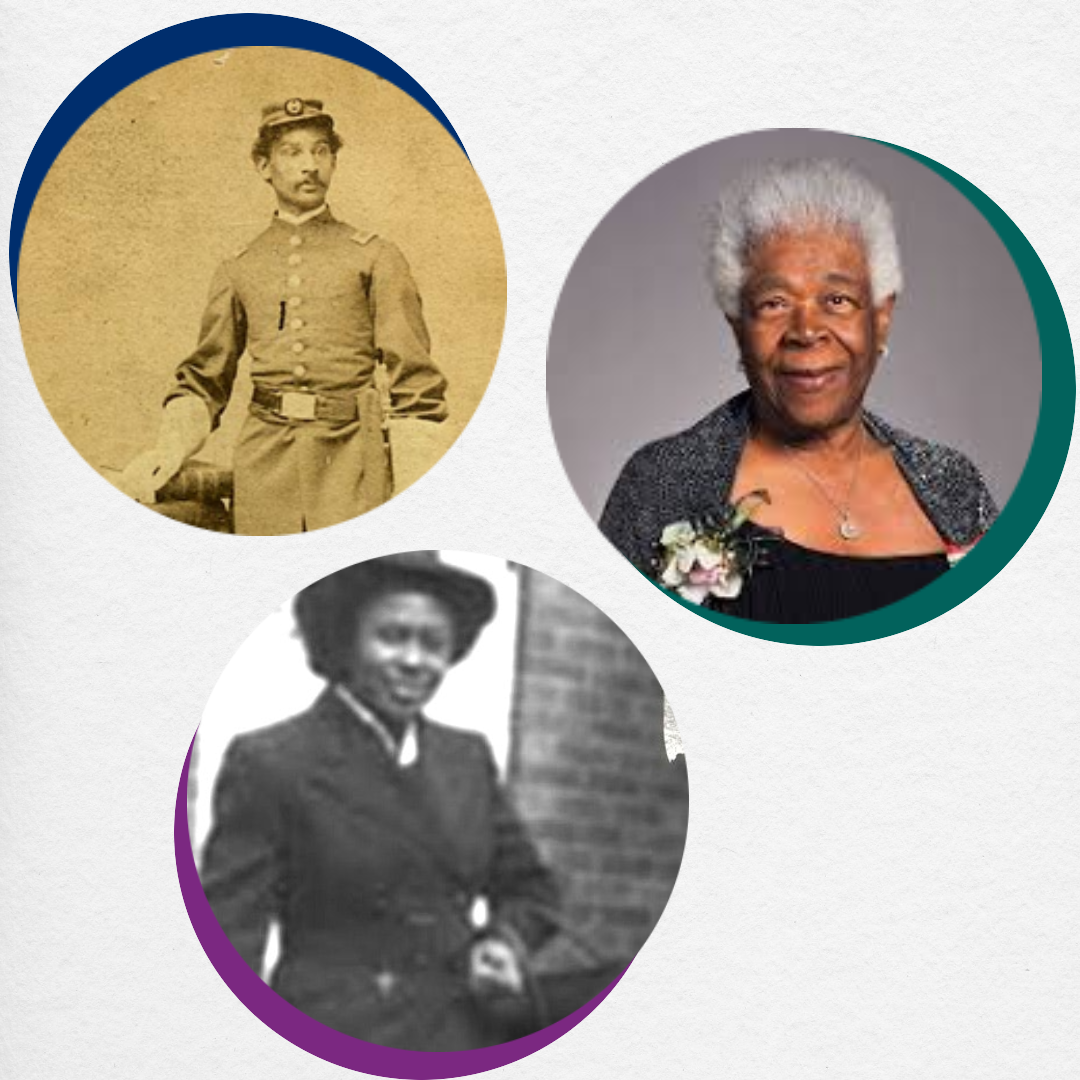 February is Black History Month, a time to honour, remember and learn about the contributions of Black people in Canadian society. This year, CHEO is celebrating Black History Month by focusing on Black Canadians in health-care. Our aim is to showcase the foundation of Black experiences on which our health system is built on and offer perspectives on how to improve it further.
For instance, did you know: during World War I, Black women were denied the chance to participate in Canada's war efforts? This motivated them to form the Black Cross Nurses (modelled on the Red Cross) to aid wounded soldiers and work in the Black community. This initiative is just one of many contributions made by Black Canadians.
To kick off Black History Month, here are three Black historical figures that we think you should know about.
Anderson Ruffin Abbott
Bernice Redmond
Lillie Johnson
Dr. Anderson Ruffin Abbott was the first Canadian-born Black doctor. He graduated from the Toronto School of Medicine in 1861 and received a license to practice from the Medical Board of Upper Canada. Dr. Abbott served in the American Civil War where he worked in a segregated regiment: The Colored Troops. He was also the civilian surgeon in several hospitals in Washington, D.C. that served Union forces and even cared for the then dying President of the United States, Abraham Lincoln before returning to Canada where he spent his last years writing about Black history. In Canada, Abbott became an important member of the Black community and fought against racially segregated schools. Abbott believed that Black access to higher education was essential and should not be compromised.
Toronto-born Bernice Redmond wanted to become a nurse but was denied admission into Canadian nursing programs. At the time, Black women were not permitted to attend Canadian nursing schools. Redmond chose to complete her nursing diploma in the U.S. in 1945 and then came back to Canada to work. She got a job at the Nova Scotia Department of Health, becoming the first Black nurse to practice in public health.

It wasn't until the late 1940s that Canadian nursing programs first allowed Black students to enroll and were gradually employed in hospitals across Ontario in early 1950s.

Redmond afterwards became the first Black woman to be appointed to the Victorian Order of Nurses in Canada.
Mrs. Lillie Johnson emigrated from Jamaica to Canada in 1960 after training as a nurse and midwife in Jamaica and the U.K. She has a Bachelor of Science in nursing at the University of Toronto and became the first Black director of public health in Leeds-Grenville and Lanark district (Eastern Ontario).

In 1981 Johnson founded the Sickle Cell Association of Ontario and lobbied the government to add the disease to its list of newborn screening. It is now standard practice to screen for sickle cell disease for newborns in Ontario. Now in her late 90s, Johnson continues to advocate for sickle cell anemia education.

If you ask what the most important part of her upbringing in childhood was, Johnson will say two things: family and education. Family gave her the deep passion for caring for others while education provided her with the tools to turn passion into a career.

She has received recognition and numerous prizes which include the Toronto Public Health Champion Award, the Black Health Alliance Legacy Award and Toronto Metropolitan University (formerly Ryerson University)'s Viola Desmond Award. In 2010, she was also the recipient of the Order of Ontario.
Black Excellence at CHEO
While these historical figures made their marks in the past, their legacy remains. During the month of February, we will be featuring stories of Black CHEO staff, giving a glimpse of their profession and what Black History means to them. We will also share resources on local activities for Black History Month in Ottawa and other resources available in the community.
We hope to inspire everyone at CHEO to learn about the many contributions of Black Canadians to Canadian Society.
Best regards,
Marie-Ange Janvier – 2023 Black History Month Lead at CHEO
Want to learn more?
References: