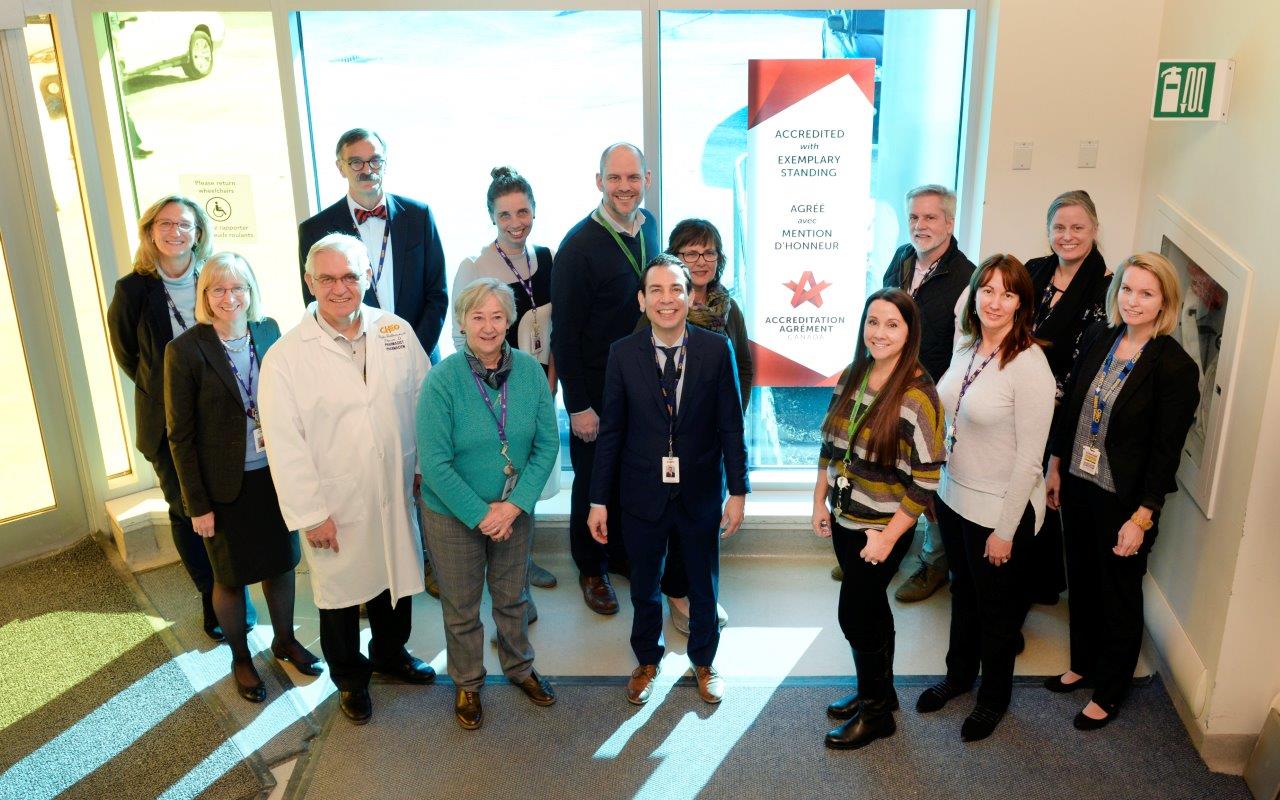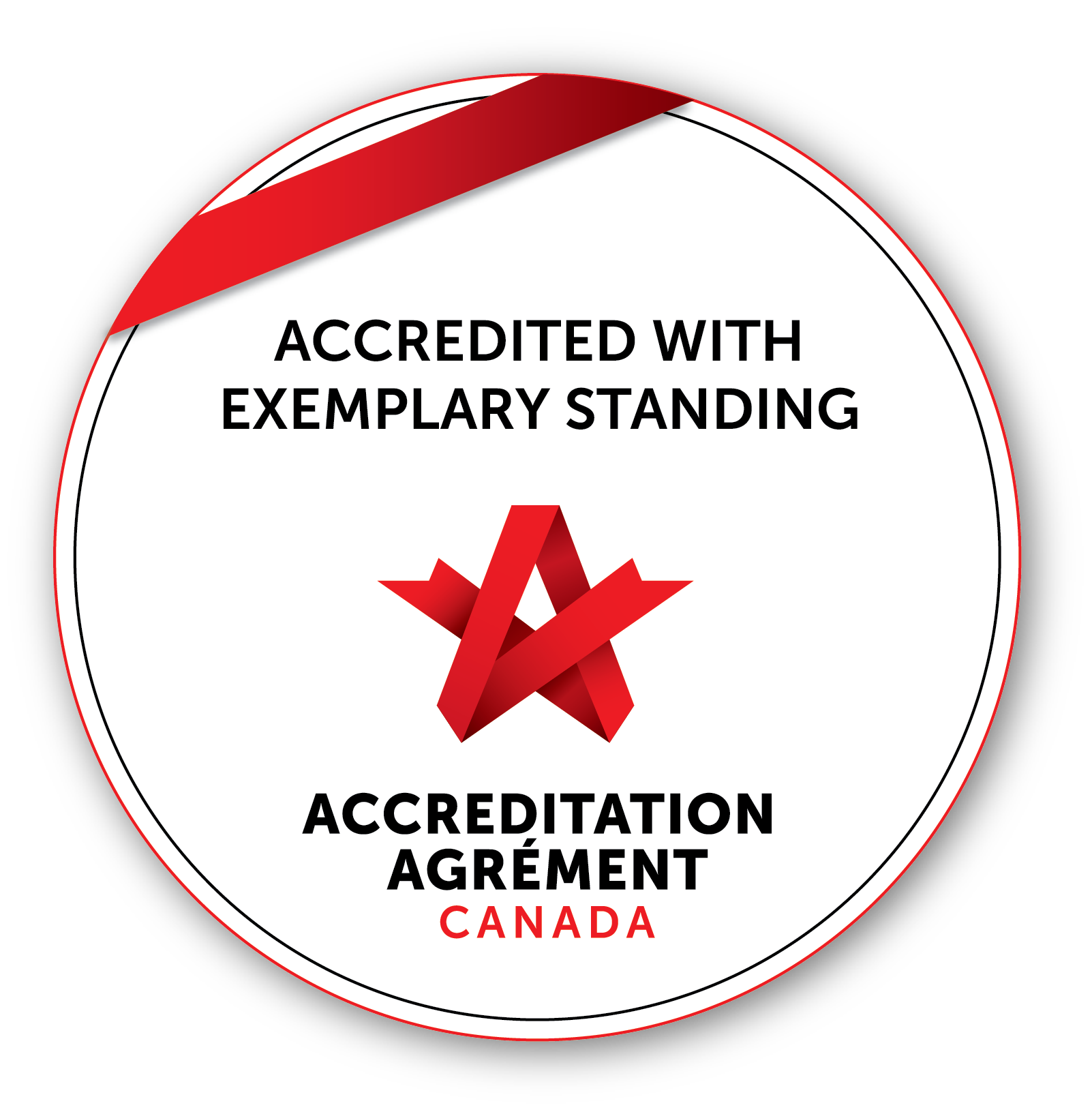 (Ottawa, ON) — Accreditation Canada, the agency that accredits the quality and safety of Canadian health-care organizations, has awarded CHEO the highest rating possible — full accreditation with exemplary standing — for meeting 2,388 of 2,395 standards, including all 30 required organizational practices.
"Achieving exemplary standing is a badge of honour we will wear with great pride," said Alex Munter, President and CEO. "This accomplishment is a tribute to the commitment and passion I see here every day — from everyone who works here — to provide the best life for every child and youth."
Accreditation Canada is an Ottawa-based, not-for-profit, international organization that provides independent, third-party assessments of health-care organizations around the world. Accreditation is an ongoing process, where health and social service organizations like hospitals, dental offices and medical labs are evaluated against hundreds of standards of excellence. The goal is to highlight strengths and identify areas that need improvement.
CHEO's accreditation status was cemented following an on-site survey in September, when a team of expert peer-reviewers visited three CHEO sites to evaluate clinical and organizational processes. The surveyors observed and talked with CHEO staff, medical staff, leadership and families to learn about CHEO's innovative practices.
CHEO last participated in the accreditation process five years ago and since then, has improved its status from accredited with commendation to exemplary standing. Among the report's highlights, CHEO was commended for:
setting the foundation for meaningful partnerships with families and community organizations with THRIVE, Canada's first report to assess the capacity of a region's pediatric health system
instilling a culture of improvement through the adoption of Lean processes to improve safety and quality of care
managing and capitalizing on the opportunities arising from the amalgamation with the Ottawa Children's Treatment Centre
implementing a comprehensive digital health record system, which has improved medication safety and provided children, youth and families real-time access to their health records, to name only two of the system's many benefits
"We live the goals of Accreditation Canada every day because, at the end of the day, it helps us use our resources wisely, grow our safety culture and improve the quality of care we deliver," said Mr. Munter.
– 30 –
Media contact
media@cheo.on.ca
About CHEO
Dedicated to the best life for every child and youth, CHEO is a global leader in pediatric health care and research. Based in Ottawa, CHEO includes a hospital, children's treatment centre, school and research institute, with satellite services located throughout Eastern Ontario. CHEO provides excellence in complex pediatric care, research and education. We are committed to partnering with families and the community to provide exceptional care — where, when and how it's needed. CHEO is a partner of the Kids Come First Health Team, a network of partners in Eastern Ontario working to create a high quality, standardized and coordinated system for pediatric health care that is centred around children, youth and their families. Every year, CHEO helps more than 500,000 children and youth from Eastern Ontario, western Quebec, Nunavut and Northern Ontario.
About Accreditation Canada
Accreditation Canada is a not-for-profit organization that is dedicated to working with patients, policy makers and the public to improve the quality of health and social services for all.
They work to bring the best of health care from around the world home, and vice versa. They work closely with health and social services organizations in Canada and abroad to develop a sustainable culture of improvement that betters safety and efficiency, working to save and improve lives. From the standards they use to the frontline assessments they conduct and everything in between, patients and families are full partners in what they do.