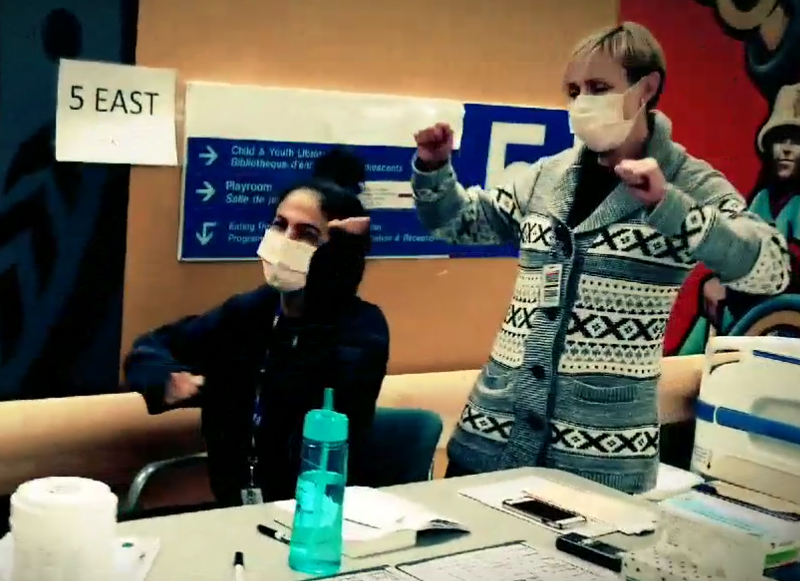 Today is #InternationalDanceDay! At CHEO we're practicing physical distancing and dressed up in our personal protective equipment to keep everyone safe. But that doesn't stop us from busting a move and putting a little boogie in our step while we have a dance party. We promise you we're all smiling, laughing and singing along behind our masks.
Dancing is a great way to keep active and have some fun at the same time. Consider having a dance party at home with those who live in your house or host a virtual one with your friends! You can also film it and tag us on social media — we'd love to see your moves!
Big thanks to our Quality and Safety team for leading CHEO's dance party.