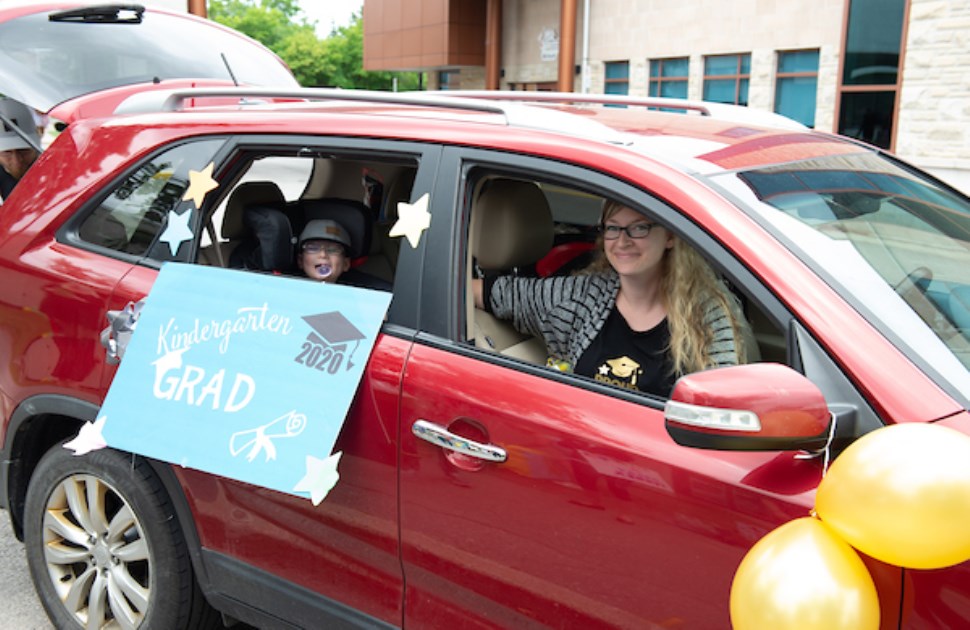 Every year at the end of June, we have the absolute joy of celebrating the amazing little graduates from the CHEO School and Preschool – often taking the form of a fashion show or other unique ceremony. But, just like for all graduating kids and teens across the world, this particular school year has ended very differently. Thanks to the creativity of our school staff, we found a new, safe, pandemic-friendly way to celebrate our Class of 2020 and we think it was just as special!
Keeping public health recommendations in mind, our School and Preschool each organized their own physically distanced ceremony, filled with the fanfare these kids deserve. Our CHEO School organized a drive-by parade onsite at our Smyth Road location, where graduates and their caregivers drove by the school, honking and cheering in celebration of their amazing accomplishments.
The CHEO Preschool also celebrated it's little ones with a drive-by event, but put a different spin on it – they took the parade straight to the kids. They drove to each child's home with banners and balloons and presented each of them with their graduation certificate and a special round of applause.
It was a wonderful couple of days filled with smiling faces from the grads, caregivers, siblings and staff alike. Check it out for yourself!
Photo Gallery: CHEO celebrates the Class of 2020 will appear here on the public site.
Congratulations to our inspiring grads and to all children and youth graduating this year! We wish you the best of luck as you move on to new and exciting challenges.
Hear a special message for the Class of 2020 from our President and CEO, Alex Munter: