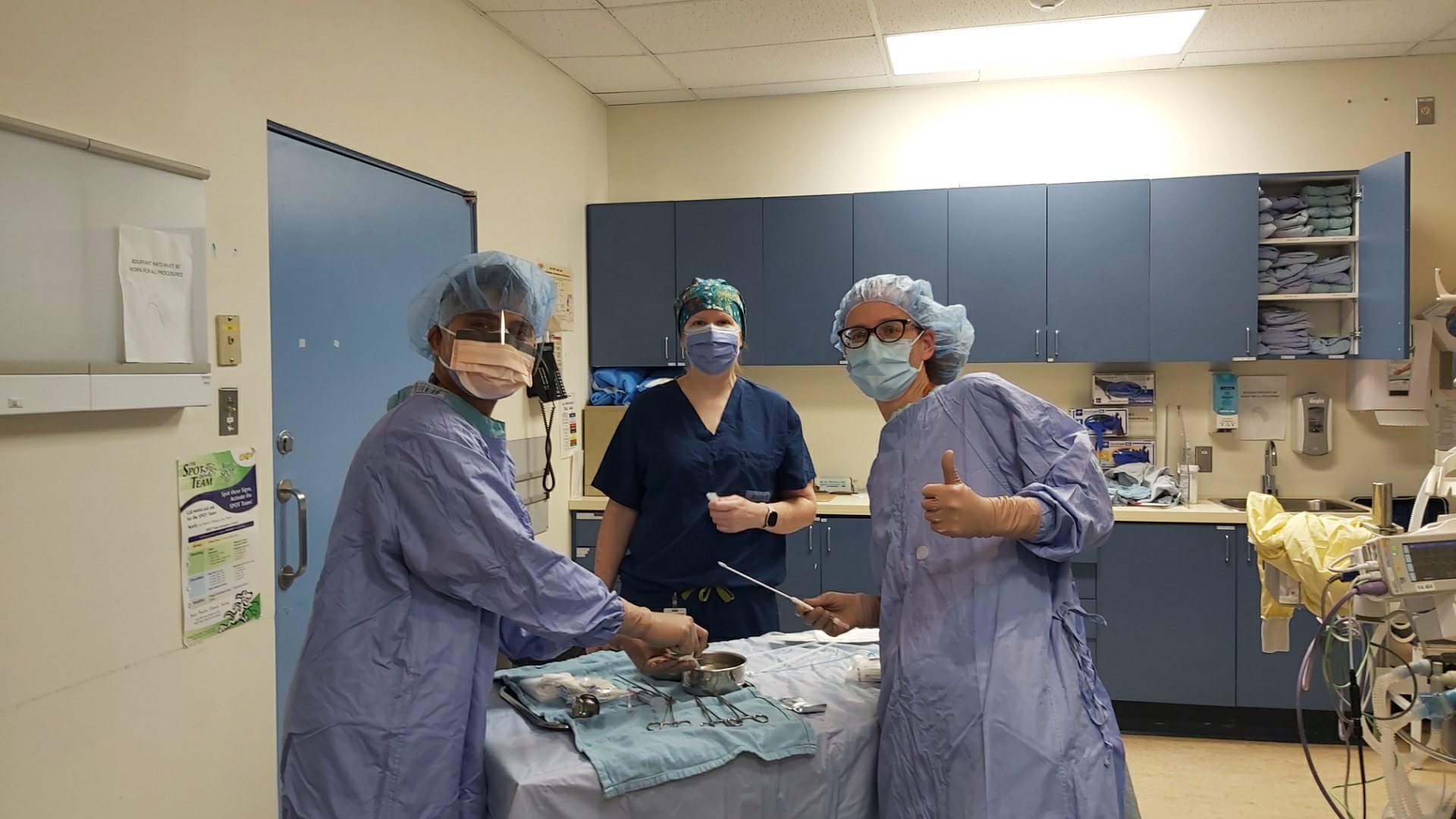 'CHEO interventional radiology is constantly growing and expanding'
Changes at CHEO to transform pediatric care in the region
I
n anticipation of CHEO's new IR Cath and Sim labs opening later this year, CHEO is thrilled to welcome Dr. Gali Shapira Zaltsberg to its interventional radiology program. Her clinical interest is in the area of vascular access and GJ tube insertion.
"The main thing that drew me to CHEO is the people," said Dr. Shapira Zaltsberg. "Having been here for my fellowship in pediatric radiology, I have gotten to know the great team that makes the diagnostic imaging (DI) department and was more than happy to come back."
The newly renovated state-of-the-art lab space and 3D equipment will allows members of CHEO's DI team to perform new procedures onsite like gastrostomy-jejunostomy (GJ) tube insertions — permanent feeding tubes required by some of CHEO's sickest children and youth and vascular access procedures like cuffed PICCs (peripherally inserted central catheter).
Cuffed PICCs happening now
Although the new lab space is still under construction, Dr. Shapira Zaltsberg is already putting her skills to use, performing procedures never before offered at CHEO and offering training to existing CHEO medical staff.
One such procedure is installing cuffed PICCs. A PICC is a thin, soft, long catheter (tube) that is inserted into a vein in a child's arm, leg or neck. The tip of the catheter is positioned in a large vein that carries blood into the heart. The PICC is used for long-term intravenous (IV) antibiotics, nutrition or medications, and for blood draws
A cuff on the catheter is then placed underneath the skin and, over time, the body tissues will grow onto the cuff. Cuffs are unique to pediatric care because they help keep the catheter in place, eliminating the risk of a small child pulling it out. The cuff also keeps germs from getting into the blood stream around the catheter.
Cuffed PICC's are also meant to stay in much longer eliminating the need to have a standard PICC line replaced every 2-3 weeks.
"CHEO interventional radiology is constantly growing and expanding, and I am delighted to be part of this challenging process," said. Dr. Shapira Zaltsberg. " As part of this process, I face many opportunities to step out of my comfort zone, helping me grow professionally and personally."
Thank you donors
Funds for this project were made possible, in part, by a generous $2 million donation from CP and the 2017 CP Women's Open through the CHEO Foundation.
The CHEO Foundation raises funds to support the work of CHEO, the CHEO Research Institute and Roger Neilson House and helps children and youth to live their best lives.
No login? Please enter your details below to continue.