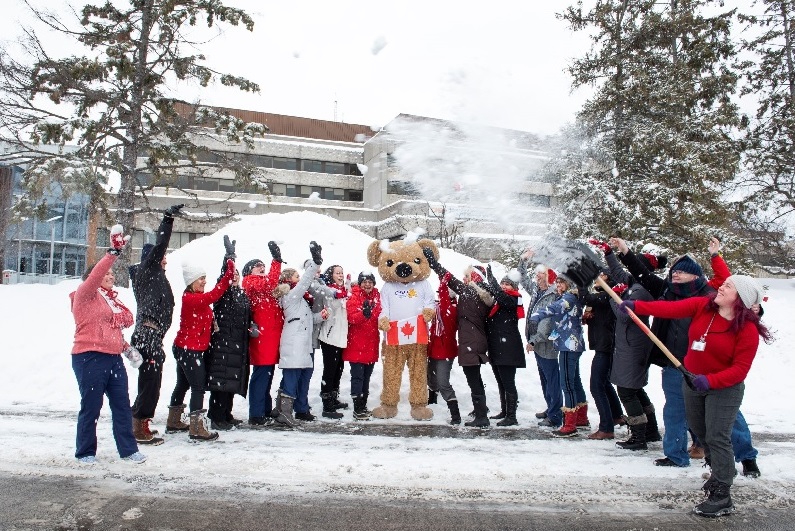 January 29, 2019 (Ottawa, ON) –– Today, CHEO was celebrated twice. Both Forbes and Canada's Top 100 Employers named CHEO to their respective lists of the best places to work in Canada.
"This recognition is a tribute to CHEO's team of 4,150 staff, medical staff, researchers and volunteers and our vision to help children and youth live their best lives," said Alex Munter, CHEO's President and CEO. "Being named a top employer is a reminder that the work we do to help kids and families inspires us every day."
Forbes' Canada's Best Employers list has recognized CHEO every single year since its inception in 2016. This year, CHEO was named the sixth best health-care employer in Canada.
To compile their list, Forbes worked closely with Statista, an online statistics provider, and received input from over 8,000 Canadian workers in a variety of sectors. They were asked how likely they were to recommend their employer to others, and how they felt about other employers in their industry.
First published in 2006, the National Capital Region's Top Employers is an annual competition organized by the editors of Canada's Top 100 Employers. CHEO has made the list for nine consecutive years by offering a supportive environment for staff and their families and by providing competitive salaries, maternity and paternity leave top-up payments, and on-the-job learning and orientation sessions to help employees continuously learn and grow.
Of 55 workplaces recognized in the National Capital Region this year, CHEO is one of only four health-care organizations to make the list.
"The dedication and passion of our staff makes CHEO's mission of providing exceptional care for children and youth possible – whether that means dressing up as a superhero to bring a smile to a child's face, participating in cutting edge research to uncover new medical practices, or fundraising to purchase state of the art medical equipment. We're continuously improving, so we can improve the lives of others," added Munter.
This announcement comes on the heels of CHEO President and CEO Alex Munter being awarded the 2020 Faces Magazine favourite CEO of the year award and CHEO surgeon Andrew Tice being named favourite surgeon.
- 30 -
Media contact
media@cheo.on.ca
About CHEO
Dedicated to the best life for every child and youth, CHEO is a global leader in pediatric health care and research. Based in Ottawa, CHEO includes a hospital, children's treatment centre, school and research institute, with satellite services located throughout Eastern Ontario. CHEO provides excellence in complex pediatric care, research and education. We are committed to partnering with families and the community to provide exceptional care — where, when and how it's needed. CHEO is a partner of the Kids Come First Health Team, a network of partners in Eastern Ontario working to create a high quality, standardized and coordinated system for pediatric health care that is centred around children, youth and their families. Every year, CHEO helps more than 500,000 children and youth from Eastern Ontario, western Quebec, Nunavut and Northern Ontario.