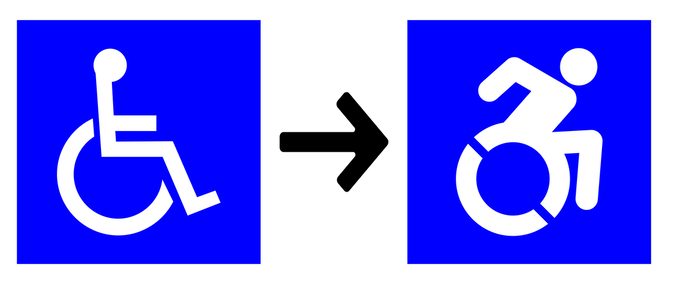 OTTAWA — CHEO's WE Club is holding a Forward Movement Painting Party to paint three parking spaces with the Forward Movement icon, the first at CHEO.
The CHEO WE Club is Canada's only chapter composed entirely of youth with disabilities. They raised money to pay for the supplies and stencil needed to paint the parking spots.
In their invitation to the party they wrote, "This logo proves that just because we have a disability does not mean we cannot move forward actively in the world. This logo reflects how we are active members of our society as Canadians."
They will also be presenting a cheque to Roger Neilson House, money raised at the Great Glebe Garage Sale in honour of one of their friends.
Facilitated by the Recreational Therapy Program at CHEO, the WE Club is a volunteer group who use CHEO's Development and Rehabilitation services.
WHAT:
Painting Party (stenciling the Forward Movement icon on three parking spaces)
WHEN:
Friday, May 31, 2019, 1–2 pm
WHERE:
Outside the Max Keeping Entrance
CHEO, 401 Smyth Road, Ottawa
About CHEO
Dedicated to the best life for every child and youth, CHEO is a global leader in pediatric health care and research. Based in Ottawa, CHEO includes a hospital, children's treatment centre, school and research institute, with satellite services located throughout Eastern Ontario. CHEO provides excellence in complex pediatric care, research and education. We are committed to partnering with families and the community to provide exceptional care — where, when and how it's needed. CHEO is a partner of the Kids Come First Health Team, a network of partners in Eastern Ontario working to create a high quality, standardized and coordinated system for pediatric health care that is centred around children, youth and their families. Every year, CHEO helps more than 500,000 children and youth from Eastern Ontario, western Quebec, Nunavut and Northern Ontario.