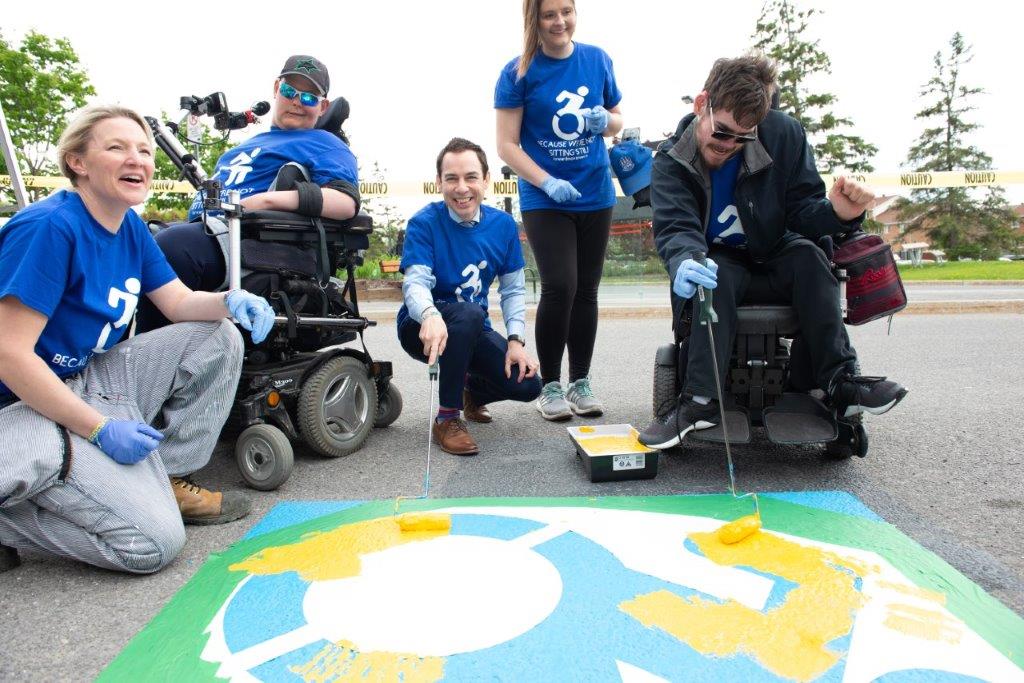 On Friday, CHEO's WE Club had a painting party.
This volunteer youth group — with a mandate to give back, locally and internationally — took over three parking spots at CHEO. They worked hard to raise funds for the stencils and supplies, and convinced CHEO that we should work with The Forward Movement to access the stencils with the new dynamic accessibility icon that they created.
In their invitation to the party, the WE Club wrote, "This logo proves that just because we have a disability does not mean we cannot move forward actively in the world. This logo reflects how we are active members of our society as Canadians."
We agree. Thanks for leading the way.
No login? Please enter your details below to continue.