CHEO welcomes three new members to its Board of Directors: Karen Green, Dr. Kwadwo Kyeremanteng and Dr. Ahmed Nasr
Autumn 2020 – Ottawa, ON – After much interest from community members far and wide, CHEO has selected three new members for its Board of Directors. Meet Karen Green, Dr. Kwadwo Kyeremanteng and Dr. Ahmed Nasr who now serve as important decision-makers in support of CHEO's vision, mission and values.
Karen Green
Karen Green, from Tyendinga Mohawk Territory, is a lawyer who has spent her career advocating and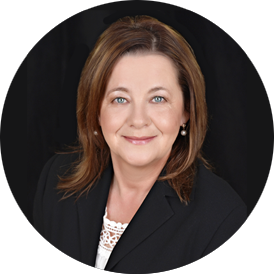 promoting the rights of First Nations People, particularly those of First Nation's women and children. She worked for most of her career with the Department of Justice where she held senior positions, most notably, as the Executive Director of the Federal Centre for Conflict Management, and the Director of the Diversity and Gender Equality Unit. As part of an executive exchange, Karen spent two years, as the Chief Executive Officer of the Native Women's Association of Canada. Karen has an extensive history with the voluntary sector. Currently, she is the President of the Makonsag Aboriginal Head Start Program, a director on the board of Andrew Fleck Children's Services and a member of the University of Ottawa's Indigenous Education Council. View Karen's full bio
Dr. Kwadwo Kyeremanteng
Dr. Kwadwo Kyeremanteng is a critical care and palliative care physician at the Ottawa Hospital. Dr.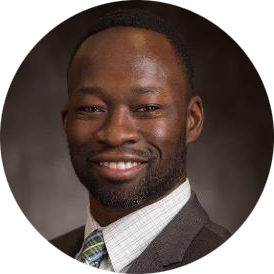 Kyeremanteng cares for the sickest of the sick patients in the intensive care unit (ICU). As a researcher, he is interested in using ICU resources more efficiently and improving access to palliative care in the ICU. To help do this, he founded the Resource Optimization Network, a multidisciplinary research group working to reduce health spending in this area without compromising care. Dr. Kyeremanteng is also one of the founders of Bridges over Barriers, a local Ottawa charity that provides funds to enable OCDSB school social workers to identify needs and barriers in students' lives that prevent them from accessing basic necessities, activities, and mental/physical health supports. Funds allow social workers to pay for shoes, boots, bus passes, or anything required to support a student's basic needs. In September 2019, Dr. Kyeremanteng launched his ever-growing podcast Solving Healthcare with Kwadwo Kyeremanteng, featuring interviews and discussions on the topic of improving health-care delivery in Canada. View Dr. Kyeremanteng's full bio
Dr. Ahmed Nasr
Dr. Ahmed Nasr was appointed CHEO's Chief of the Division of Pediatric Surgery in 2019 and President of the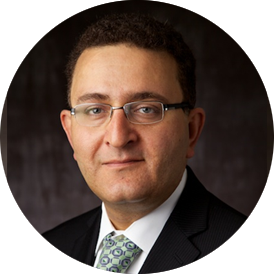 CHEO Medical Staff in 2020. He is also the Medical Director of CHEO's Trauma Program, and a staff physician and surgeon specializing in pediatric surgery. Dr. Nasr joined CHEO in September 2011. He holds an academic appointment as an Associate Professor with the Faculty of Medicine at the University of Ottawa and is a Clinical Investigator with the CHEO Research Institute. Dr. Nasr is the principal investigator and founder of the Canadian Association of Pediatric Surgeons Evidence-Based Resource, a knowledge base that provides and promotes evidence-based practice amongst pediatric surgeons on a global level. View Dr. Nasr's full bio
CHEO recognizes and thanks outgoing Directors, Meena Roberts and Pam Aung Thin for their contributions over the past eight years, and the outgoing president of the CHEO Medical Staff, Dr. Elka Miller, for her contributions over the past two years. Their leadership and dedicated service have played a crucial role in supporting the issues that matter most to children, youth and families.
About CHEO's Board of Directors
CHEO's Board of Directors consists of 18 Directors – 12 members recruited from the broader community, one representative from the University of Ottawa, the Chair of the Board of the CHEO School Authority, and four ex-officio members. CHEO's Board of Directors is responsible for the overall governance of the organization. Members are in charge of setting CHEO's strategic priorities and ensuring they are met. Members also provide ongoing oversight of the quality of care CHEO provides and ensure the organization's financial resources are managed appropriately.
Board meetings are open to the public. Individuals wishing to attend Board meetings are asked to notify CHEO's Governance Coordinator at least 48 hours prior to the meeting at swatson@cheo.on.ca
About CHEO
Dedicated to the best life for every child and youth, CHEO is a global leader in pediatric health care and research. Based in Ottawa, CHEO includes a hospital, children's treatment centre, school and research institute, with satellite services located throughout Eastern Ontario. CHEO provides excellence in complex pediatric care, research and education. We are committed to partnering with families and the community to provide exceptional care — where, when and how it's needed. CHEO is a founding member of Kids Health Alliance, a network of partners working to create a high quality, standardized and coordinated approach to pediatric health care that is centred around children, youth and their families. Every year, CHEO helps more than 500,000 children and youth from Eastern Ontario, western Quebec, Nunavut and Northern Ontario.