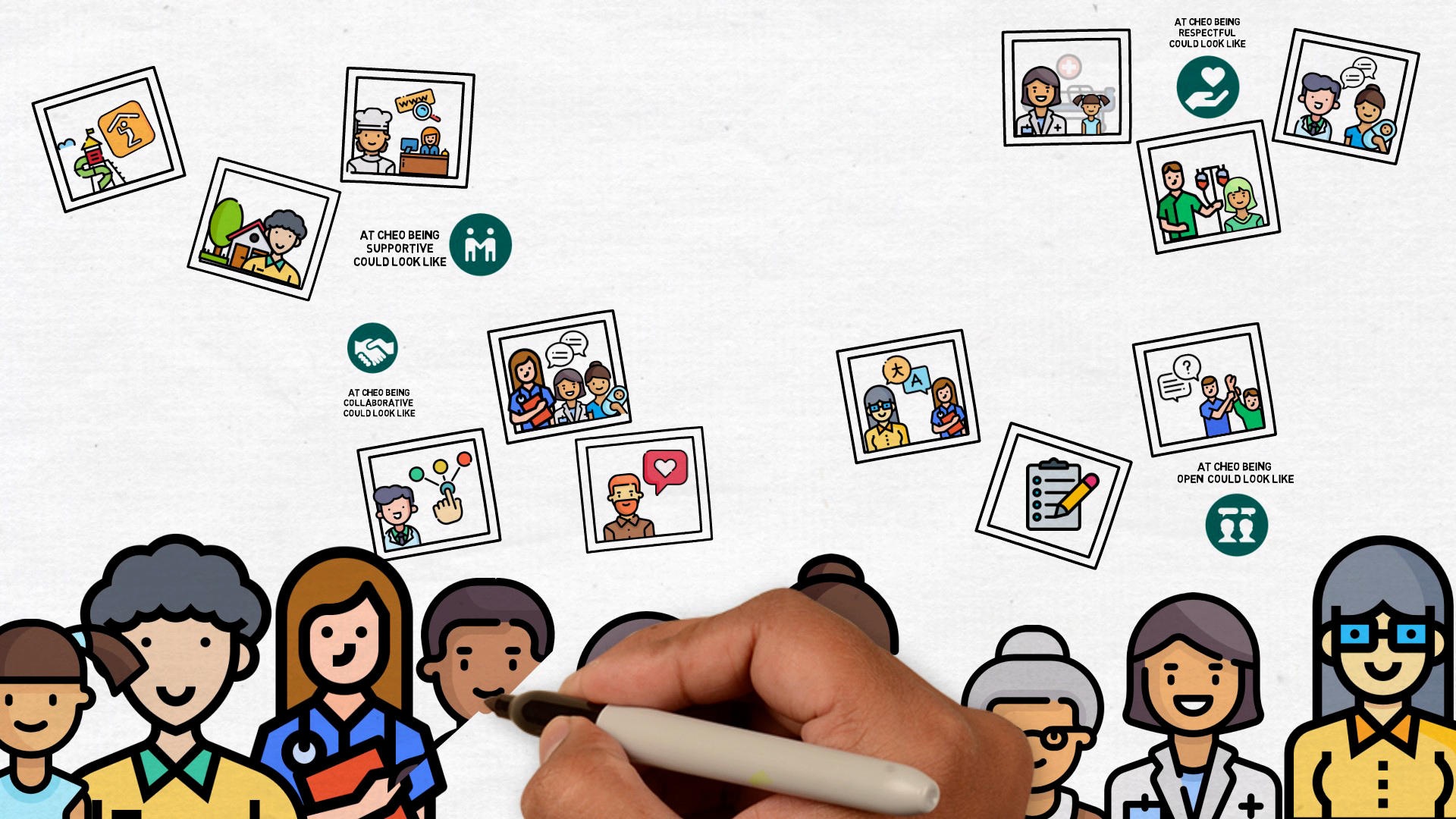 At CHEO, the voices of children, youth and families matter and inform care. After all, we are Partners in Health. Together we created guiding principles that we now refer to as CHEO's Declaration of Values. The goal is for everyone to see themselves in these values. To help make this come to life, we also partnered with children and youth who provided drawings and real-life scenarios to demonstrate the values in action.
This video demonstrates what being a Partner in Health should feel like at CHEO.
Thanks to all the families who helped to shape these values and to CHEO's Youth Forum and Family Advisory Council for their ongoing efforts to make this work highly visible in everything we do. Special shout-out to Kate and Camille for lending their voices to the video!
No login? Please enter your details below to continue.