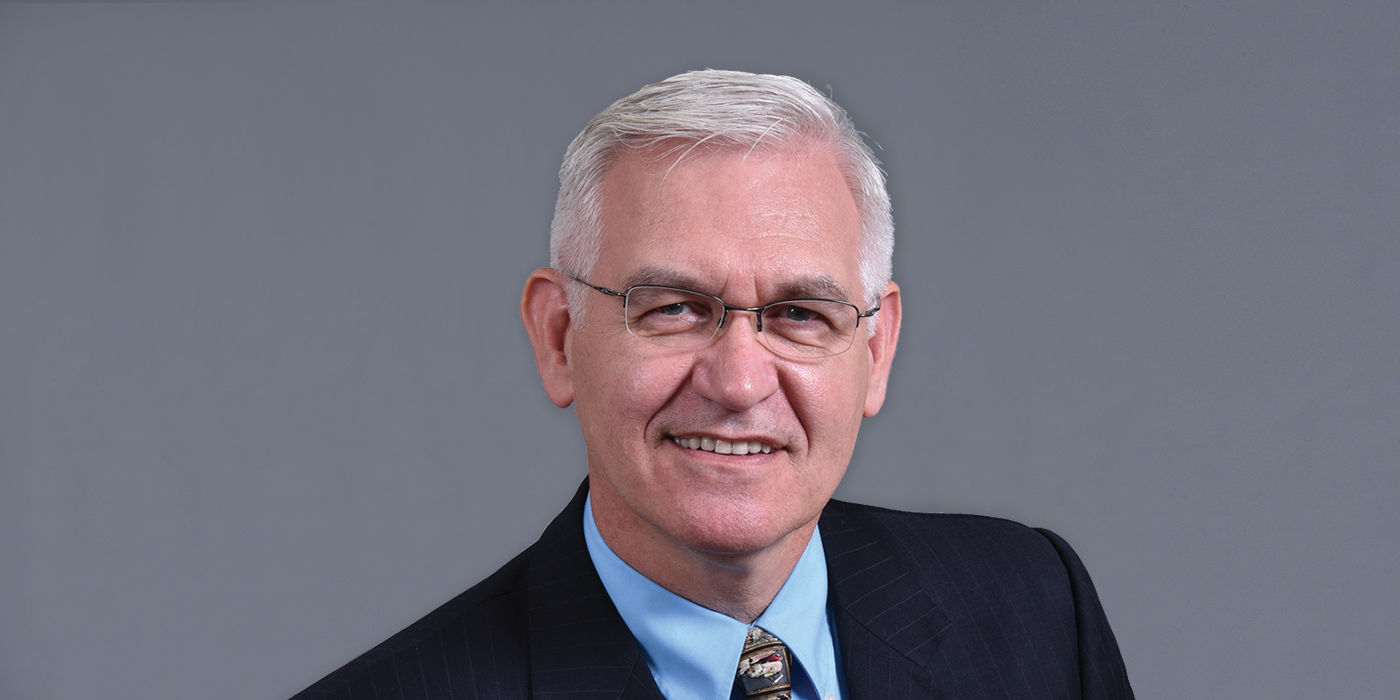 December 4, 2020 (Ottawa, ON) —Today, the Ontario government named CHEO's Chief Pharmacist, Dr. Régis Vaillancourt, to the newly established Ministers' COVID-19 Vaccine Distribution Task Force — a handpicked group of experts who will advise the rollout of COVID-19 vaccines in Ontario.
"I want to see as many people get vaccinated as possible because vaccines save lives," said Dr. Régis Vaillancourt, CHEO's Chief Pharmacist. "A successful rollout of the COVID-19 vaccine is absolutely essential to protect our economy and our most valuable resource of all — our people."
Dr. Vaillancourt is a retired Lieutenant Colonel with 25 years of military pharmacy and medical supply logistics experience. He is also past president of the Ontario College of Pharmacists, giving him a unique understanding of both hospital and community-based pharmacy practice.
"Dr. Vaillancourt is the go-to guy at CHEO and across our region when something needs to get done well and fast. I know he will be a valuable addition to the Ministers' task force," said Alex Munter, President and CEO, CHEO. "Collaboration is an essential part of CHEO's mission to advance how children youth and families get care. We are happy to support pandemic efforts however we can and we look forward to celebrating Dr. Vaillancourt's contributions to this essential working group."
Rick Hillier, former Chief of Defence Staff for the Canadian Forces, has been selected to lead the task force. The task force will advise on:
Delivery, storage and distribution of the vaccines;
Support for health care system partners to deliver a phased vaccination program that initially prioritizes vulnerable populations and follows with mass immunization;
Clinical guidance on vaccine administration and surveillance of vaccine uptake;
Data,reporting, and technology to provide timely, relevant and accurate information to clinicians conducting vaccine administration, decision-makers, and the public; and
Implementation of a broad and sustained public education and community outreach effort to encourage vaccination.
Dr. Vaillancourt will be joined on the task force by:
Dr. Dirk Huyer, Ontario's Chief Coroner and Coordinator of Provincial Outbreak Response
Dr. Homer Tien, trauma surgeon and President and CEO, Ornge
Dr. Maxwell Smith, bioethicist and assistant professor, Western University
Dr. Isaac Bogoch, infectious diseases consultant and internist, Toronto General Hospital
Ontario Regional Chief RoseAnne Archibald of Taykwa Tagamou Nation
Linda Hasenfratz, CEO, Linamar Corporation
Angela Mondou, President and CEO, TECHNATION
Mark Saunders, former Toronto Police Chief
– 30 –
Media contact
Stephen Warner, Solicitor General's Office
Stephen.Warner@ontario.ca
About CHEO
Dedicated to the best life for every child and youth, CHEO is a global leader in pediatric health care and research. Based in Ottawa, CHEO includes a hospital, children's treatment centre, school and research institute, with satellite services located throughout Eastern Ontario. CHEO provides excellence in complex pediatric care, research and education. We are committed to partnering with families and the community to provide exceptional care — where, when and how it's needed. CHEO is a partner of the Kids Come First Health Team, a network of partners in Eastern Ontario working to create a high quality, standardized and coordinated system for pediatric health care that is centred around children, youth and their families. Every year, CHEO helps more than 500,000 children and youth from Eastern Ontario, western Quebec, Nunavut and Northern Ontario.