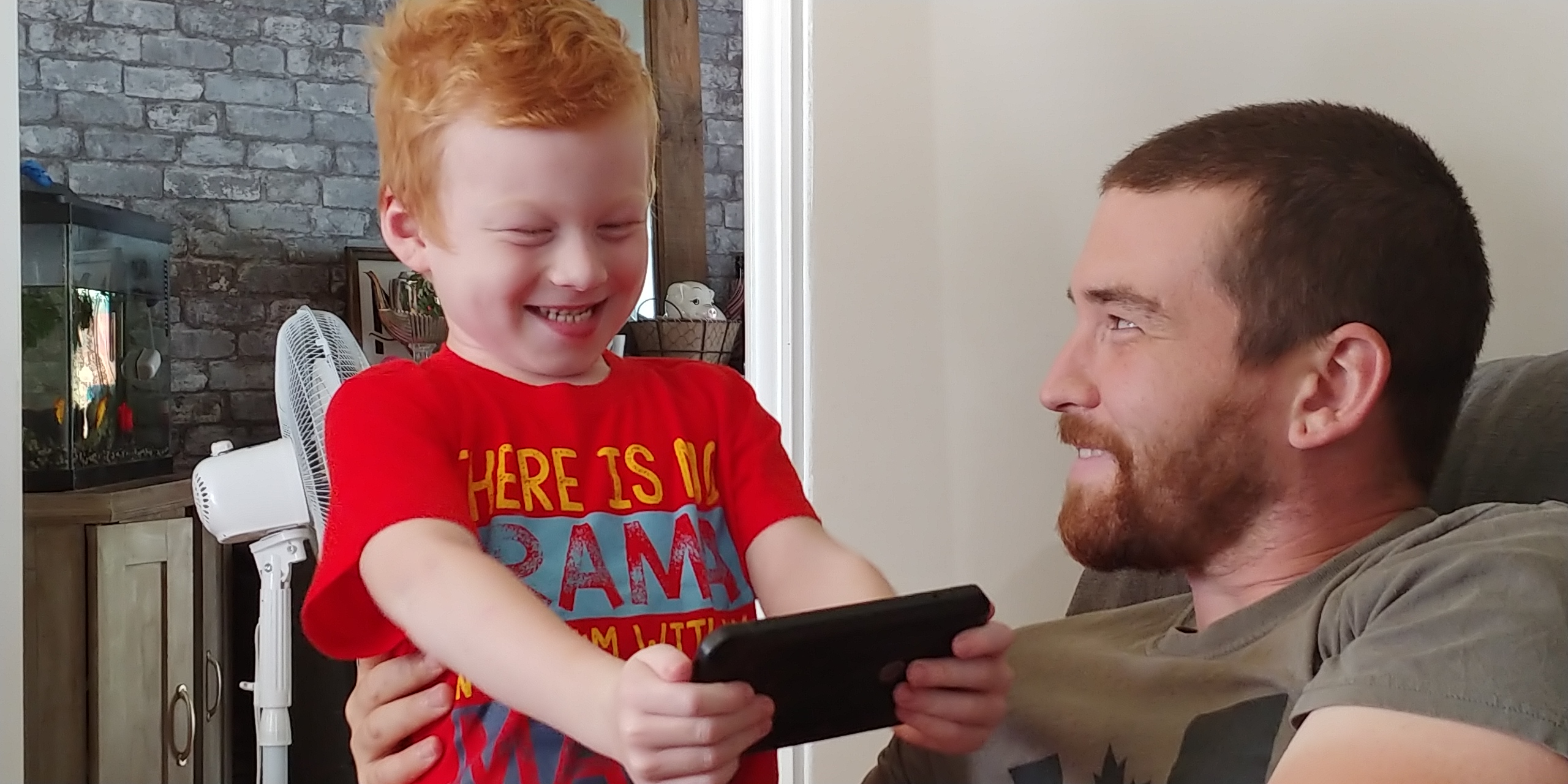 Declan's life in colour: CHEO's autism services hit home for rural families
When Liana packed up her life for Adam's latest military posting in Deep River, she had the same worries anyone would have moving to an isolated area. How would she adjust to life in a small, remote town? How hard would it be to raise a family away from relatives? How would she cope being alone while Adam was away?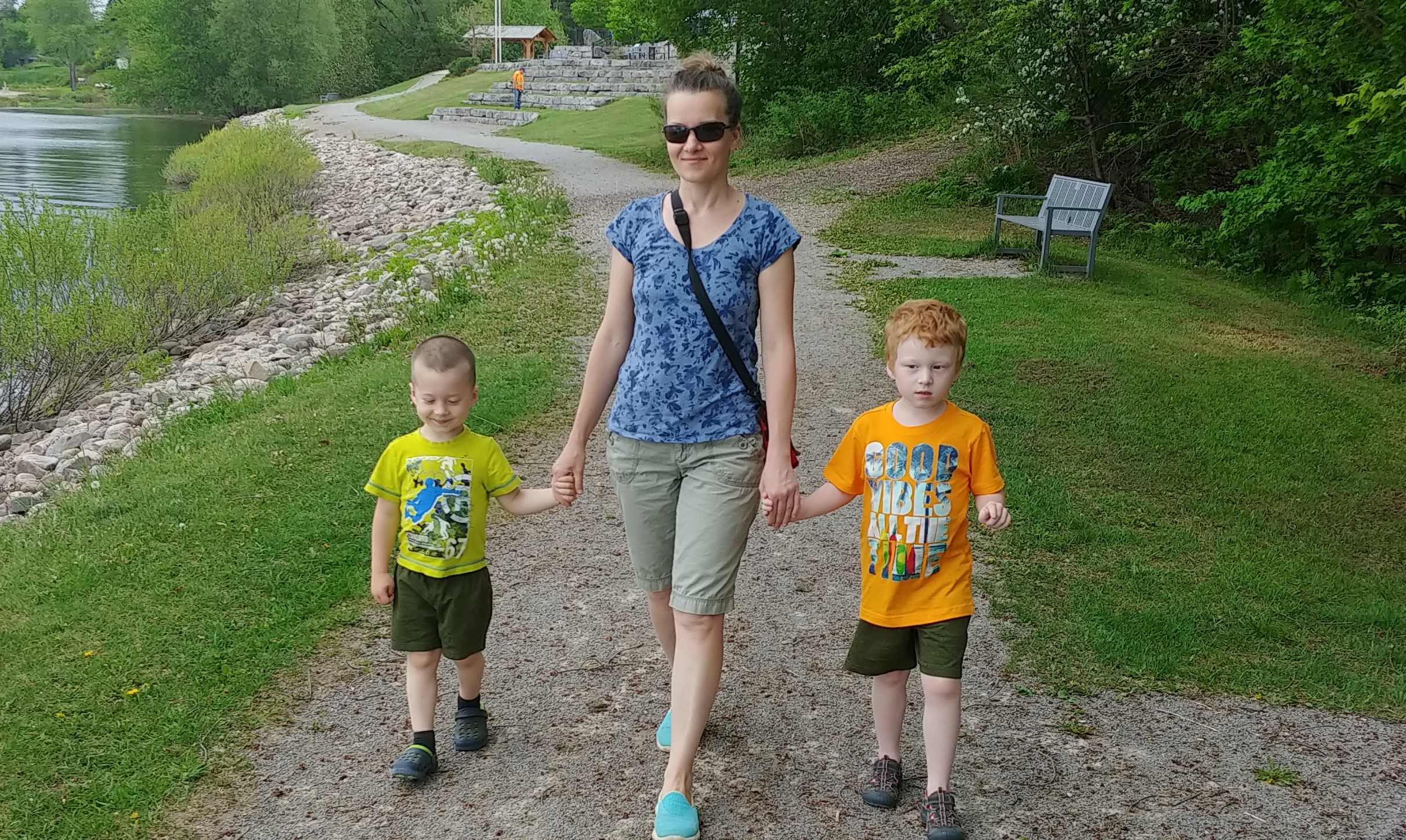 Shortly after settling into the routine of rural life, Adam and Liana welcomed baby boy Declan into their lives — followed soon after by his baby brother Oliver. As Declan approached two years of age, Liana and Adam made the two-hour trek to CHEO because they noticed Declan wasn't meeting all his milestones.
"The red flags were everywhere with Declan. We weren't surprised at all when he was diagnosed with autism, but it was still a very dark day for us," said Liana.
Life in a rural town is challenging enough, but especially when it comes to accessing specialty health-care services. The 4,000 person population of Deep River is served by a community hospital including just five doctors.
"We knew accessing autism services would be difficult, and that it would be even harder because of where we lived." said Liana.
As a military mom, Liana often found herself parenting Declan and Oliver solo while Adam was away on assignment. Her days started at dawn and finished well after the sun went down. By the time Declan was five, Liana was finding it harder and harder to cope. Declan had multiple meltdowns a day and still could not communicate any of his needs or wants. Liana could barely leave the house for groceries or find the time for a shower, let alone get both children in the car to drive far away for autism services.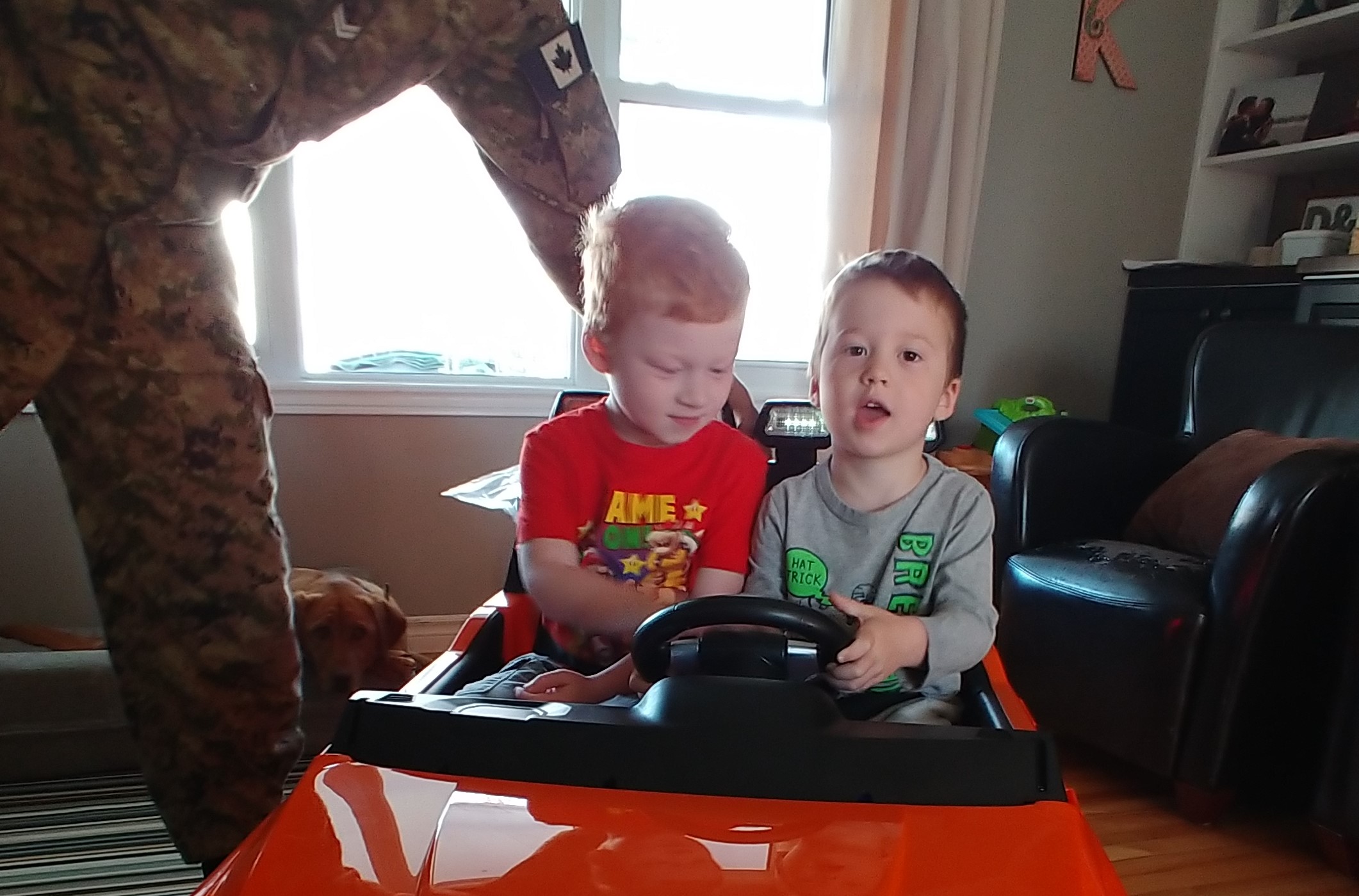 "If we had any type of appointment, Declan would struggle and rip off his seatbelt in the car so I needed a neighbour to come with me so I could sit with him," Liana remembered. "Then, by the time we got to where we were going Declan would be so emotionally and physically drained – we all were."
Last year, life took an incredible turn for the better when Declan began to receive autism services from CHEO in his own home – the only autism provider who offers 1:1 in-home ABA therapy for families in rural areas outside the Nation's capital.
"Of course we love CHEO, but they were really our only choice for autism services," explained Liana. "We couldn't go anywhere easily so we needed someone who could come to us."
"Families who live in rural communities face access barriers in many aspects of their lives, from health-care to internet access and social supports," said John Yakabuski, MPP Renfrew—Nipissing—Pembroke. "CHEO being able to offer these in-home services is absolutely critical for families with children and youth with autism because their ability to travel is severely limited. Without CHEO, children and youth with autism in rural communities wouldn't be getting the therapy they need to live their lives to the fullest extent."
Declan now works directly with CHEO's Autism Program, who visits his home once a week to work 1:1 with him and his family on his unique clinical goals. Using an evidence-based communication system involving a set of icons known as PECS, Declan began communicating with his mom almost on day one. Liana and Adam were both shocked when Declan began carrying around the icons so he could tell them all sorts of things throughout the day.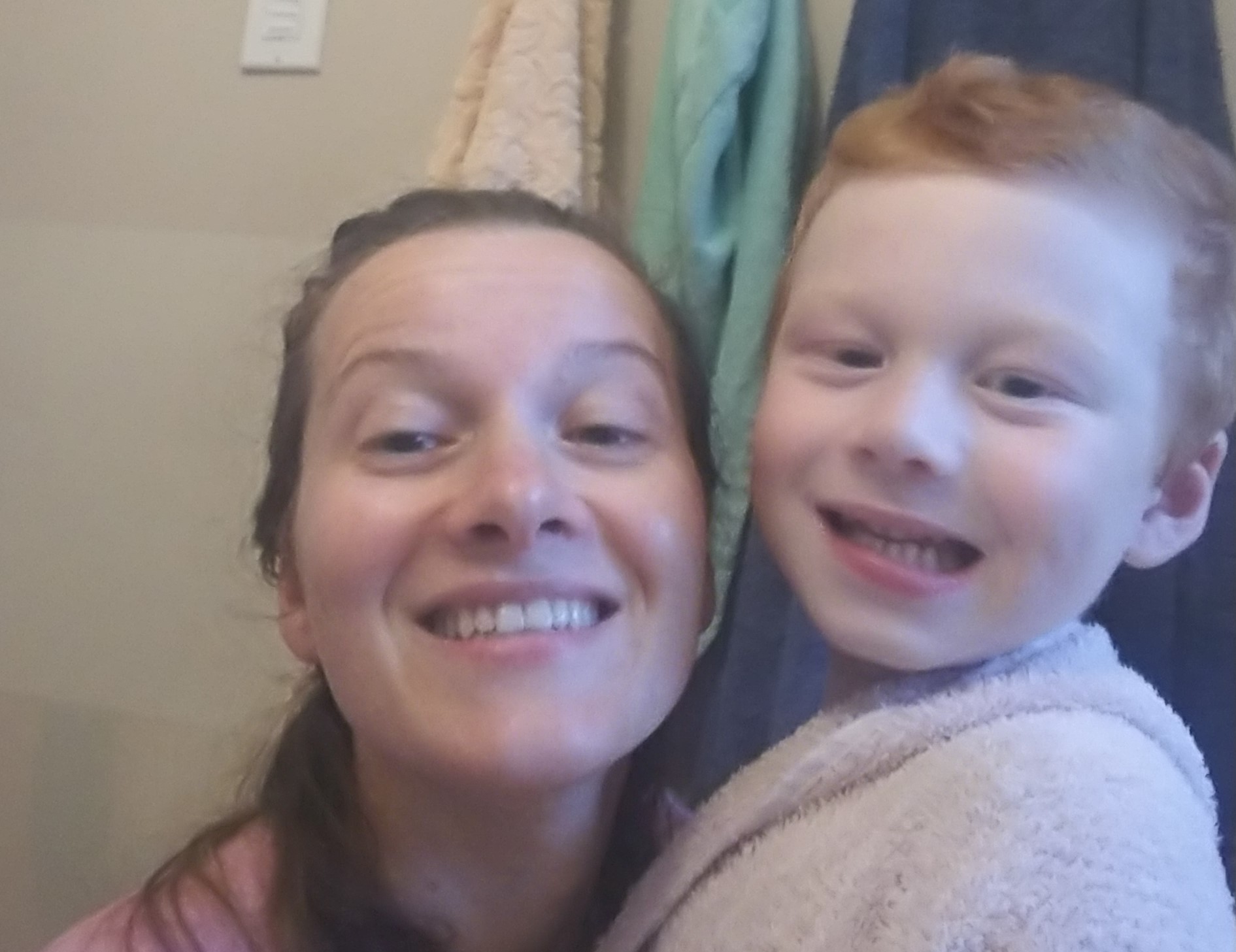 "When we first started therapy, we'd keep a note of all the words he knew on this sheet of lined paper. Eventually we ran out of room!" Liana said. "I love that CHEO empowers me and my husband so we can continue to work with Declan when they're not here."
Since starting the program one year ago, Declan continues to grow and surprises his family and therapists alike with new words and skills. He is able to ask for things he wants , express his feelings, and the challenging behaviour he once had has improved dramatically. His relationship with his brother and dad have blossomed and everyone who knows him points out how much happier and brighter Declan seems.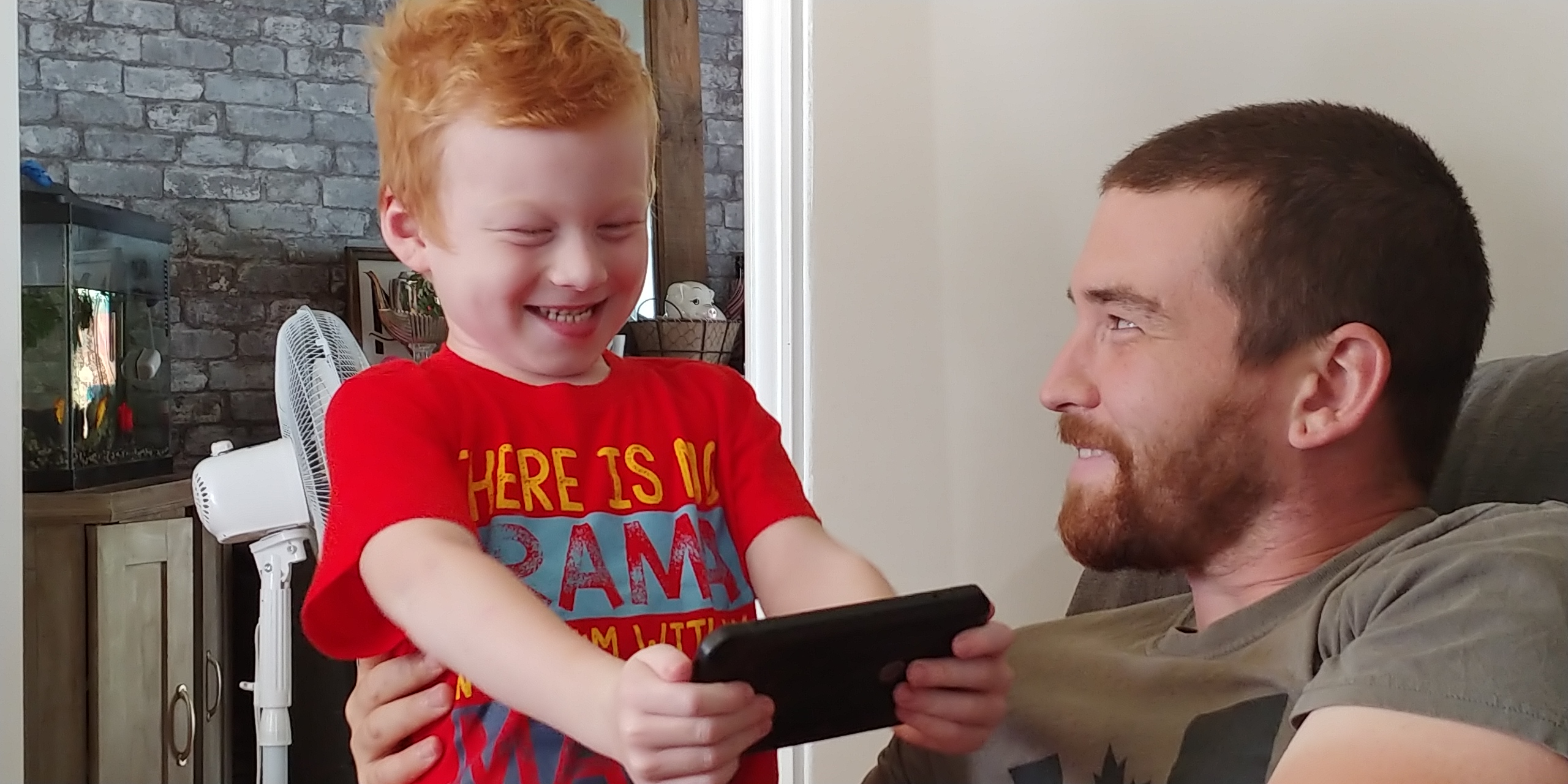 "I just really love how big he smiles. When he looks at me with that smile, I feel like I'm flying because Declan never used to smile much before. It's like he's living life in colour for the very first time because he can actually express himself. I can't tell you what that feels like."
No login? Please enter your details below to continue.