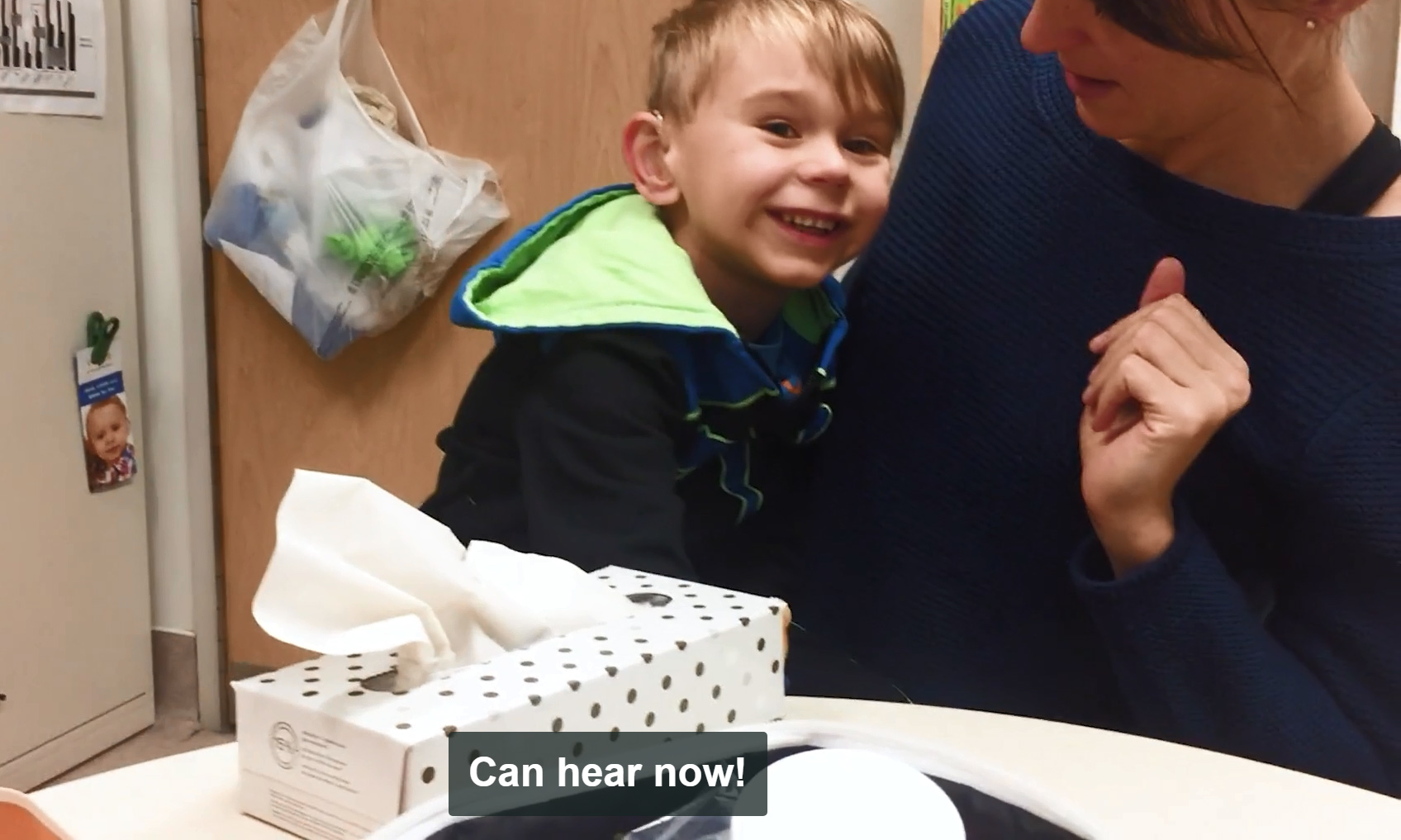 Sarah thought her youngest son Dylan was just quiet and reserved. He wasn't a boy of many words.
When he was four and about to go into JK, Sarah, wanting to set him up for success, took him to a speech language therapist. The therapist suspected something, which triggered a referral to CHEO for a hearing test.
What they discovered blew Sarah away.
She had no idea Dylan was significantly hearing impaired. He had passed his infant hearing screening test. He had always been around people – his three brothers, day care, Montessori. No one knew.
"I cried and cried. What does a mother say?"
Within weeks, after determining he had a genetic condition that caused enlarged vestibular aqueducts, Dylan's hearing aids were turned on.
This video shows Sarah's "happiness — overwhelming, overwhelming happiness."
Dylan's too.
"His world opened up," said Sarah. "He was quiet, shy and timid; now he is out there. Adventurous. Courageous. Happy. He enjoys school, meeting people and is active in sports again! I'm so grateful for everything CHEO has done."
No login? Please enter your details below to continue.