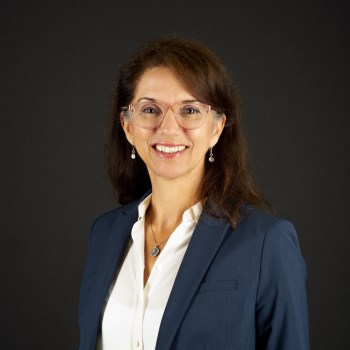 Corresponding author, Dr. Deshayne Fell
OTTAWA — A study from Ottawa published today in The BMJ concludes that there is no association between exposure to the 2009 H1N1 "swine flu" vaccine during pregnancy and health problems in a child's first five years of life.
"The findings of this paper should be very reassuring to pregnant women deciding to get a flu shot," says corresponding author Dr. Deshayne Fell, an assistant professor at uOttawa's School of Epidemiology and Public Health, and a scientist with CHEO Research Institute.
Even if all pregnant women are advised to receive a flu shot, many do not. In Canada, only about 20% of them get vaccinated during flu season. Those who are not immunized often give the same answer why: safety concerns.
The researchers used data housed by BORN Ontario and health administrative databases from ICES to evaluate the relation between 2009 pandemic H1N1 influenza vaccination during pregnancy and health outcomes in the children during the first five years of life. They found no association between exposure to the vaccine and health problems in early childhood.
Substantial evidence already supports the safety of flu vaccination with respect to newborn health, but few studies have assessed the health of older children exposed to flu vaccination in the womb.
"This is a large study — more than 104,000 children — and it clearly shows that there were no harmful effects on the longer-term health of their children when a pregnant woman got the flu shot," explains Dr. Deshayne Fell, who is also an adjunct scientist with ICES. "Influenza vaccination during pregnancy is, by all available evidence, safe for mother and offspring.
"In addition, getting the flu shot during pregnancy has the added bonus of helping protect babies from getting the flu during their first few months of life, which is when they are most vulnerable but still too young to be vaccinated themselves," adds Dr. Fell.
The researchers found no elevated risk of cancer, infections, chronic diseases, hospital admissions, or death in the children of vaccinated mothers during the first five years of life. In children born to vaccinated mothers, the childhood gastrointestinal infections rate was slightly lower and the childhood asthma rate was slightly higher, but the possibility that this situation may have been due to other unmeasured (confounding) factors that could not be fully accounted for in the analysis, cannot be ruled out by the researchers.
This is an observational study and, as such, cannot establish cause. However, the results were largely unchanged after further analyses, and are consistent with results from other similar studies.
"This is an important decision for pregnant women because if they or their newborn babies get the flu, they generally get sicker than the rest of the population," added Dr. Fell. "We hope the knowledge that the flu shot during pregnancy is safe for children in the longer term will lead to more pregnant woman saying yes to the flu shot."
In addition to uOttawa, the CHEO Research Institute and ICES, the paper's authors included researchers from The Ottawa Hospital, Dalhousie University, University of Toronto, Sick Kids and the University of Maryland.
Read the full study, published in BMJ:
"Health outcomes of young children born to mothers who received 2009 pandemic H1N1 influenza vaccination during pregnancy: retrospective cohort study"
Authors: Laura K Walsh, Jessy Donelle, Linda Dodds, Steven Hawken, Kumanan Wilson, Eric I Benchimol, Pranesh Chakraborty, Astrid Guttmann, Jeffrey C Kwong, Noni E MacDonald, Justin R Ortiz, Ann E Sprague, Karina A Top, Mark C Walker, Shi Wu Wen, Deshayne B Fell
– 30 –
Media contact
media@cheo.on.ca
About CHEO
Dedicated to the best life for every child and youth, CHEO is a global leader in pediatric health care and research. Based in Ottawa, CHEO includes a hospital, children's treatment centre, school and research institute, with satellite services located throughout Eastern Ontario. CHEO provides excellence in complex pediatric care, research and education. We are committed to partnering with families and the community to provide exceptional care — where, when and how it's needed. CHEO is a partner of the Kids Come First Health Team, a network of partners in Eastern Ontario working to create a high quality, standardized and coordinated system for pediatric health care that is centred around children, youth and their families. Every year, CHEO helps more than 500,000 children and youth from Eastern Ontario, western Quebec, Nunavut and Northern Ontario.
About the University of Ottawa—A crossroads of cultures and ideas
The University of Ottawa is home to over 50,000 students, faculty and staff, who live, work and study in both French and English. Our campus is a crossroads of cultures and ideas, where bold minds come together to inspire game-changing ideas. We are one of Canada's top 10 research universities—our professors and researchers explore new approaches to today's challenges. One of a handful of Canadian universities ranked among the top 200 in the world, we attract exceptional thinkers and welcome diverse perspectives from across the globe.
About BORN Ontario
The Better Outcomes Registry & Network (BORN) is Ontario's prescribed maternal, newborn and child registry with the role of facilitating quality care for families across the province. BORN collects, interprets, shares and rigorously protects high-quality data — essential to making Ontario the safest place in the world to have a baby.