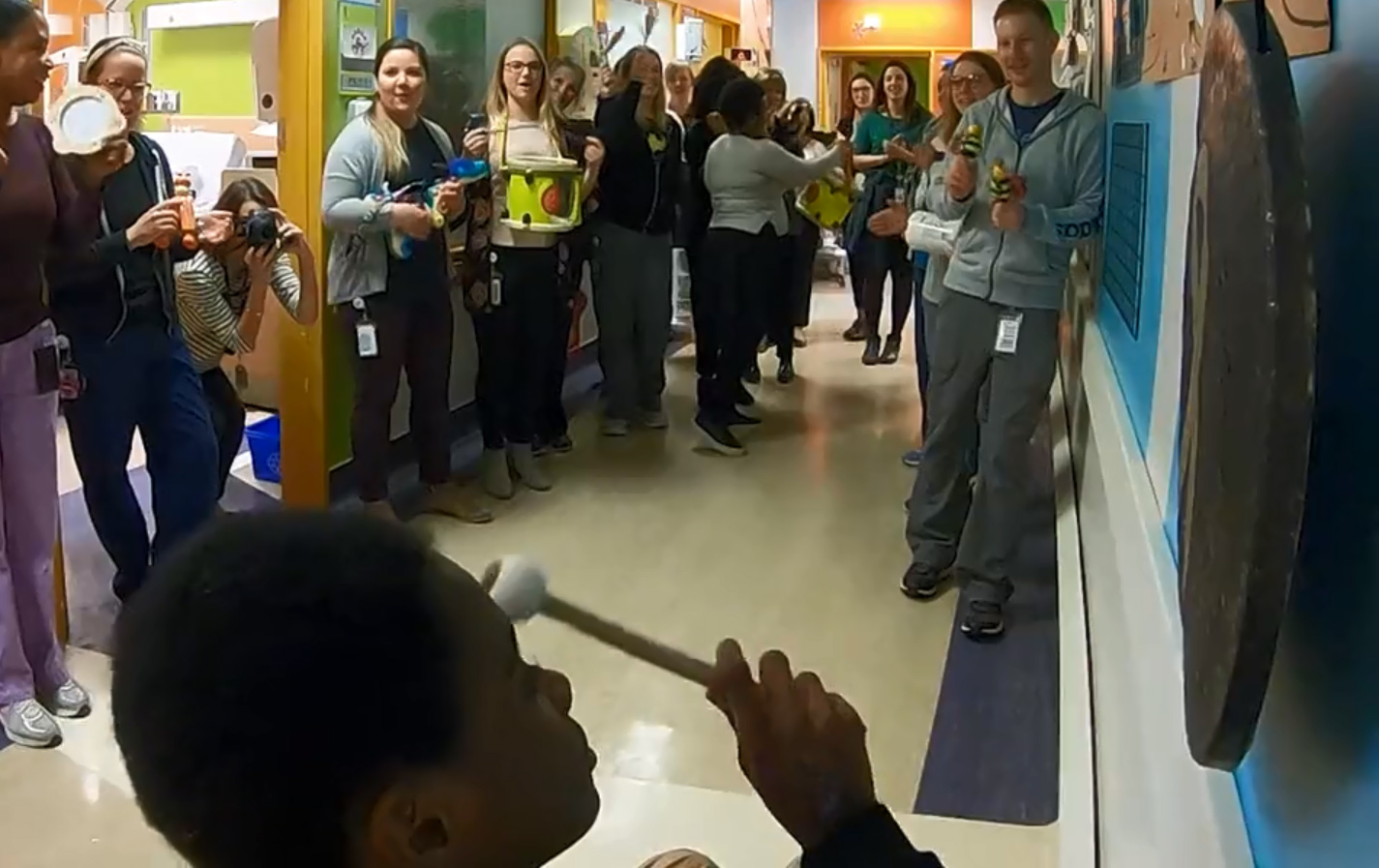 Today one of our inspiring patients got to sound the gong, a celebration of his discharge from CHEO after eight months, most of it on 4 North, our Hematology and Oncology unit.
Basile has sickle cell disease and when he arrived last July he was in septic shock. After getting out of intensive care he could barely move. Easy to smile, a lover of basketball and ever cooperative, Basile has come such a long, long way.
We are so glad for this day, but his CHEO family will miss him.
We know he'll be shooting 3s soon!
No login? Please enter your details below to continue.