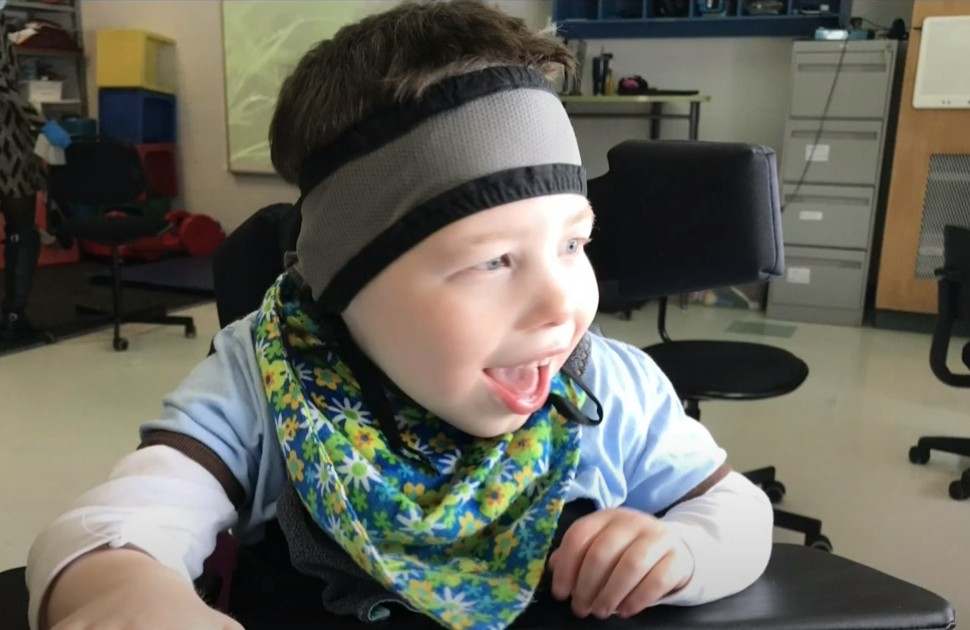 Graham Anderson, 5, loves to play.
"Graham loves anything with music, anything that lights up," said his mother, Hilary Vail.
Graham has a rare genetic disorder. Staff from the CHEO Adaptive Toys and Tech Centre worked with Graham and Hilary to ensure he had toys adapted to his needs so that he could play with his peers at the CHEO pre-school.
CHEO's Adaptive Toys and Tech Centre transforms kids' toys into innovative learning tools for children with special needs.

"Graham could access toys that lit up, toys that helped him with his vision, his hearing and his fine motor skills," said his mom.

Working with Team CHEO, Graham became familiar with routine, adjusts to sounds and stimuli, and has seen big improvements in his daily skills and tasks, such as eating.

Graham graduated CHEO pre-school in 2020 and now attends a community school where he is thriving.

Graham's story is one of resilience and community, showing just how big the impact of early support can be in a child's best life.

Watch Graham's story on CTV.