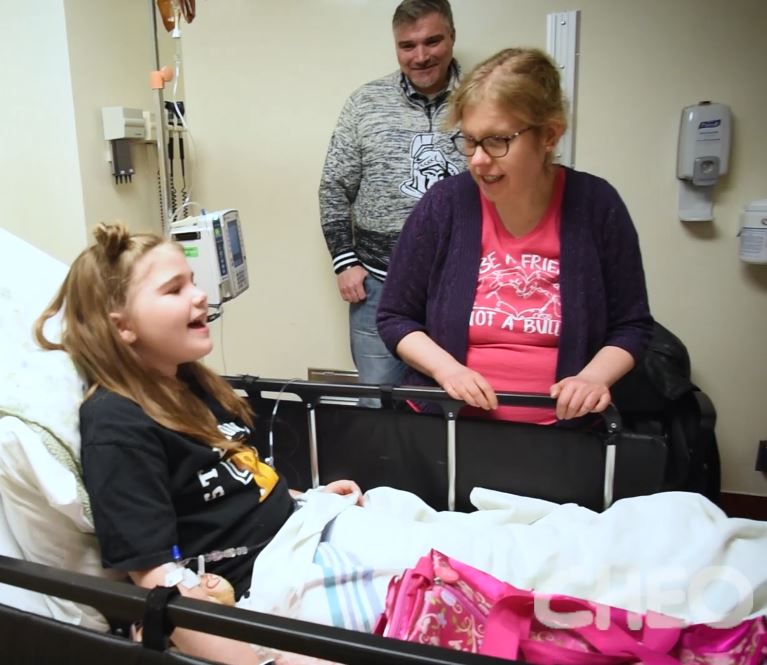 On Pink Shirt Day last month, our President & CEO Alex Munter tweeted a photo of a CHEO staff member named Katie Perry. Katie Perry works with our Doctors of Shredding, helping shred confidential documents, deliver handouts and more.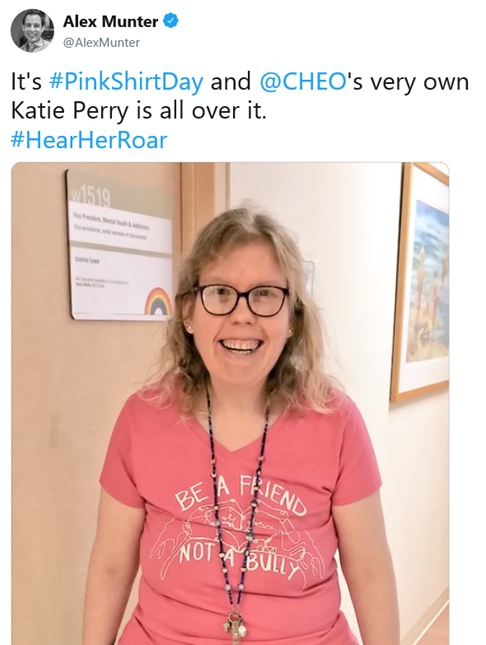 Hillary – featured in this video – replied right away.

So we made it happen.
No login? Please enter your details below to continue.