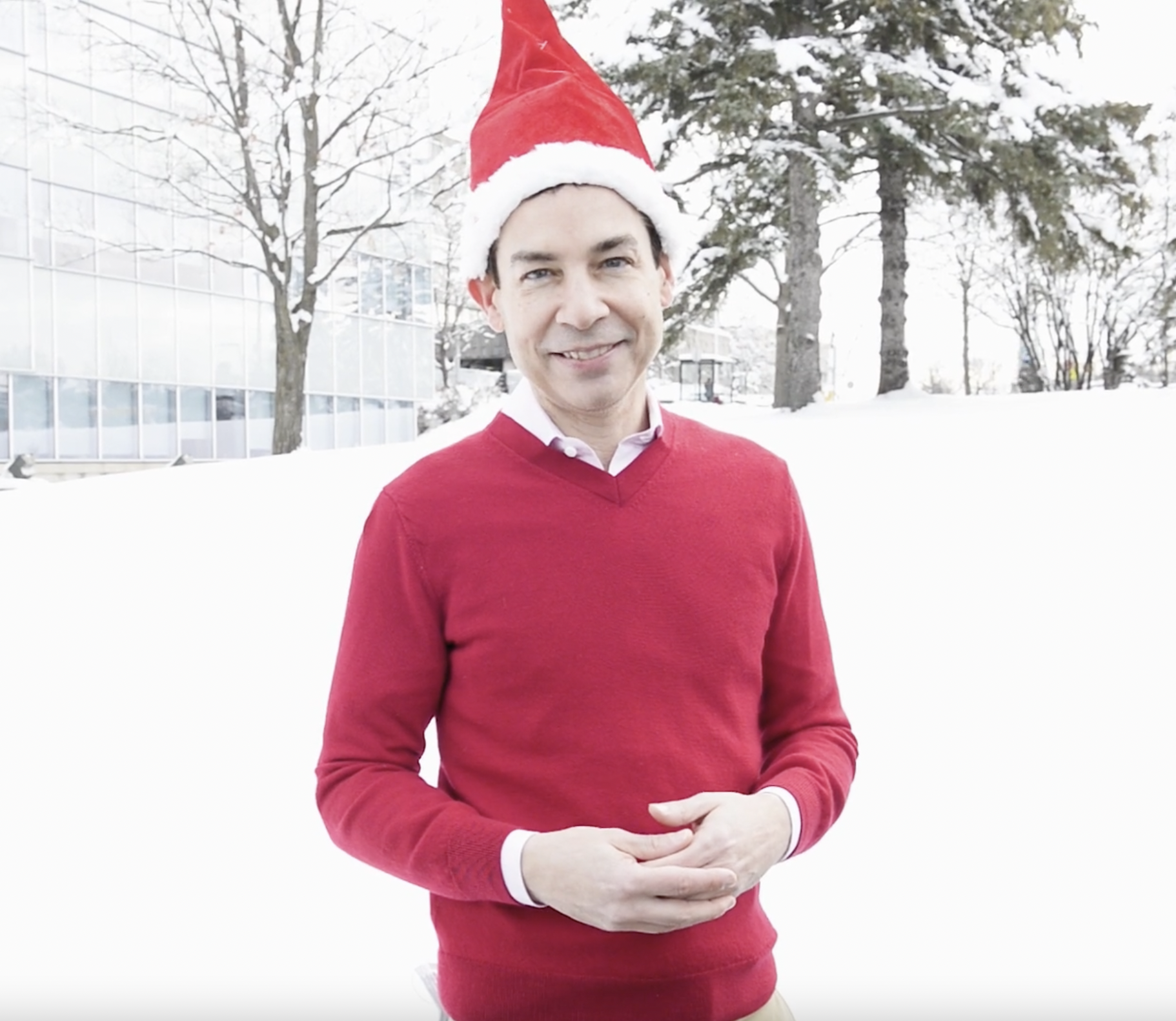 In his holiday greeting, Alex mentions all the cards, emails, letters and social media messages sent to CHEO throughout the year. Thank you.
Now, while Team CHEO is all-hands-on-deck to ensure that we are here if you need us, your support means everything.
This is a very small sample of what we have from the community. Again, thank you so, so much.
In a time where it is next to impossible to see a doctor, get a doctor, and wait times are incredibly long, I want to thank you so much for seeing my son today. Everyone was so kind and considerate and really listened to us. Thank you for all you do. — Claire

Grateful to @CHEO pharmacy for expediting a bottle of life-sustaining medication for our son. After 10+ yrs managing 4 different prescriptions w/ different doses & different renewal timings, I forgot to renew 1 in time. Thankful for the pharmacist's understanding & support.🙏— Christina

So grateful 🙏 for everything these volunteers do it really is the little things  and details that matter making someone's day that much easier and these volunteers  give with all their 💕. Thank you for all you do. — Elizabeth

@AlexMunter @CHEO Just want to thank you and your ER staff for taking excellent care of my son who had a tib-fib fracture last weekend playing soccer. Professional, efficient and very friendly. These are tough times, so important to give props where they are due. — James

Hey CHEO staff!! I wanted to thank you all for saving our baby boy 9 months ago. Baby Lukas was born with Transposition of the Great Arteries and you guys kept him alive and stable while waiting for a bed in Montreal to get his switch surgery. He was born in Hawksbury, moved to CHEO and then Montreal. The entire team at the NICU was amazing!!! All the nurses and doctors!! We are so grateful!!! 🙏 Thank you!! Thank you!! Thank you!!!! — Hernández