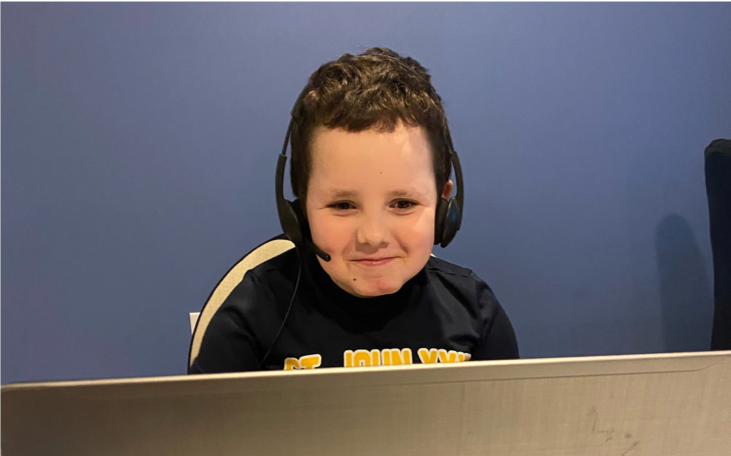 With his headphones on and the top of his head just barely peeking up over the top of his laptop screen, Hunter (age 9) has a big smile on his face as he participates in morning attendance with his virtual school classmates. Next to him at her own computer, his sister Madison (age 6) is also gearing up for a day of online learning.
"Our mornings are very routine," says their mom, Ananda Nicholas. "We have breakfast at 8:00 am, then they get dressed and have 20 minutes of 'get the wiggles out' play time, followed by ten minutes of quiet play time right before they log into their first class at 9:00 am - I've found the wild play followed by quiet play really helps them settle in easily for a solid session of lessons."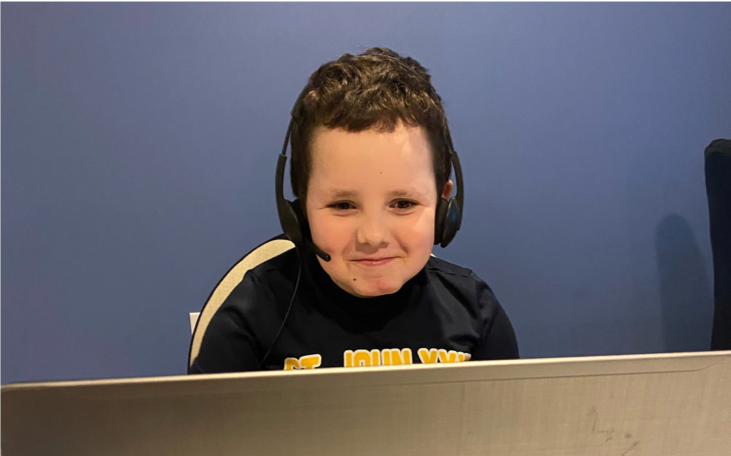 Like so many children in Ottawa and beyond, Hunter and Madison first transitioned to virtual schooling when the COVID-19 pandemic took hold in March last year. However, since both Madison and Hunter have autism — Madison finds it impossible to wear a mask full time — the Nicholas family made the decision to keep them in the virtual school track.
"The switch to virtual school was difficult at first. Both of them absolutely loved in-class instruction prior to the pandemic so it was hard to see them struggle with missing their friends and interactions with their teachers," said Ananda. "The transition would have been a nightmare if we hadn't worked with the Autism Program at CHEO. Hunter learned so many emotional regulation skills that have really helped in the virtual classroom setting and Madison can now stay put without wandering off."
Despite being out of the classroom, Madison and her fellow virtual school mates are still working hard to stay connected to their in-class peers. Creative outlets help. Madison recently built a waterproof garage out of only recycling materials that could hold a toy car and toy character.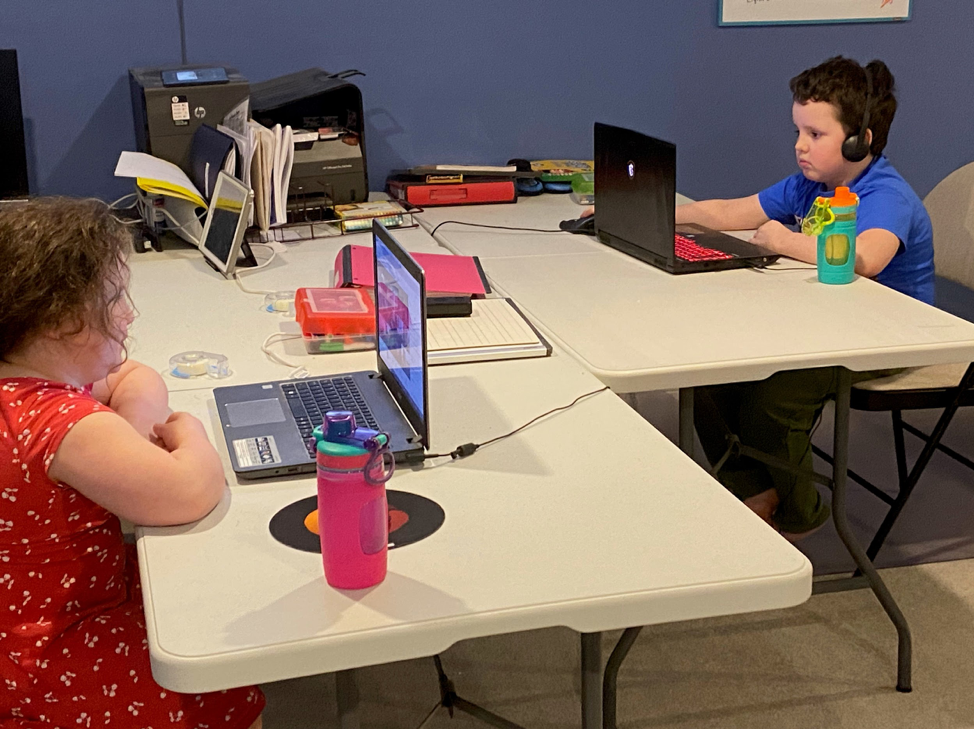 "It had to be tested in the shower to show her teachers and peers that it was waterproof which she got a huge kick out of!" said Ananda. It was great fun to show and tell, which helped everyone to interact in a new way.
Hunter on the other hand has been honing his editing and presenting skills. He recently had to record, edit and present a talent video and learned a magic trick. Although the editing took some time to master, his mom says he was so proud of the end result.
"These last few years working with CHEO have changed our lives because of the skills they have learned from emotional regulation to communication," said Ananda. "CHEO is not a one size fits all solution. CHEO has proved to be time and time again to be flexible and help meet our needs."
Both Hunter and Madison received service from CHEO's Autism Program before the pandemic and continue to see progress today as a result.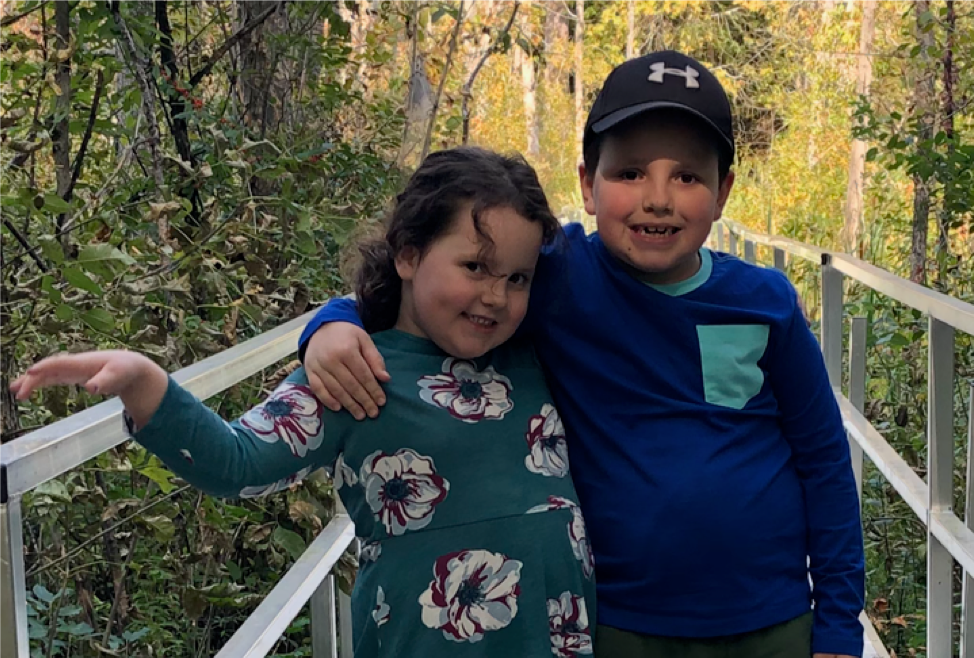 "Hunter in particular learned amazing friendship skills. He used to be very shy but now he knows how to ask a child one on one to come play instead of shouting out on the playground 'does anyone want to play?'"
Right now, Hunter and Madison are fully engaged in virtual schooling, but Ananda will choose the CHEO Autism Program again this summer.
Learn more about CHEO's Autism Program and current virtual Family Foundational Services offerings
No login? Please enter your details below to continue.