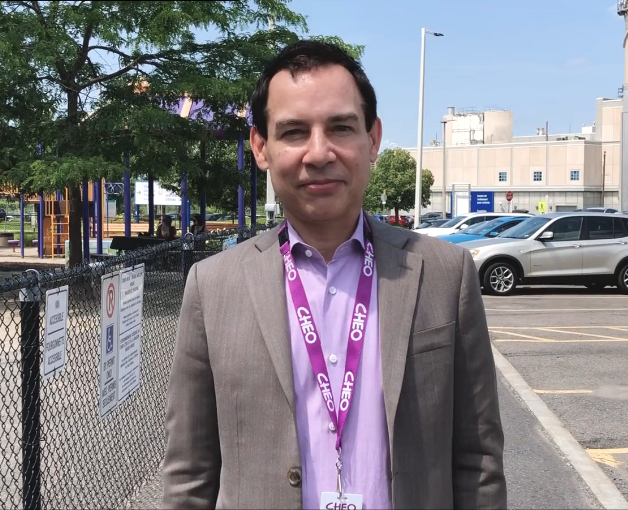 The Government of Ontario's historic $330M investment in pediatric health care marks a big moment in the life of CHEO and for the families that we serve.
We've been working towards this for some time now in partnership with children's hospitals, children's treatment centres, mental health agencies, and physicians from across Ontario.
So, what is it we've been working towards? Well, here is the problem we've been trying to solve:
The problem
Think of any health-care organization as a box, and the urgent and emergent care that has to be delivered right away is the first thing to fill that box. Here at CHEO, for example, that might be an infant that needs help breathing. Or, it might be a child whose persistent headache turns out to be a tumor, a toddler with a perforated appendix, a teen in mental health crisis. There are many examples of urgent and emergent care.
The problem is this – when the box is too small, it fills up with urgent and emergent care and there isn't enough capacity.
There isn't enough space for the planned and scheduled health care, that is so important to keeping kids and youth well and putting them on the path to lifelong health. For example, a cardiac surgery, a specialist appointment, mental health counselling, or a diagnostic imaging procedure.
So what's the solution?
The solution to that problem is to build a bigger box.
Today's announcement by the provincial government of a pretty significant investment in children's hospitals, children's treatment centres, and mental health agencies across Ontario, is a big step to helping us make sure that we can deliver the care that kids need when they need it.
And that's important because every day matters in the life of a child.
Alex
Alex Munter, President and CEO, CHEO
No login? Please enter your details below to continue.