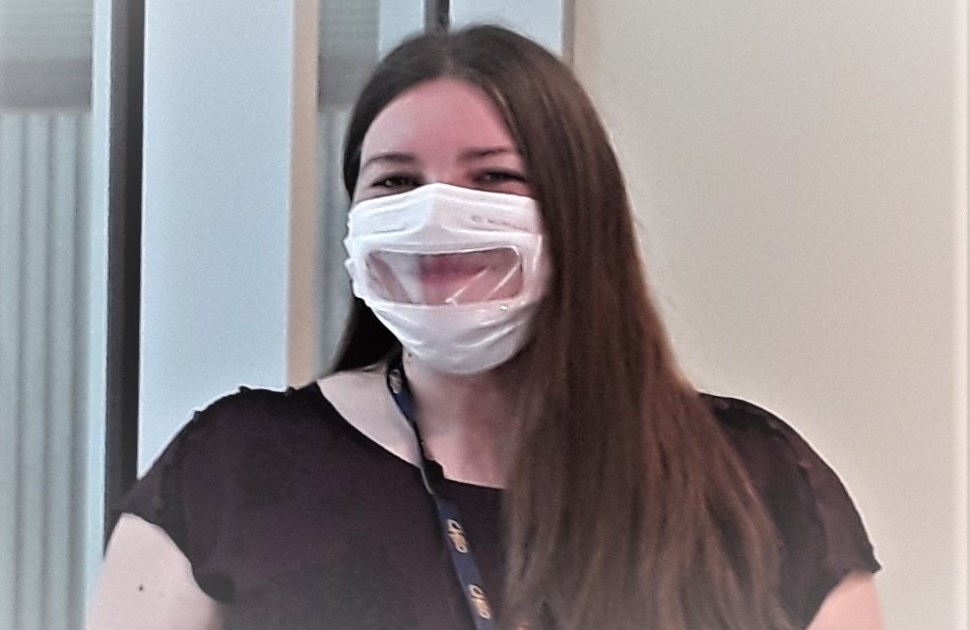 When looking to start a new career, what do you look for in an employer? Many job seekers look at a potential employer's culture and reputation. For people with accessibility requirements, however, there's one more factor to consider: commitment to accessibility.
This is the situation Nicole Marsh found herself in. Nicole is a clinical engineering technologist by profession. She is also a profoundly deaf woman. To her knowledge, Nicole is the only deaf and female biomedical technologist in North America.
After completing her training at the College of the North Atlantic, Nicole was determined to apply her learning and get hands on experience in the workforce. But she also wanted to contribute her skills to an organization that understood accessibility. "How an organization treats accessibility has a huge impact on how I view their values," says Nicole. "As a deaf person, you need to be mindful about how an organization treats accessibility and how they foster of inclusion". For example, an organization that only lists their phone number for contact might signal to a deaf person that accessibility isn't completely embedded in the organization's culture.
These signals go both ways, however. Organizations that take steps to ensure there is accessible content shows they're committed to inclusion. For folks like Nicole, these actions can make a significant difference.
"That's what drew me here!" says Nicole, reminiscing on her journey to CHEO. "After my program, I was researching potential employers I could apply my skills with. When I came across CHEO on social media, I noticed there were videos posted that included closed captioning. It might seem small, but by doing that, CHEO made videos accessible to me and the deaf community. It's clear that CHEO values diversity, and it wasn't just a talking point. I felt like I could be a valued part of this team and made the decision to apply to CHEO. I'm happy I did, because I was eventually hired!"
It's not just external communication practices that Nicole credits to CHEO's culture of inclusion. "After I got hired, I was a little nervous to start working with a new team. But on my first day, all my teammates already had speech-to-text apps downloaded on their phones, or downloaded shortly after so we could converse. Some have recently started learning ASL. I'm used to people assuming I cannot do things, and having to prove that I CAN. This didn't happen with my team, I didn't have to prove myself, I wasn't treated differently unless I mentioned needing to borrow their ears".
Ever since, Nicole has become a self-proclaimed CHEO "fan-girl", becoming an integral part of CHEO's culture. As a member of CHEO's Equity, Diversity, Inclusion and Indigeneity Task Force, Nicole's is helping to inform many accessibility projects, including the creation of sign language educational videos. All to achieve CHEO's #BestLife motto, both personally and for the children and families we serve.
"To me, #BestLife means not having ability questioned, being part of a team that supports each other and encourages each other to do better. If a team does this for each other and they live their #BestLife at work, they enjoy coming in to work daily. Enjoying work and the institution we work for means more caring employees and positivity that reaches the patients and families we're all here for." – Nicole Marsh
No login? Please enter your details below to continue.