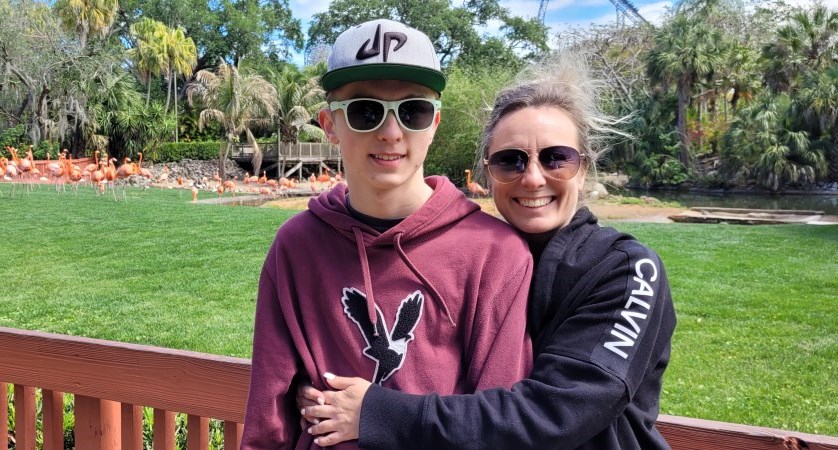 For over 20 years, Pleo has been there to support families whose children, to age 25, are facing mental health challenges. Pleo was originally founded in a hospital waiting room, when three mothers bonded over the shared experience of seeking help for their children, who were each experiencing mental distress. Wanting more resources, skills and shared experience to properly care for their children at home and between appointments, regular meetings soon commenced at a local coffee shop. Word spread and before long, the three took turns taking calls on a cell phone with a number that remains the same today.
Now a valued non-profit organization and resource in Ontario, with referrals already up 40% from last year, Pleo had over 6000 caregiver support encounters last year. Most connections are made from within the eastern Ontario region but calls are received from across the province, and no one is turned away.
Pleo's staff of approximately 20 members bring both expertise and their own lived experience as Family Peer Supporters who have supported their own child, youth, or young adult with mental health, addictions or substance use health challenges.
In addition to their lived experience, staff are trained in the latest skills and most current information on the mental health system, diagnoses and promising and best practices, including certification in SMART Recovery, ASIST, CPS, Trauma-informed care and more. Staff provide family peer support for parents through a Parents' Helpline, Parent Support Groups and Mobile One-on-One Support.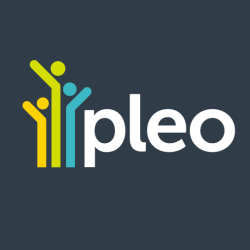 Christie Kopczyk, Pleo Program Manager and parent, knows firsthand the importance of supporting caregivers. "We know that youth who have good caregiver support have better outcomes. One of our goals is to equip caregivers to coach youth in a way that moves them toward wellness by acting as a bridge to the best strategies and evidence-based resources out there.
As Pleo staff are also parents with lived experience, Christie and her colleagues know the importance of creating a welcoming and streamlined process for those in need of support. "All of our staff are qualified to address most mental
health topics and concerns. This means that when a family calls, they will immediately feel supported. With the caller's consent, we can confidentially store information so that caregivers do not have to repeat their story the next time they call. We want families to feel safe, never judged, and willing to try new skills and ways of helping their child."
Pleo's Parent Support Groups offer a space where families can come together to receive evidence informed content and resources intended to help them work with their child or youth. These groups help to break down isolation and connect families to the shared experience of supporting their loved one with mental health challenges. Christie says that sometimes these groups simply provide what is needed to help caregivers get through some very difficult days, "Parent Support Groups bring an opportunity for acknowledgement, empathy and a place to hopefully find the sense of calm and hope needed to move forward with the next strategy."
Recent guests at OCYI's popular Just ask event, Pleo spent the day welcoming questions on the topic of advocating for a child or youth's mental health at school. Asked what she would like parents to know when trying to navigate the Ontario education system on behalf of their child, Christie says it is about learning the process, working collaboratively with the educators. so that parents can successfully elevate their concerns and use the best strategies.
As a parent, it can feel like the right support is missing. It is really easy to go in with emotion and want a quick solution. There is an existing structure in place and it works better. It doesn't mean it is faster and won't fix everything but understanding it helps you to be in best position possible. Our system is underfunded and understaffed but there are things that you can do to advocate for your child or youth's accommodations and needs in the classroom."
Christie says that like CHEO, Pleo is committed to the children, youth and families that it serves. "Ottawa is our first love. It is where we started and began to grow. We too want to foster positive outcomes for kids and youth and support families so that their children can flourish. When a child is struggling with mental health challenges it is a challenge to them being able to reach their full potential. So, meeting that challenge with support moves the family closer to their child and family being able to thrive."
For more information, please visit Pleo's website.