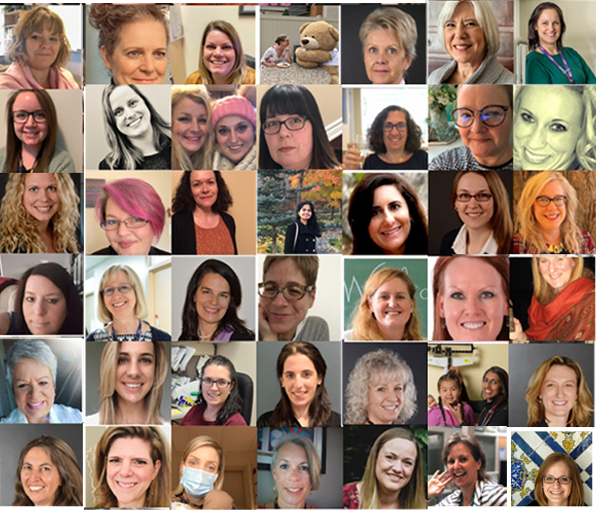 Monday, March 8 is International Women's Day — a global day to "celebrate women's achievements, raise awareness against bias and take action for equality." It's also a time to commit to acting, thinking and being gender inclusive in all that we do at CHEO.
With COVID-19, our annual in-person meet-and-greet had to be put on pause. While our celebration this year looks a little bit different, we still want to give our staff, children, youth, families and community members the opportunity to get to know some of the inspiring women — SHEO's – at CHEO!
Meet some of the many SHEO's at CHEO!
We asked our staff and community members to tell us about a woman at CHEO who inspires them. Scroll through our photo gallery to meet some of the many SHEO's who work at CHEO!
Photo Gallery: SHEO2021 will appear here on the public site.
Did you submit a SHEO but don't see their photo or a quote from your submission here? Rest assured all submissions have been sent to your SHEO by email too! Only those who consented to have their photo added on our site have been posted in this gallery.
Here are just some of the great quotes sent in from our staff & community members:
"She is incredibly kind, understanding and patient. She helped me through the toughest parts of my treatment and is the reason I chose to study Nutrition Sciences at UOttawa. Her incredible attitude along with knowledge and compassion make her the best dietician I've ever had."
"Kind, considerate , compassionate, generous, goes that extra mile to help, funny, able to multi task."
"Trustworthy, respectful, and dedicated. Incredible leadership. Brings everyone together to get it done. Clear, concise and synergistic."
"Thoughtful, generous, kind, giving, compassionate, heart of gold, genuine, reliable and motivational."
"An outstanding leader, a thoughtful mentor and an exceptional physician"
"She always has a smile on her face regardless of how busy she is . she is very compassionate and will do the extra mile to help the patients and their families and accommodate their needs. Always looking to improve herself and make life easier for us in day to day clinic."