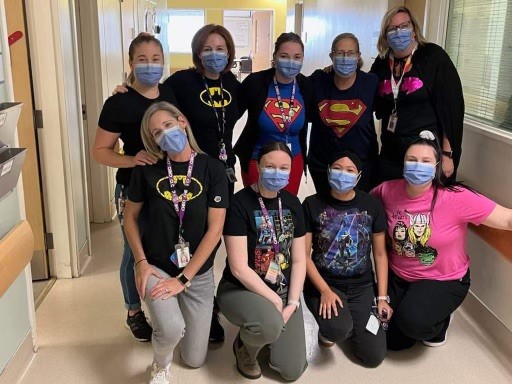 When you walk through CHEO, you know you are in a special place. From the sounds around you, the decor that caters to kids, the tiny equipment, the children moving about and the smiles and personalities of the staff, medical staff and volunteers – you know kids and youth are staying here. And while CHEO is a great place to be, no child ever wants to be hospitalized. There are times during the year when being admitted to the hospital means you may miss out on really important activities. Halloween is such a day. If ever there's a holiday where it's fun to be a child – Halloween is it! For as long as CHEO has been around, Halloween has been celebrated inside its walls. The event has traditionally been organized by CHEO's Child Life team, with great participation from everyone on Team CHEO.
"Halloween is a magical day at CHEO," says Leigh Banfield, a 23-year veteran of the Child Life department. "We couldn't let Halloween go by without going above and beyond to make it fun for our patients, because it's that important. Halloween is a rite of passage for most kids and we have to keep in mind that for some CHEO patients, this may be their first or last Halloween and they are celebrating it at CHEO."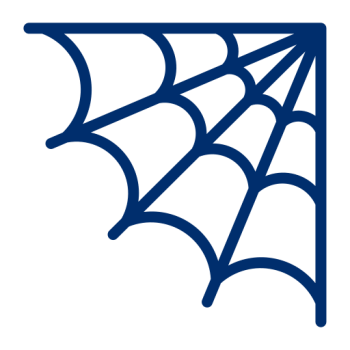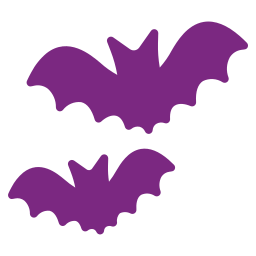 "In past years, pre-pandemic, CHEO would organize a more traditional Halloween where patients would wander across the various floors and units of CHEO and trick or treat. Staff, medical staff and volunteers across CHEO would decorate and hand out non-food treats to the kids. Team CHEO would always go all out and kids would end up with books, small toys, stuffies and other trinkets. The event would last over a few hours in the morning and almost everyone would be in costume. The music, the costumes and the decorations were always very elaborate."
This year, Halloween will definitely be celebrated but on a smaller scale.
"During the pandemic and post-pandemic, we had to re-adjust our Halloween celebrations," explains Katie Hodgins, Child Life Specialist and the lead for patient events on the Child Life team. "We still celebrate and make it very special, but we have moved to a smaller, more contained celebration that meets all our Infection Prevention and Control (IPAC) measures. We are also introducing safe foods such as packaged and nut free treats."
"With the approval of our IPAC team, we will set up decorated tables around the elevators with staff in costume and have non-isolated patients trick-or-treat around the elevators on their respective floors. We will use a staggered approach to avoid congestion and ensure distancing. For isolated patients, we will "reverse trick-or-treat" and have ourselves or volunteers bring the treats/toys to the door."
"There's so much more to Halloween than candies," says Katie. "It's also about getting kids to focus on something other than their illness and it's a family affair. Parents and caregivers can participate with their child. It provides everyone with a much-needed break and distraction that is non-invasive and doesn't involve needles or medical procedures It builds a connection and allows patients to take part in celebrations despite being in hospital. It makes being at CHEO just plain fun."