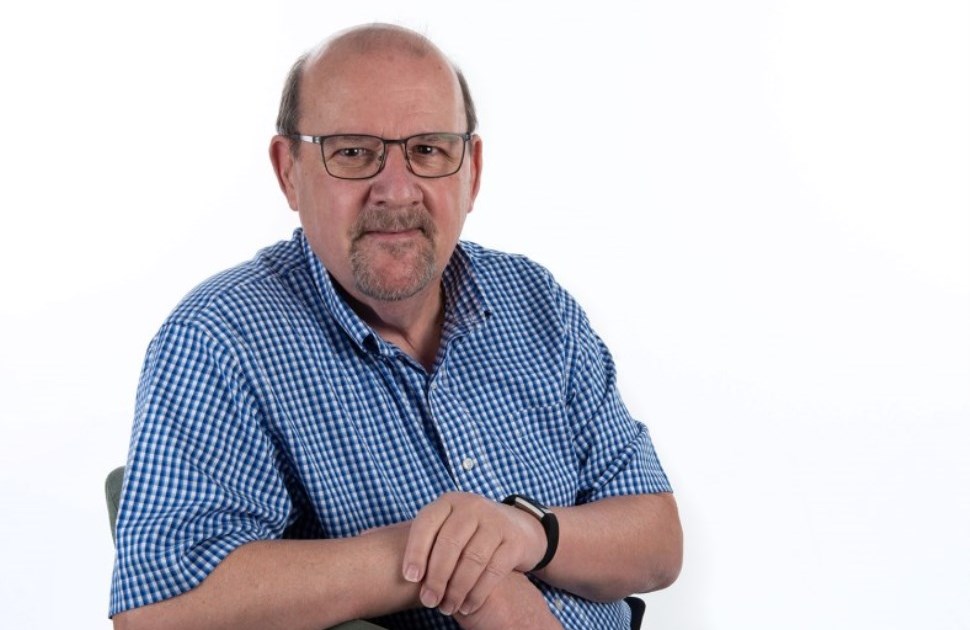 The profound affect that kids and families have on everyone at CHEO
At CHEO, families matter — babies and parents, kids and grandparents, youth and caregivers. Their love and their strength, their perseverance, hopes, goals, laughter, smiles, anxieties, joy and sorrow affect everyone at CHEO.
Dan Collins, a project manager with Information Services, was leading a team refurbishing the CHEO Pharmacy computer network — not a role that usually has personal contact with patients and families.
"I had just finished a meeting with my colleagues in a boardroom very near the Neonatal Intensive Care Unit," Dan said. "I stayed behind to tidy up the room. When I left, I noticed a young woman pacing the hall with an older woman nearby who was on the phone."
Dan sensed, in that moment, something was wrong — their anxiety was palpable.
"I stopped to ask if they were all right, was their anything I could help with," Dan said. "First the younger and then the older women latched onto my arm. The younger woman, a new mom, told me, 'The baby died.'"
Dan shepherded mom and grandma into the now empty boardroom to give them a quiet, private space. He got them water. And, he sat with them, listening and sharing this intimate moment of grief with two strangers.
"After the initial, terrible shock of their tragic news faded a little, they started apologizing for grabbing onto me," Dan said. "I told them that it was OK, they had nothing to apologize for. We are all at CHEO to help how we can, when we can. And, I just stayed as long as they seemed to need me."
Back in the Information Services Department, far away from the public part of the hospital, Dan spoke with his colleague, Charlotte McDonald, then the Director of eHealth, about his unexpected call to support a grieving family. "I will never forget Charlotte's words to me. She said, 'It sounds like you were in the right place at the right time.' I suppose I was."
Like everyone at CHEO, Dan cares. In those moments with a grieving parent and grandparent, Dan embodied the compassionate spirit of CHEO. Regardless of their role, staff and medical staff at CHEO are there because they not only care for kids, but also about them, and their families.
Long and away, most of these memorable moments at CHEO are light and happy. The joy one feels when kids get better and go home. The satisfaction one gets from helping a child learn a new life skill that will make their life the best it can be. And, yes, sometimes these moments are overwhelmingly sad. CHEO staff and medical staff are affected by all of them. Sometimes, profoundly.
Nurses caring for fragile newborns, cleaning staff keeping rooms clean and sterile, and psychologists supporting youth who are struggling to carry on. Cooks preparing room-service orders and staff delivering the food. Clerks registering anxious kids and nervous parents for appointments or in the Emergency Department. Physicians providing complex chemotherapy to kids with cancer. Oncology staff gathering to cheer when those same kids ring the bell that signals they are going home. Staff in Finance, Human Resources, and Health Records assisting families with whatever they need, including something as simple as helping them find their way in the hospital. Personal support workers providing in-home respite care to families who just need time to breath.
Every day, CHEO staff and medical staff are inspired and affected by the kids and families who depend on them. They will tell you it can be overwhelming at times, but it is always an honour.