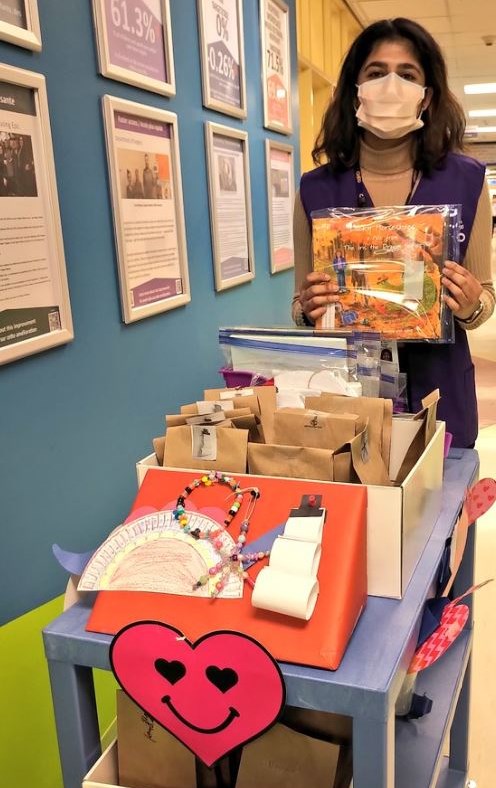 There's nothing our volunteers like more than bringing smiles and laughter to kids at CHEO. Our safety precautions mean that a visit to CHEO looks a little bit different these days, but that doesn't mean it can't still be fun! Our new Heart Cart volunteers are bringing play back to CHEO visits in a safe and physically-distanced way.
The Heart Cart is a travelling cart with to-go bags of crafts, activities and books for kids to bring home. Our Heart Cart volunteers visit clinic waiting rooms to say hello, drop off craft bags and answer any questions a family might have about navigating CHEO during COVID-19. They're super knowledgeable and can help let families know about entrances and exits, parking and our online screening process.
Sam, one of our friendly Heart Cart volunteers, said her favourite part about this role is "making everyday lives a little brighter with a small bag of fun!"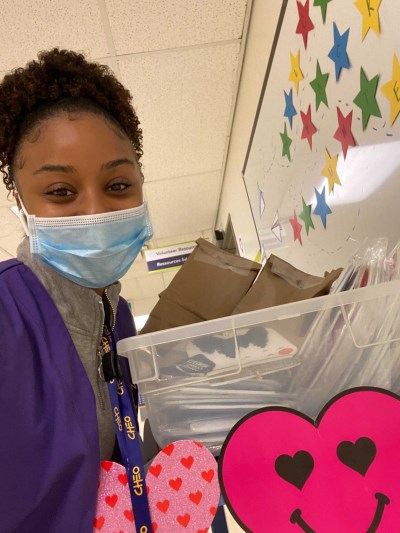 Trina, CHEO Volunteer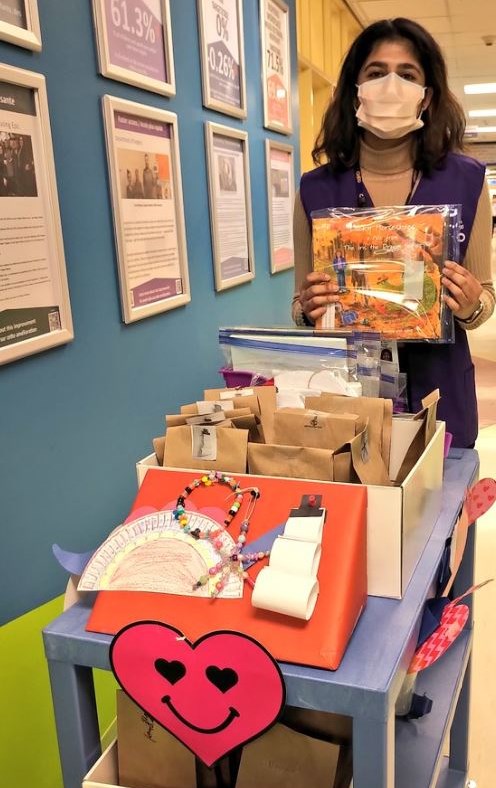 Snimer, CHEO Volunteer
A big thank you to the CHEO Foundation and all of our donors for supporting this program. Your generosity is helping us bring play back to CHEO visits.
Coming to CHEO soon? Keep an eye out for the Heart Cart in our clinic waiting rooms and don't forget to say hi! Our friendly volunteers will be happy to share crafts, books and information to help you navigate CHEO.