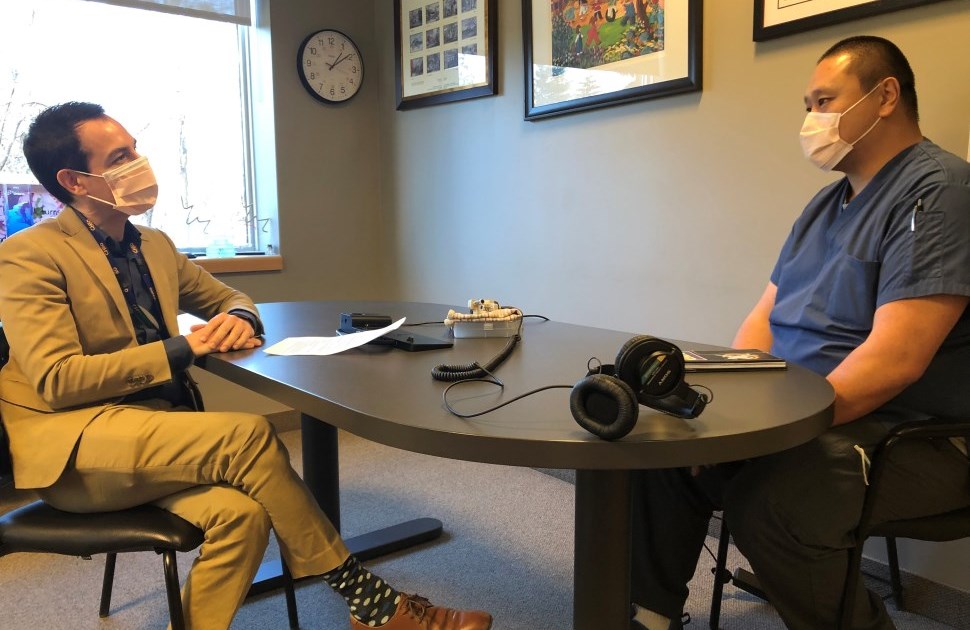 Enjoy "Walk in our shoes," a new podcast about working at CHEO during the COVID-19 pandemic. This podcast series features brief conversations between CHEO's president and CEO, Alex Munter, and various staff and medical staff.
Episode one: Jackson Wu, Environmental Services
Episode one features Jackson Wu. Jackson joined CHEO and Environmental Services 11 years ago. He works all over the hospital cleaning and sanitizing in the Emergency Department and inpatient units. He's part of the team that keeps CHEO clean and safe.
Listen to Jackson sparkle when he talks about his enthusiasm for serving children, youth and families at CHEO.
"Interacting with people, children and families, is the best part about working at CHEO. Ensuring that they are well looked after while their child is in, maybe, a stressful situation. When I see them, I'm just there to help."
If you think Team CHEO would be a good place for you, visit our Careers page.
Note, a French transcript of the podcast is available.