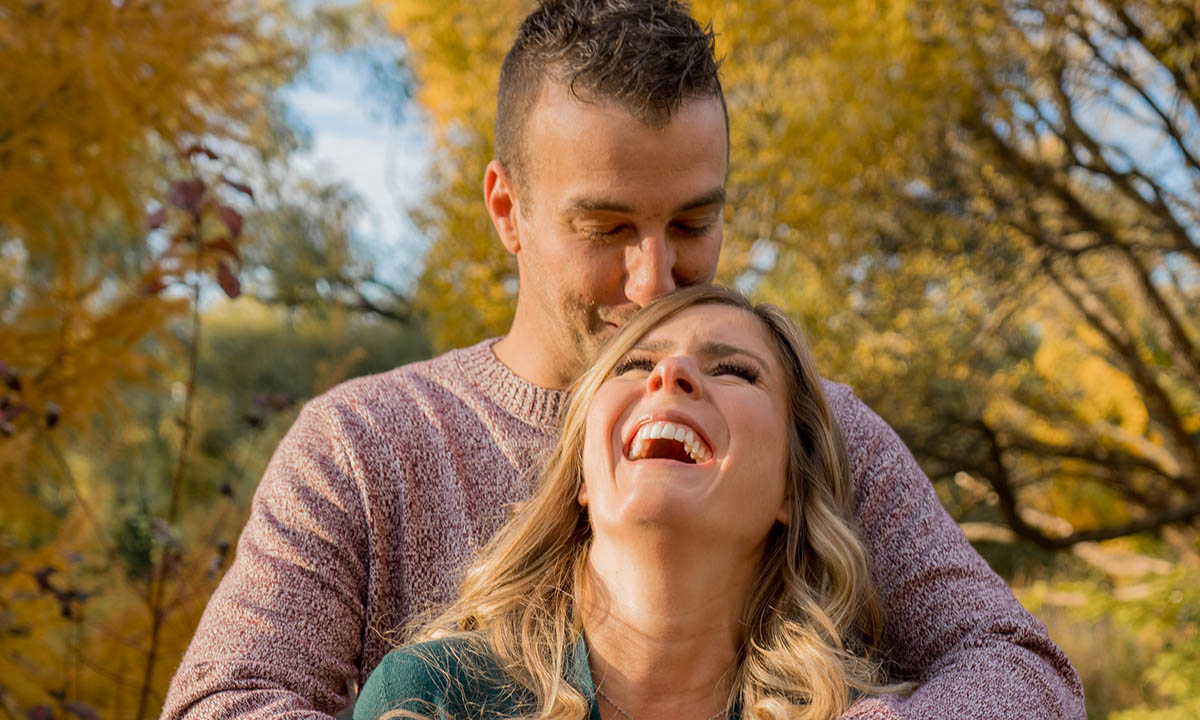 Danielle, a CHEO grad from the Eating Disorders program, sent this message to Drs. Norris and Roscoe through our website. It is reproduced here with her permission. Thank you for sharing this happy news with us, Danielle.
Hi guys,

I wanted to send you guys some good news to reaffirm that what you do every day really is lifesaving.

Unfortunately, I did not go down the nursing path. I did love working with dementia patients, but I also got attached to them and found myself bringing my work home by worrying about them (whole new appreciation for you guys in that aspect).

So, I went into finance. I worked a couple months in the finance department of an environmental company that builds water treatment systems and met a welder there named Dana (more on him later). I then started working at a law firm for 5 ½ years and in April was given the opportunity to work for the Government of Canada! Woohoo!

Back to Dana. We started dating in May 2014. Yes, my mom and dad love him. We have the best time together no matter what we're doing, if it's going to watch planes land at the airport or dancing in the kitchen while we cook dinner. So, on May 25th....

We got engaged!!!!!

There's my update. Ten years later, eating-disorder free, I am happy, healthy and I am extremely close with my parents and family. I have a great job and get to marry my best friend!

I want to thank you for giving me the tools to be able to change my life around. And for helping my mom when she needed guidance on how to help a "sassy" teenager who deserved a better life. You guys kick ass. I am forever grateful for you guys.

Please pass the message along to the whole team who was there when I was. And to any new members who might appreciate a reminder that what you do is so worth it.

Sincerely,
Danielle
Photo: Danielle and her fiancé, Dana, pictured here at the Arboretum on October 20, 2019. Photo courtesy of Danielle
No login? Please enter your details below to continue.