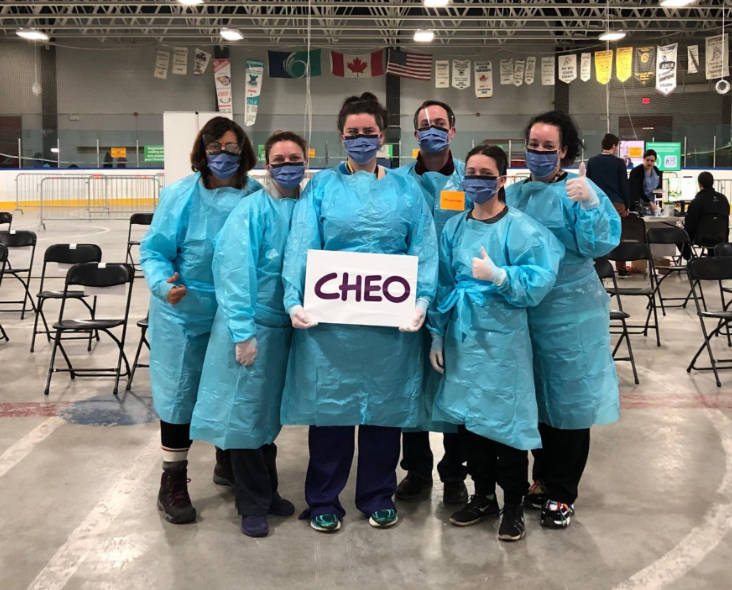 Kudos to everyone working hard at the Brewer Arena assessment centre to keep kids, families and our community safe. Run in collaboration with The Ottawa Hospital, the Assessment Centre provides COVID-19 assessment and testing for children and adults.
Our CHEO team is fully gowned up in protective gear and ready to put #safetyfirst by screening kids and youth for COVID-19.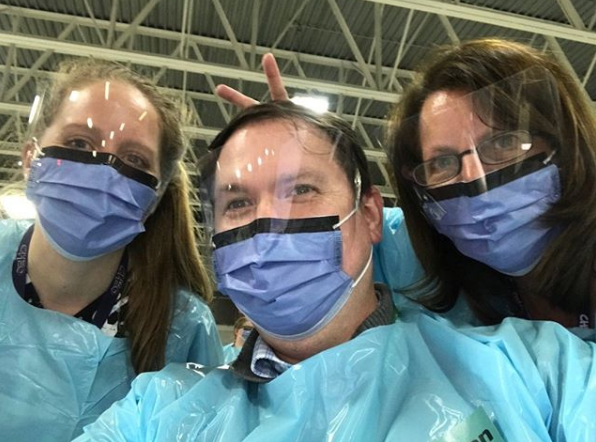 Our team is working hard, but it's all smiles behind those masks! Dr. Jason Brophy, Debbie Turner & Abby Browne are proud to roll up their sleeves (only figuratively!) to take on their new roles of screening kids & youth for COVID-19.
Get regular updates
Visit our COVID-19 page for up-to-date information about what CHEO is doing to protect kids, families and our community.
Follow us on social media: