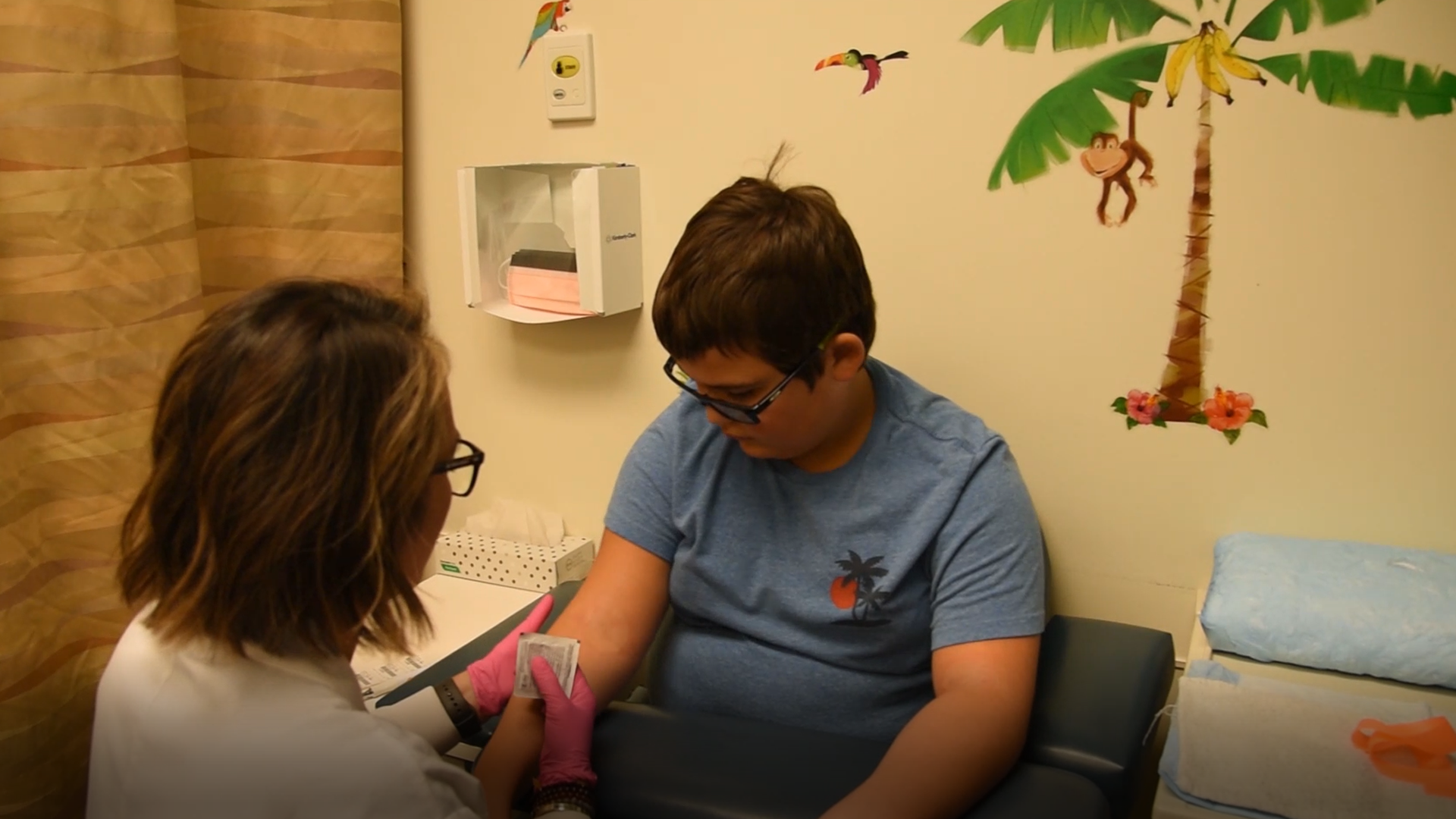 Connor likes football, playing with Lego, and lives for summers spent at his family's trailer. Like many kids his age — and adults too! — one thing he doesn't enjoy nearly as much is having his blood taken.
When Connor's doctors said he needed some important blood work done, they asked for support from his therapists in CHEO's autism program. Everyone agreed that Connor was up for the challenge. They saw an amazing opportunity to build Connor's confidence and show him what he is capable of.
After a year of preparation involving practice at home with an elastic arm band, working with his therapists and visits to CHEO's blood lab to get acquainted with the staff and space, Connor was ready for the big day.
Connor first started with CHEO's autism program when he was seven years old. Two years later, his parents Dena and Clayton continue to be proud of their son's accomplishments.
"Connor has made great strides in CHEO's autism program," said Dena. "He is much better at keeping his emotions in check and has better strategies to deal with distress. Connor was able to get a blood test completed, something that was absolutely impossible in the past."
Now that Connor has shown how brave he can be with blood tests, his family and CHEO autism therapists have some new goals in sight, like getting Connor's hair cut.They are also working with him to set goals about things that matter most to him."
"Our experience with CHEO has been excellent and we look forward to working on new goals that help Connor live his best life."
No login? Please enter your details below to continue.