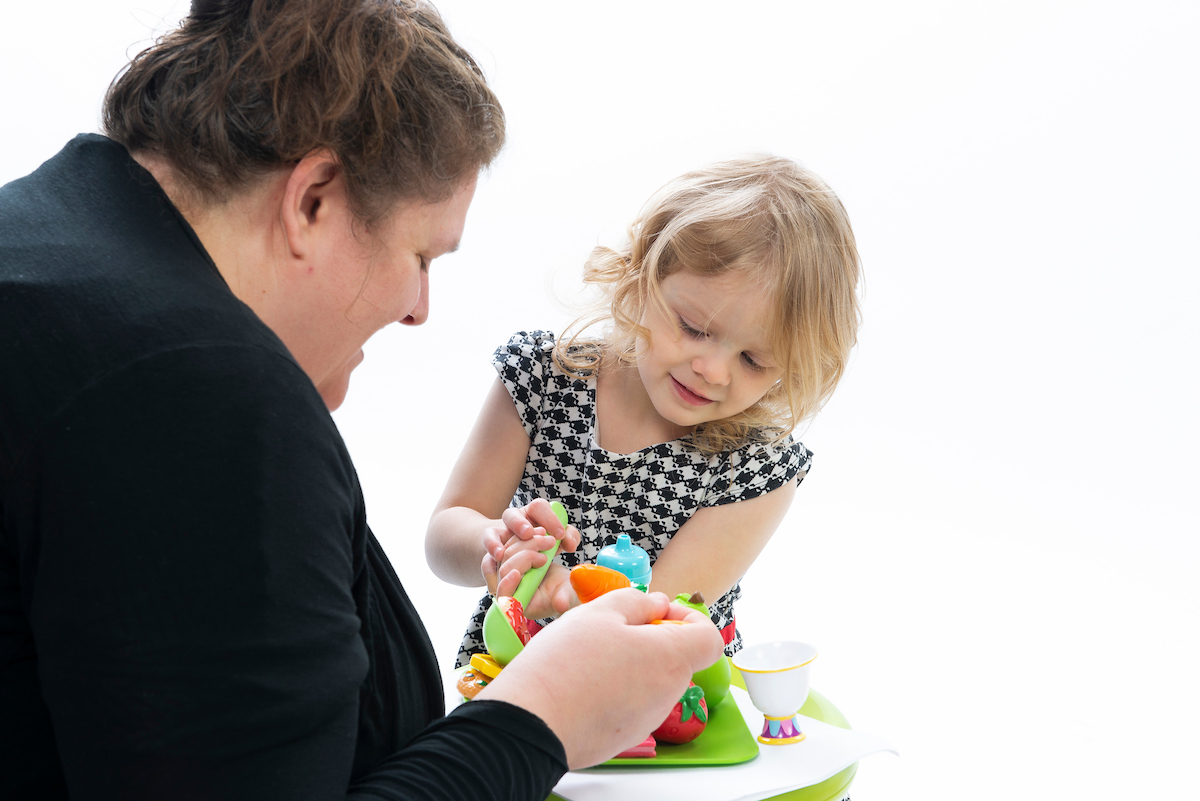 OTTAWA—The CHEO Autism program is adding a number of programs designed to support families through their journeys, from a recent diagnosis of autism spectrum disorder (ASD) through life transitions, such when teens with ASD are looking for jobs and friends their age.
"We want to be there to help families from the difficult time they receive an ASD diagnosis, right through to the exciting moments that teens experience as they embrace their independence and life in the world," said Monique Lugli, CHEO vice-president of Child Development and Community Services.
CHEO has been listening to families and working diligently to create this continuum of services. Some recent additions include virtual "chill-and-chat" drop-in groups for teens, school readiness in COVID-19, and workshops on how to get and prepare for a job.
"The aim of our new programs — all our programs, really — is to support families and give these kids the communication and life skills they need to live their best lives," said Lugli.
One of CHEO Autism's major new offerings is the Social ABCs program, a six-week early intervention group program for toddlers and preschoolers with ASD. It provides strategies for parents to encourage their child's communication so they can share meaningful, positive emotions.
"The Social ABCs program has been really wonderful. It helps us to celebrate small victories and work towards big goals with our little one," said Sharlene Rollins, mother of Allison, a preschooler who is the family's youngest child. "It uses all the latest learning, which is amazing, and has helped us to see opportunities for communication, and even to create them through play!! Idea sharing and support from therapists and parents alike was especially helpful in building skills and confidence, for me and for Allison."
CHEO Autism therapists are in the final stages of an extensive licensing process for the Social ABCs program and plan to begin scheduling regular sessions early in the New Year.
"We want kids and families to get care as soon as possible," said Lugli. "Adding Social ABCs to our early intervention services — alongside system navigation and Foundational Family Services — rounds out a fulsome package of valuable support for families who are between a diagnosis and individual therapy. And for later milestones, CHEO Autism has those covered, too.

"So whether it's celebrating first words or meaningful employment, we are here for families living with an ASD diagnosis," added Lugli.
To register for or find out more about all the services offered by CHEO Autism, please visit cheo.on.ca/autism.
– 30 –
About CHEO
Dedicated to the best life for every child and youth, CHEO is a global leader in pediatric health care and research. Based in Ottawa, CHEO includes a hospital, children's treatment centre, school and research institute, with satellite services located throughout Eastern Ontario. CHEO provides excellence in complex pediatric care, research and education. We are committed to partnering with families and the community to provide exceptional care — where, when and how it's needed. CHEO is a partner of the Kids Come First Health Team, a network of partners in Eastern Ontario working to create a high quality, standardized and coordinated system for pediatric health care that is centred around children, youth and their families. Every year, CHEO helps more than 500,000 children and youth from Eastern Ontario, western Quebec, Nunavut and Northern Ontario.