For best results make sure background graphics are enabled.
Welcome to Inpatient Medicine, a medical unit for children and youth up to 18 years of age. We believe that the best care happens when there is a partnership between parents, children and youth, physicians and staff. As a partner in your child's care, we encourage you to care for your child, to ask questions and take part in decisions.
Please let us know about any concerns you have, as well as anything that might get in the way of working together
Who is part of my child or youth's care team?
| | |
| --- | --- |
| | Staff physician: oversees and manages all major decisions about the overall care of your child. |
| | Nurse: provides moment-to-moment management of your child's care and will spend more time than any other team member at your child's bedside. |
| | Resident: a doctor in training who works closely with other health-care team members to care for your child. |
| | Medical student: a student enrolled in medical school training to become a doctor. |
Patient and family centered rounds
Every morning between 9:30 a.m. and 12:00 p.m. doctors, nurses and other staff on the care team meet to talk about your child or youth. They talk about your child's condition, treatment plan for the next day or so, and the discharge plans. They take place either just outside your child's room or virtually, and take about ten minutes.
Rounds are a great way to share information and make sure everyone understands the plan of care. Rounds are also an effective way for students to learn, so there is some teaching that happens during rounds too.
Children youth and families are welcome to
write down questions and notes before and during rounds
listen and add to the medical information discussed
ask questions and share any concerns
arrange for a medical team member to come back later if there is not enough time during rounds to answer your questions
Resources available to families
Spiritual care: support and promote spiritual well-being for patients & families
Child Life: help children and you cope with the stress and uncertainty associated with hospitalization
Social work: meet with families to help with adjustments to the variety of changes and challenges that may arise with being in hospital .
If you would like to access any of these family resources, please ask your child or youth's nurse.
Do I need to stay with my child or youth all the time?
It's important for caregivers to stay close to children and youth during a hospital stay. All children and youth staying at CHEO need extra love and support. Younger children and babies need to be supervised at all times for their safety.
Being close by also allows you to answer any questions that come up, and to bring important information to the decision making process.
CHEO's caregiver presence policy
For CHEO's most up-to-date caregiver presence information, visit our "Preparing for your stay or visit" page.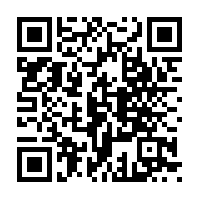 For CHEO's most up-to-date caregiver presence information, scan this code or visit cheo.on.ca and read our "Preparing for your stay or visit" page.
Safety first
PPE (Personal protective equipment)
You may be asked to wear a mask or PPE while you are with your child at CHEO. Please listen to your care team's instructions on whenand how to properly wear masks, gowns etc.
Hand hygiene
Washing our hands is one of the best defenses against germs! Wash or sanitize yours and your child's hands as often as possible.
Sleeping safely
Crib side rails need to be raised.
CHEO does not support co-sleeping arrangements.
Your child should not be sleeping in the bed chairs.
Patient bracelets
Children and youth are to wear their bracelets at all times to ensure proper identification and safe practice
Medication administration
Do not administer home medication to your child, without speaking with your nurse or physician team first.
How to improve your stay at CHEO
What to bring
comfy clothes and slippers
a pillow and comfort items
games, electronics and books.
non-perishable food
Amenities
family room and kitchen
parent showers and laundry (please speak with the unit clerk)
room services available through the Oasis Café or main cafeteria
For a full list of amenities and tips on coming to CHEO, read our Visiting CHEO page.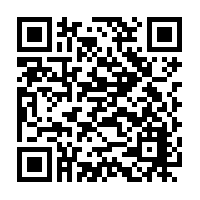 For a full list of amenities and tips on coming to CHEO, scan this code or read our Visiting CHEO page on cheo.on.ca.