For best results make sure background graphics are enabled.
What is distraction
Distraction is a helpful tool parents, caregivers and medical professionals can use during procedures that can be upsetting for kids, like the COVID-19 vaccine or other immunizations. Distraction can help the child have a more positive experience, be less scared in the future, and result in a more pleasant for everyone involved.
Distraction ideas for parents and caregivers
Before your child has a procedure that could be upsetting for them, think of things that can help distract them. You might want to build them into a Coping Plan. Here are some ideas to get you started: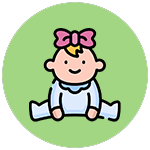 Babies and toddlers
Blow bubbles (if the clinic says it is ok to do so).
Bring a light up or musical toy and play it at the exact moment of the procedure.
Bring a pinwheel toy and blow on it so it moves.
If your baby is breastfeeding, breastfeed them before during and after the immunization — not only does this distract them but it can reduce pain during the procedure.
Use a pop up picture book or finger puppet toy.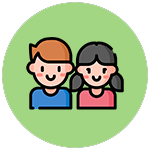 Younger children
Say a funny word on the count of three (point of procedure) 1, 2, 3, hippopotamus!
Build a pizza/sundae — what toppings should we put on our pizza/sundae?
Think of a word for each letter of the alphabet.
Play 'I spy' using items around the room.
Watch a funny animal video on a tablet or phone.
List some "would you rather" (ex: pizza vs lasagna, cat vs dog etc.)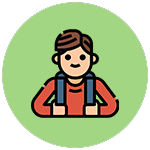 Older kids
Ask them to list the ingredients of their favourite food.
Ask them to tell you a funny joke.
Think of a word for each letter in the alphabet. Try think of the biggest/longest/weirdest word that starts with each letter of the alphabet.
Play a game on a tablet or phone.
Discuss a fun activity you're going to do after the procedure.
Use your imagination…go on a vacation — where would you go and what you would do?