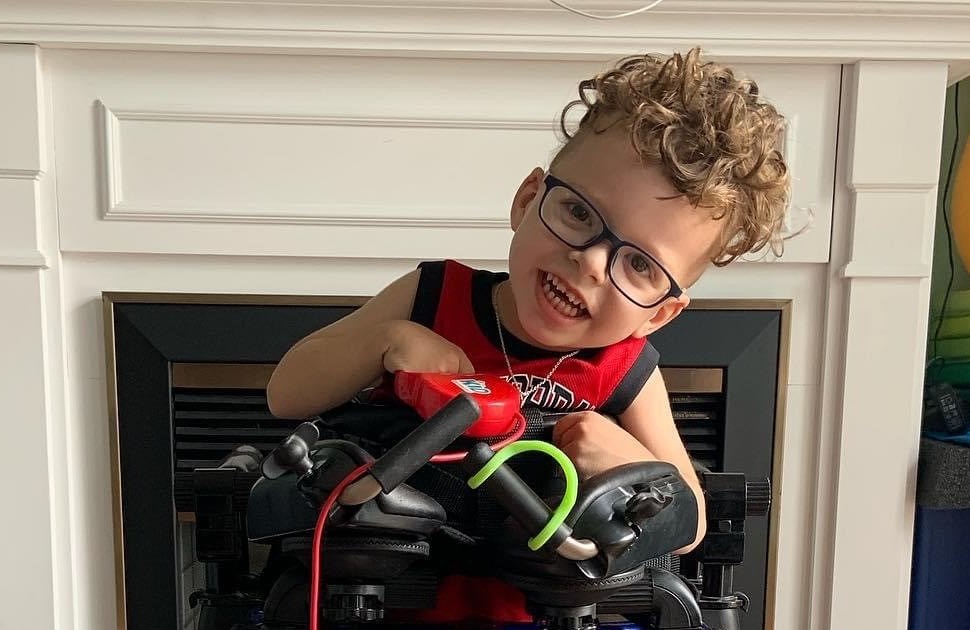 Each of us have our own unique goals and aspirations that we can't wait to accomplish. For the children enrolled in the CHEO Preschool and their families, the excitement and aspiration around achieving goals is no different. And so it is our job to do whatever we can to help them achieve those dreams and live their best lives.
Meet Malakai, a spunky little three-year-old who loves music, dinosaurs and playing with his big sister. Whether he is playing piano at the CHEO Preschool or tickling the keys of his keyboard at home, music is a form of therapy that continues to bring Malakai lots of joy. At 17 months old, Malakai was diagnosed with Spastic Quadriplegic Cerebral Palsy, a condition that causes him to have difficulty controlling movement in his arms and legs as well as having muscle stiffness.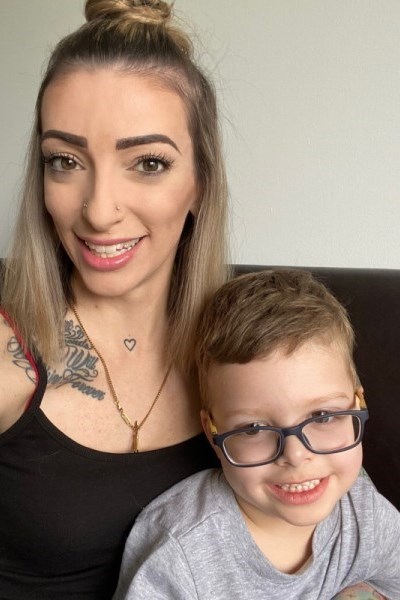 In the fall of 2019, Malakai started at the CHEO Preschool. Now in his second year, Malakai and his CHEO Preschool classmates are benefitting from a fun and innovative approach to goal-setting using the 6Fs for Childhood Disability.
"Recently the CHEO Preschool Education Team decided to enhance the goal setting process, focusing more on the 6Fs framework," said CHEO Preschool Educator and Team Lead, Amber Carty. "Rather than having therapists and educators determine what a child's skills and goals should be, we are now asking parents one simple question – what are your goals as a family?"
By using the 6Fs for Childhood Disability approach, the preschool helps families achieve their goals in the following areas: Family, Fun, Fitness, Future, Friends, and Function.
"We asked families to come armed with information from their own environment," said Amber. "Families are the true experts, and we're so happy to have seen this shift toward families telling us what they need instead of us deciding for them."
For the CHEO Preschool, it's all about working towards outcomes that really matter. They partner with families to achieve goals that are purposeful and meaningful to the kids and their families.
"It's a nice way to look at it from a different perspective," said Malakai's mom, Lindsay. "It's been easier to think about how the skills the preschool works on with Malakai during the day can better our situation at home. Family, fun, and friends goals can all be incorporated into his day at preschool and help out our day-to-day life as a family."
For example, one of Malakai and Lindsay's Fun goals was to help Malakai work on his soccer skills so that he could get outside and play with his sister. To kick-start Malakai's soccer career, the preschool focused on strengthening his core and worked on getting rid of tightness in his arms and legs to help with his ability to move.
Since September, he's become much more stable and has gained more control over his upper body, including better use of his hands and a stronger core. When playing with the soccer ball, Malakai uses a special walker with an opening in the front so that he has more ability to move around. In this walker he used to put his head down and his shoulders would fall forward, so the preschool looked into how to adapt it to better support Malakai. They made a chest harness so he wouldn't fall forward and ankle prompts so he doesn't cross this feet. They even made a set for Malakai's home walker.
"It would have cost hundreds of dollars if we ordered these online. But the preschool was able to make this for only a few dollars," said Lindsay. "It's little things like this that actually make a huge deal for us at home."
As the warmer weather approaches and spring is here, we know Malakai will be getting ready to hit his backyard soccer field. In a battle of the siblings, who will win the season opening game? We can't predict the future, but what we do know is that Team CHEO will proudly be cheering from the sidelines.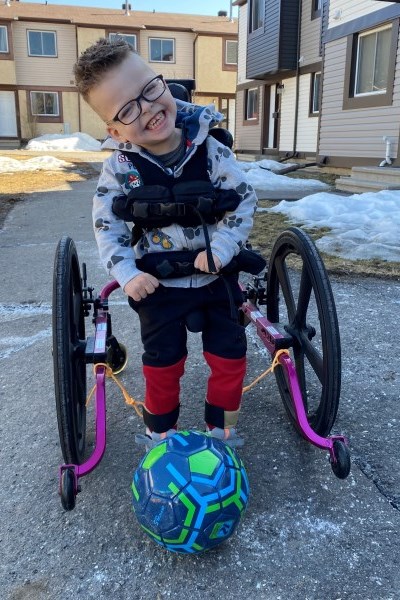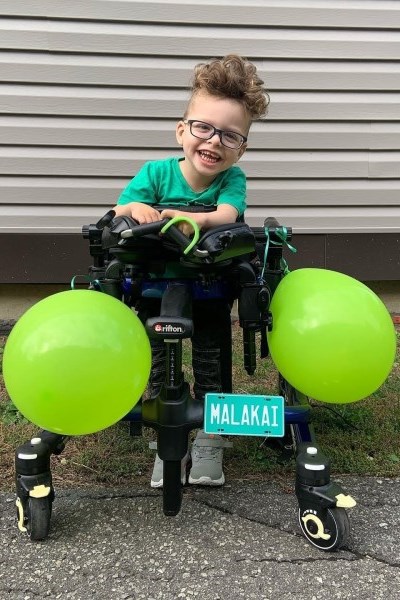 No login? Please enter your details below to continue.