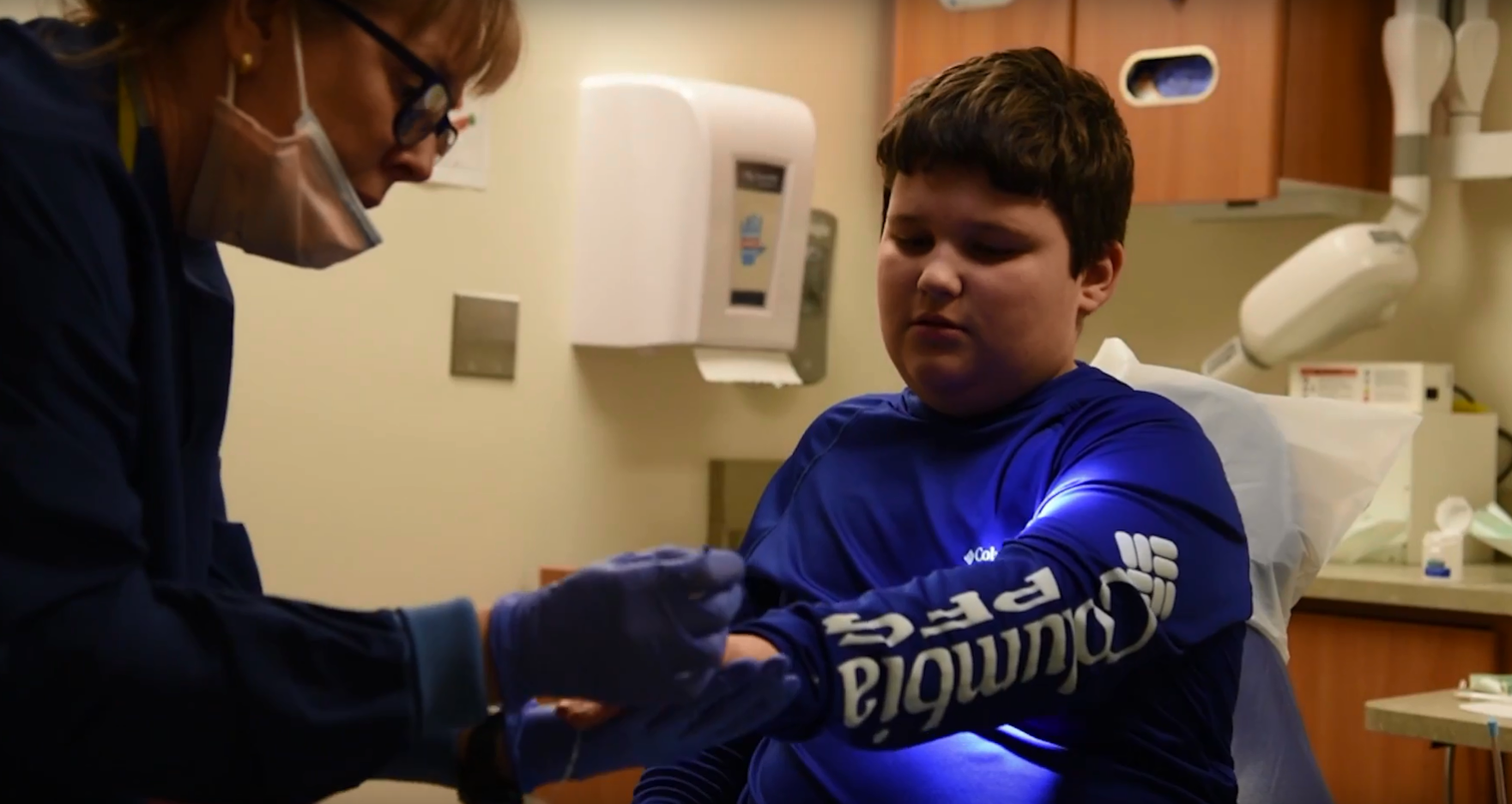 Going to the dentist can be a scary experience. The loud sounds, bright overhead lights, unfamiliar smells and strange instruments are enough to make anyone feel uncomfortable, let alone a child with autism.

Daniel, like many children on the spectrum, has sensory sensitivities that make going to the dentist a stressful ordeal for both him and his mother, France.
"It's been such a struggle for us to find a dentist that understands how to support children on the spectrum," said France. "Daniel is non-verbal and every time he needs work done he needs to be under general anesthesia."
Daniel began his journey with CHEO's autism program with a year of comprehensive behaviour services to help him overcome aggressive behaviour and be calmer in stressful situations. Now, through focused therapy, Daniel and his team work on achieving goals related to his day-to-day living.
They recently collaborated with CHEO's dental clinic to help Daniel and France meet their goal of being able to go to the dentist without being put to sleep.
"We have a block of four appointments and we go and sit in the chair and the staff explain everything to Daniel. It's a slow process but now he's now feeling comfortable in the chair and is willing to let the hygienist in his mouth. It might seem small, but for us that's a huge accomplishment."
Photo Gallery: Daniel and the dentist will appear here on the public site.
Daniel has made amazing strides towards his other goals, learning life skills like using the washroom, getting dressed and preparing food for himself using the microwave — spaghetti is his specialty.
France hopes these skills will one day help him transition to assisted living.
"As a mom with a child with autism you're always worried about the future and CHEO's program has given me such peace of mind. I see that he's able to make choices for himself and fend for himself, and I feel so fortunate to have the support of his team."
No login? Please enter your details below to continue.