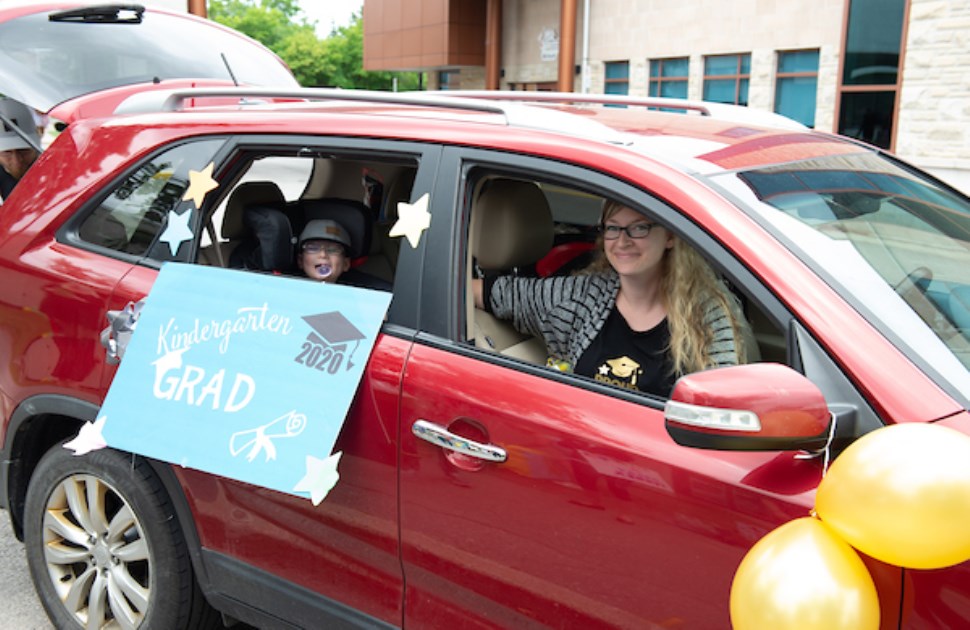 Posted on Thursday, June 25, 2020 02:43 PM
Every year at the end of June, we have the absolute joy of celebrating the amazing little graduates from the CHEO School and Preschool – often taking the form of a fashion show or other unique ceremony. But, just like for all graduating kids and teens across the world, this particular school year has ended very differently. Thanks to the creativity of our school staff, we found a new, safe, pandemic-friendly way to celebrate our Class of 2020 and we think it was just as special!
Keeping public health...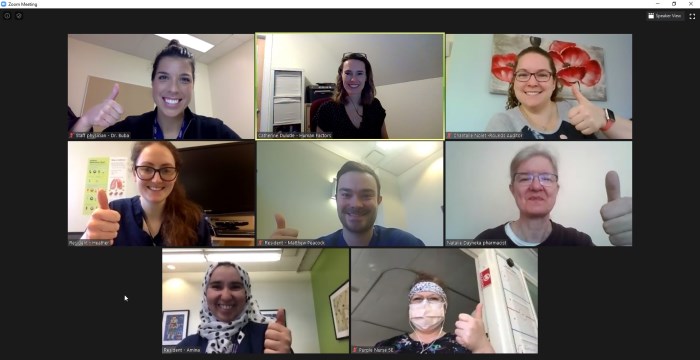 Posted on Wednesday, June 10, 2020 02:57 PM
If you have never been part of family-centred rounds in a hospital, you have probably seen an example on a television show — a group of staff and medical staff move from room to room, patient to patient, discussing each child's care plan. For decades, this is the way family-centred rounds have been done in hospitals all over the world. But now, CHEO is doing it differently.
"With the arrival of the COVID-19 pandemic in mid-March, minimizing close personal contact became a priority safety...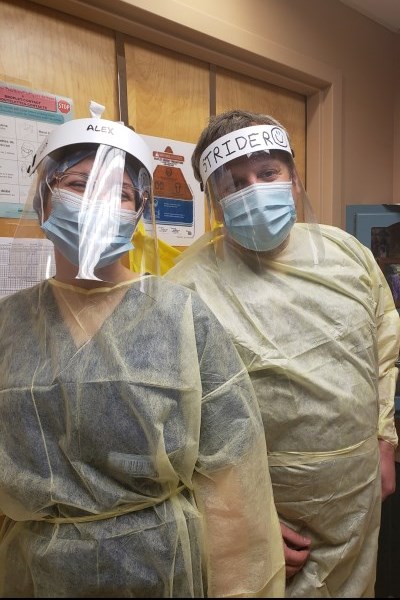 Posted on Monday, June 08, 2020 10:23 AM
Even before the COVID-19 pandemic arrived in March, CHEO was already planning and mobilizing to respond to this new, unknown threat to the health of Canadians. Although we planned for all kinds of possibilities, we did not imagine part of our response would be for staff to leave the hospital and care for some of Ottawa's oldest residents, rather than the youngest.
Strider Armstrong is a CHEO respiratory therapist, accustomed to helping medically fragile babies in the Neonatal Intensive Care Unit...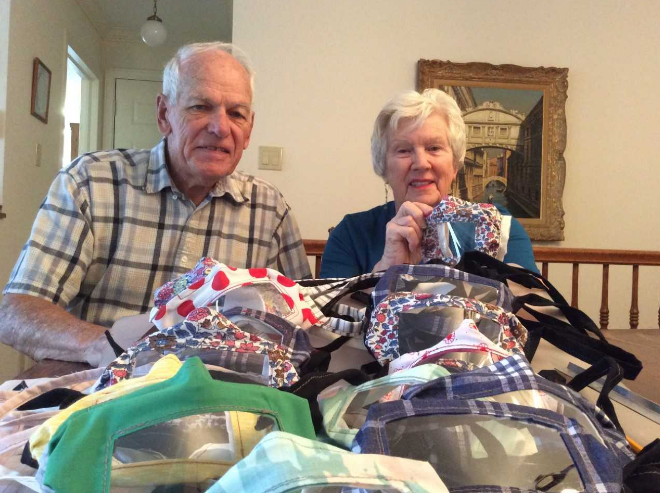 Posted on Thursday, May 21, 2020 11:09 AM
Nancy and Keith McGruer
Nancy and Keith McGruer's kindness and ingenuity created something amazing for children and youth in the Audiology and Emergency Departments at CHEO — masks with clear plastic windows, so that kids who are deaf or hard of hearing can still read lips.
When the urgent need for masks became apparent, Nancy and Keith started out sewing comfortable, three-layer, impermeable masks for personal support workers in Ottawa. After making masks for their children and grandchildren...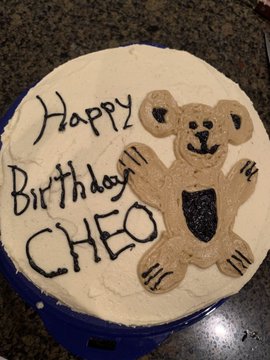 Posted on Sunday, May 17, 2020 03:40 PM
Today - May 17 - is CHEO's 46th birthday! To help us virtually celebrate, we asked you to send us a photo of your COVID-19 baking or birthday decorations using #CHEObirthday! Here are some of your great creations:
We loved seeing your fun photos! We hope you had a great time baking and eating these treats, and putting up decorations....