Posted on Friday, April 03, 2020 11:26 AM
Reunited and it feels so good! Staff across CHEO have been redeployed to areas where they are needed most. Dominique and Andrea have both been redeployed to be screeners at our entrances, when they recognized eachother - Dominique was Andrea's physiotherapist when she was a child!
The photo of the two of them that Dominique is holding has been in her office all this time.
Get regular updates
Visit our COVID-19 page for up-to-date information about what CHEO is doing to protect kids, families...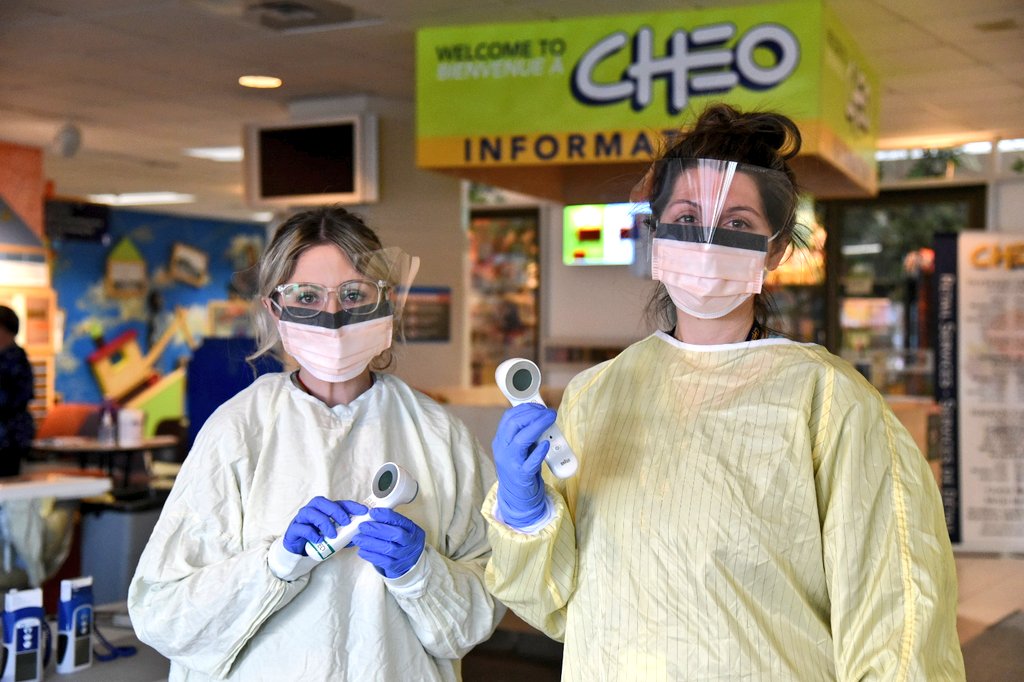 Posted on Friday, April 03, 2020 11:10 AM
Rest assured that all kids, caregivers, staff and medical staff are being screened before entering the building by our friendly screeners! Everyone's safety is always our top priority. A big thank you to our screening team who are taking on this important role.
If you're a child, youth, caregiver, staff or medical staff coming to CHEO, please follow the physical distancing markers while you wait to be screened. Once in the building, keep two meters apart and wash or sanitize your hands often.
Get...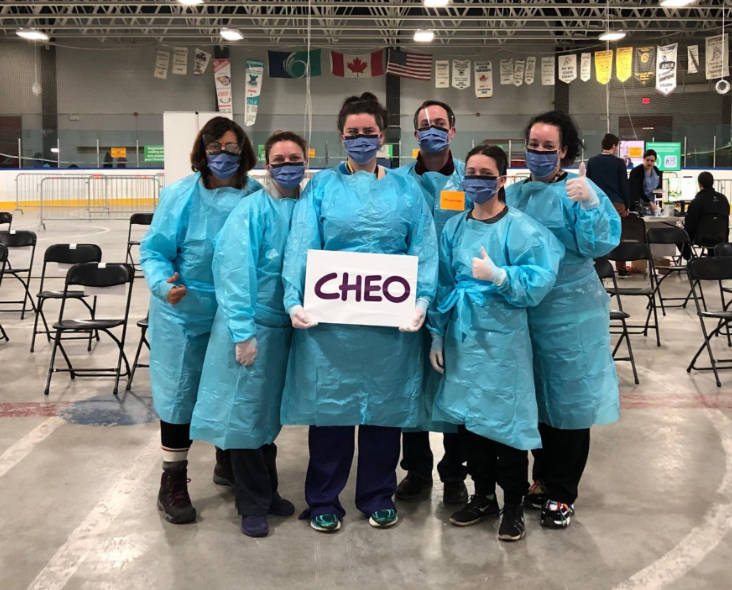 Posted on Friday, April 03, 2020 10:58 AM
Kudos to everyone working hard at the Brewer Arena assessment centre to keep kids, families and our community safe. Run in collaboration with The Ottawa Hospital, the Assessment Centre provides COVID-19 assessment and testing for children and adults.
Our CHEO team is fully gowned up in protective gear and ready to put #safetyfirst by screening kids and youth for COVID-19.
Our team is working hard, but it's all smiles behind those masks! Dr. Jason Brophy, Debbie Turner & Abby Browne...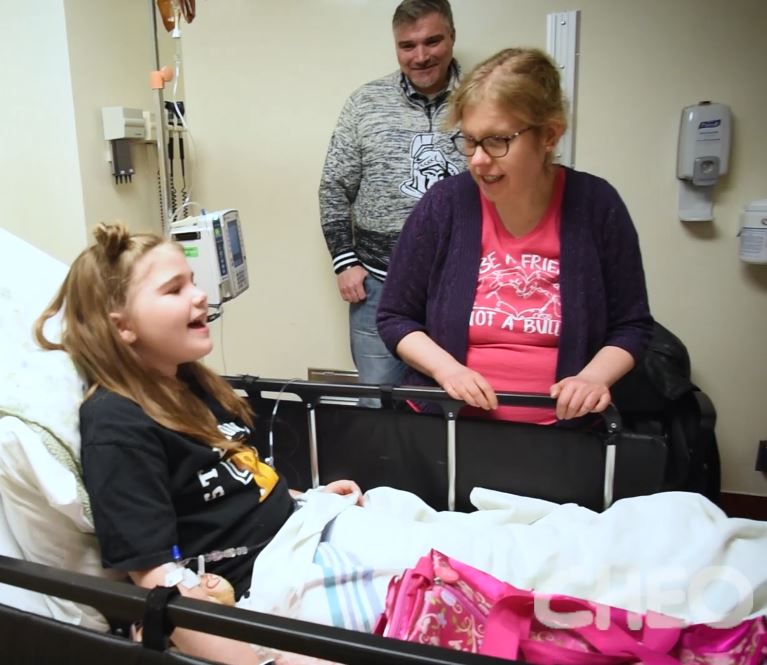 Posted on Thursday, March 12, 2020 11:08 AM
On Pink Shirt Day last month, our President & CEO Alex Munter tweeted a photo of a CHEO staff member named Katie Perry. Katie Perry works with our Doctors of Shredding, helping shred confidential documents, deliver handouts and more.
Hillary – featured in this video – replied right away.
So we made it happen.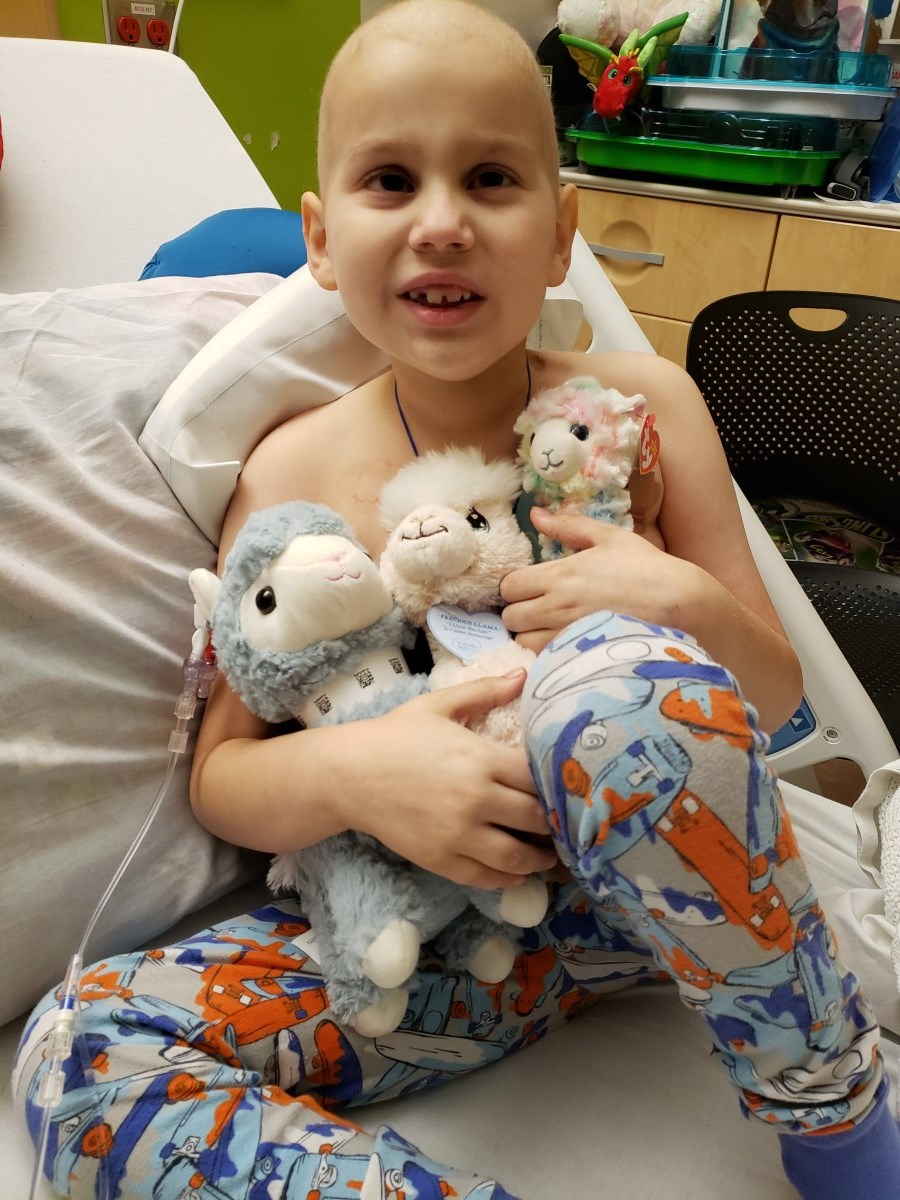 Posted on Tuesday, February 25, 2020 10:40 AM
Last week was Kindness Week (February 17 to 21) — a time to show appreciation and add to the happiness of people around you. While little acts of kindness were happening all over the world, one very big act of kindness was happening on CHEO's oncology unit — our community banded together to support Ollie and search for his beloved stuffed animal, Llama Llama Blue Pajamas.
Here's a touching message from Ollie's mom, Dawn, as she reflected on how much these little acts of kindness meant to her family: