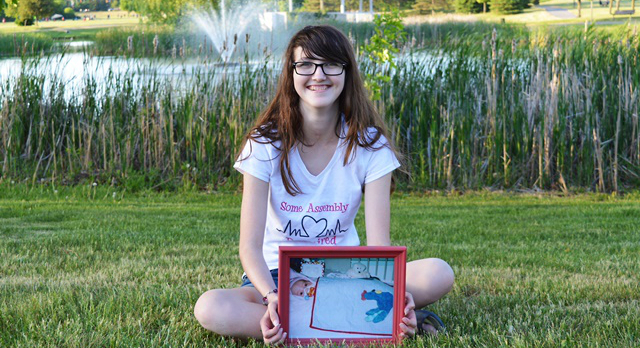 Posted on Wednesday, June 19, 2019 10:00 AM
Whenever Abby MacMillan falls asleep, she stops breathing.
Imagine.
It's why she was first admitted to CHEO's ICU when she was five hours old.
It's why for the next 18 years she and her family have returned to CHEO many, many times.
Abby's mom, Teresa, never thought a door would improve things for her eldest daughter. In fact, doors and separation create anxiety. For Abby's first months they slept side by side and to this day they still sleep with their doors open. "We need to be able to see, hear...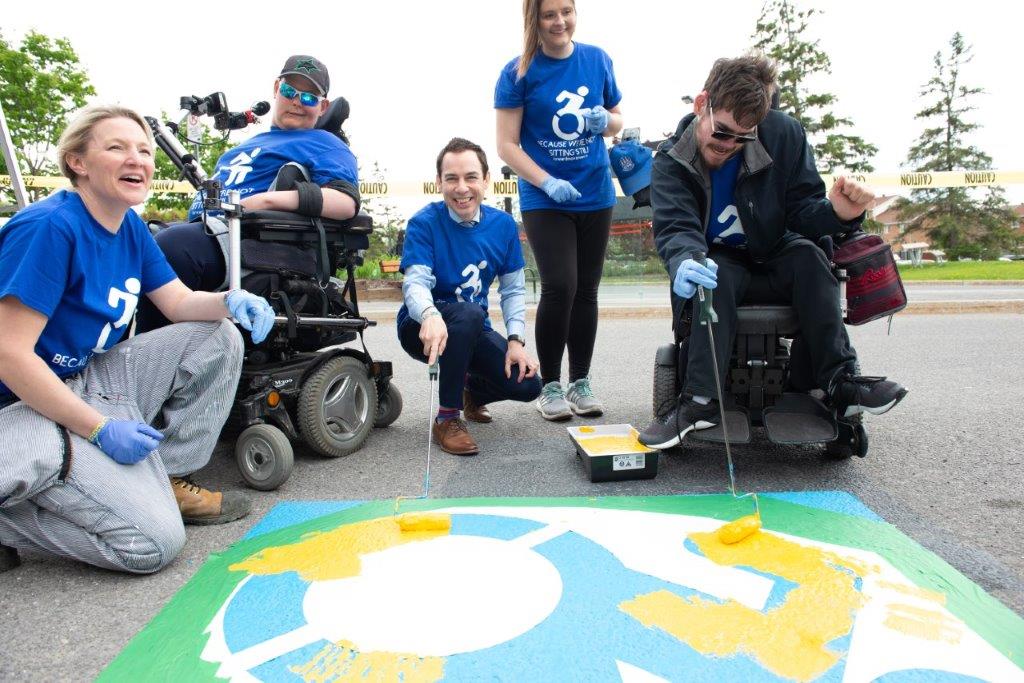 Posted on Friday, May 31, 2019 05:28 PM
On Friday, CHEO's WE Club had a painting party.
This volunteer youth group — with a mandate to give back, locally and internationally — took over three parking spots at CHEO. They worked hard to raise funds for the stencils and supplies, and convinced CHEO that we should work with The Forward Movement to access the stencils with the new dynamic accessibility icon that they created.
In their invitation to the party, the WE Club wrote, "This logo proves that just because we have a disability does not...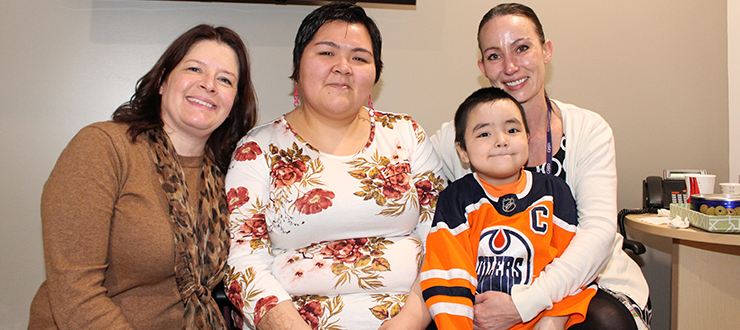 Posted on Thursday, April 11, 2019 03:00 PM
Nina Kautuq (centre) and six-year-old son Jutanie survived a tent fire that claimed the rest of their family. Carolyn Roberts (left), Indigenous Nurse Navigator at The Ottawa Hospital, and Kerri-Lynn Whyte (right), a nurse at CHEO, worked together to reunite Nina with the doctor and nurses who cared for her three children.
---
Nina Kautuq's body is still healing from the 2015 tent fire that claimed the lives of her husband and three of her four children. But her emotional healing finally began...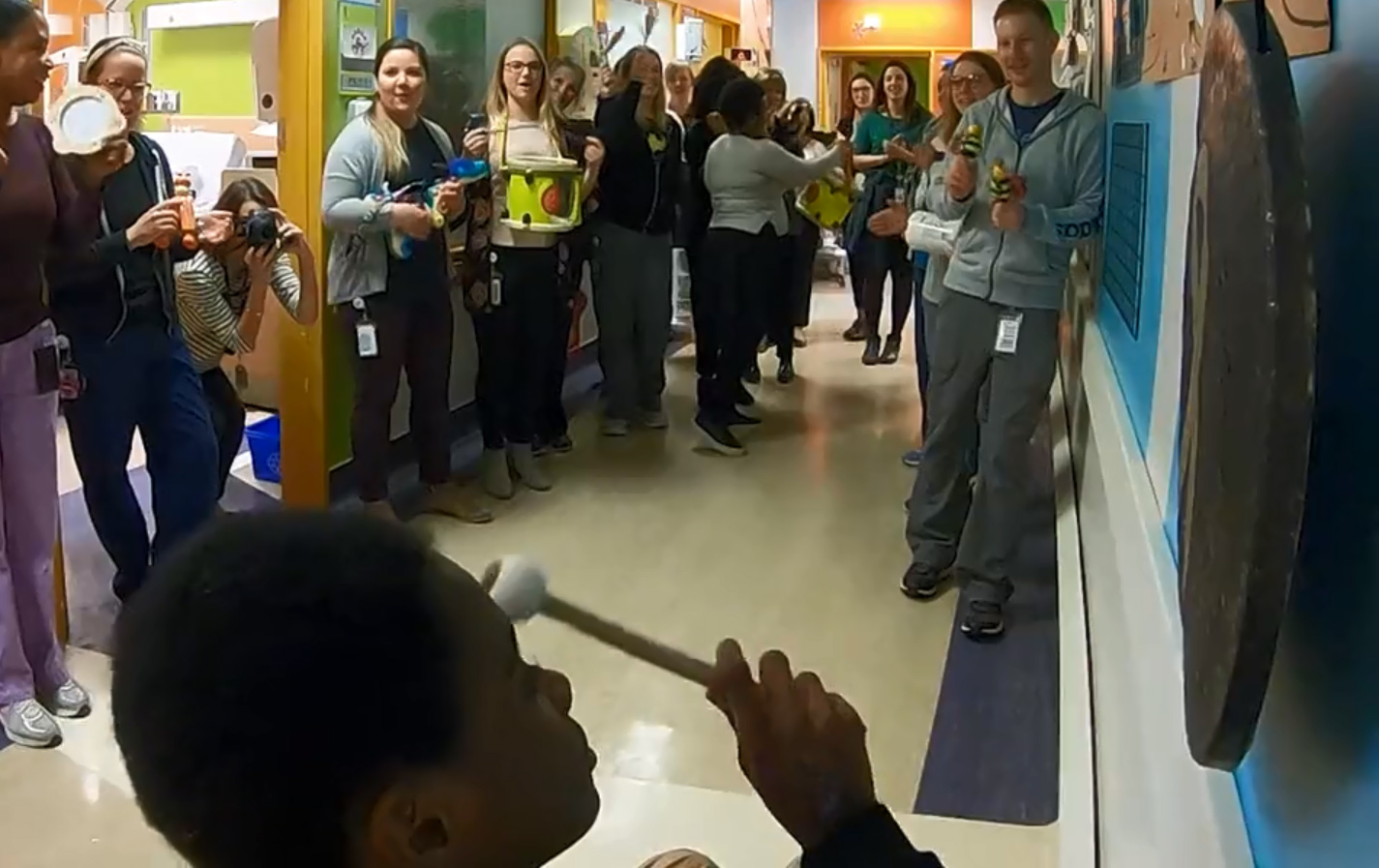 Posted on Wednesday, March 06, 2019 05:23 PM
Today one of our inspiring patients got to sound the gong, a celebration of his discharge from CHEO after eight months, most of it on 4 North, our Hematology and Oncology unit.
Basile has sickle cell disease and when he arrived last July he was in septic shock. After getting out of intensive care he could barely move. Easy to smile, a lover of basketball and ever cooperative, Basile has come such a long, long way.
We are so glad for this day, but his CHEO family will miss him.
We know he'll be shooting...
Posted on Friday, March 01, 2019 10:00 AM
Did you know the Village People perform their 1978 disco hit Y.M.C.A every day at CHEO?
Young man, there's no need to feel down…
I said young man, pick yourself off the ground…

It's fun to stay at the Y.M.C.A.
It's fun to stay at the Y.M.C.A.
Thanks to the creative work of Darryl Cameron and Marc Bergeron in Clinical Engineering, you can hear the Village People, the Jackons, Kool and the Gang, Fats Domino, Captain and Tenille and more in the Ophthalmology Clinic...