Posted on Thursday, February 20, 2020 11:00 AM
Job action by four of the province's school unions on February 21 will affect the following school-based services offered through CHEO:
CHEO School
Affected: No classes (English and French)
Steps to Success (McHugh Education Centre)
Affected: No classes
Back on Track (McHugh Education Centre)
Affected: No classes
McHugh Education Centre at CHEO – Elementary
Affected: No classes and instruction
McHugh Education Centre at CHEO – Secondary
Affected: No classes and...
Posted on Tuesday, February 11, 2020 04:50 PM
CHEO is ready for and actively monitoring the evolving situation with the novel coronavirus (COVID-19).
For the latest information on the virus, please visit Ottawa Public Health: Novel Coronavirus (COVID-19)
What are we doing?
CHEO staff is actively screening patients at the Emergency Department. Recent travel history or exposure to sick travellers, along with new symptoms of illness, help us quickly identify children and youth who may have the virus. Anyone who screens positive for possible...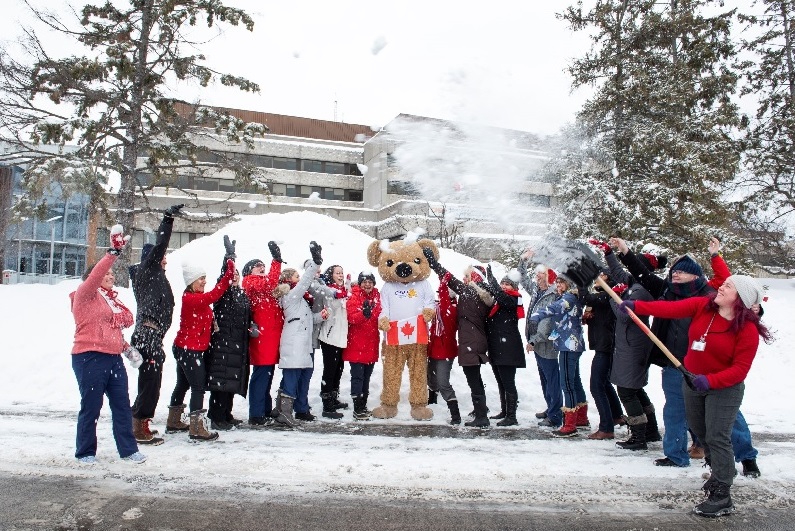 Posted on Thursday, January 30, 2020 09:19 AM
January 29, 2019 (Ottawa, ON) –– Today, CHEO was celebrated twice. Both Forbes and Canada's Top 100 Employers named CHEO to their respective lists of the best places to work in Canada.
"This recognition is a tribute to CHEO's team of 4,150 staff, medical staff, researchers and volunteers and our vision to help children and youth live their best lives," said Alex Munter, CHEO's President and CEO. "Being named a top employer is a reminder that the...
Posted on Tuesday, December 17, 2019 11:35 AM
While you can get urgent help at CHEO any day of the year, we do have a partial slowdown for a few days over the holiday season. Our Emergency Department and all urgent and essential services are open, but for a few days each December/January, non-urgent clinic appointments and elective surgeries are deferred and our administrative services are closed. This cost-containment strategy allows us to better serve you throughout the year.
Emergency Department: Open Open Essential Services:...
Posted on Sunday, December 15, 2019 09:22 PM
Every year during the winter months, many people catch the seasonal flu virus, common cold or get sick from other infections. At CHEO, we call this "peak season" because it is the busiest time of the year. During this time we rely on everyone to help protect against the spread of infection. We all have a role to play.
Beginning December 16, 2019 CHEO will be implementing cold and flu season temporary visitor restrictions. It is anticipated that these precautions will be in place until March 31, 2020...