Posted on Monday, November 18, 2019 09:32 AM
Photo Gallery: Aakuluk Clinic launch will appear here on the public site.
OTTAWA — CHEO's Aakuluk Clinic, launched today, will serve as a hub that organizes health care for children and youth from Nunavut with complex medical needs. The word aakuluk is an Inuktitut term expressing warmth, love and affection — how CHEO hopes Inuit families feel while accessing care.
"Inuit families are far from their...
Posted on Friday, December 06, 2019 12:20 PM
Kids Come First partners at today's announcement with Christine Elliott, Ontario's Minister of Health. (Photo: City of Ottawa)
Rollout to start with Ontario's first pediatric home-care program
OTTAWA, ON — Today, Christine Elliott, the Minister of Health, expressed provincial support for Kids Come First/Les enfants avant tout as a model for delivering integrated child and youth health services.
As stated in the Minister's announcement,...

Posted on Thursday, December 05, 2019 11:33 AM
OTTAWA — Launching an innovative contest called Eureka, today CHEO is calling all inventors, brainiacs, smarty-pants, wannabe-dragons and out-of-the-box thinkers to help with two of our biggest problems. Maybe you're a disruptor who can make health care better. Maybe your experiences outside of health care can be applied to help kids get faster access at CHEO. Maybe you're a regular visitor to CHEO and have seen something small here that can make a big impact.
...
Posted on Wednesday, December 04, 2019 06:22 AM
The following list outlines which school-based services offered through or at CHEO will be affected by the OSSTF job action:
Le Transit at Centre Ado
Affected: No classes
Le Transit at CHEO Unaffected: Classes as usual Steps for Success Unaffected: Classes as usual Back on Track Unaffected: Classes as usual McHugh Education Centre at CHEO Unaffected: Classes as usual CHEO School Unaffected: Classes as usual
Autism
Partially...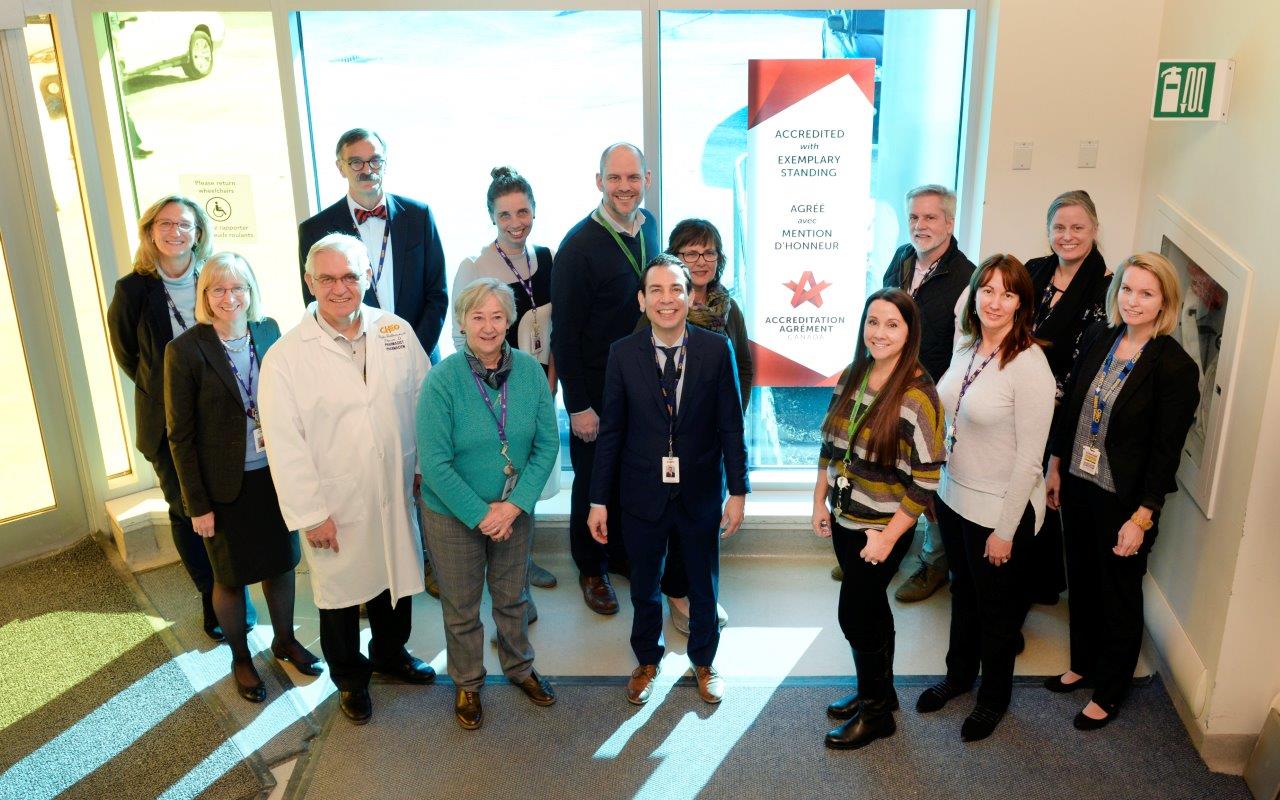 Posted on Monday, December 02, 2019 12:26 PM
(Ottawa, ON) — Accreditation Canada, the agency that accredits the quality and safety of Canadian health-care organizations, has awarded CHEO the highest rating possible — full accreditation with exemplary standing — for meeting 2,388 of 2,395 standards, including all 30 required organizational practices.
"Achieving exemplary standing is a badge of honour we will wear with great pride," said Alex Munter, President and CEO. "This...