Posted on Thursday, April 15, 2021 02:41 PM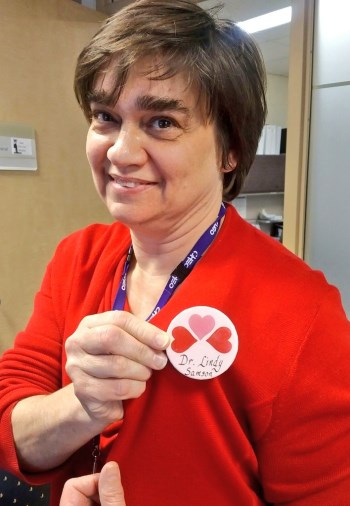 CHEO is excited to announce the reappointment of Dr. Lindy Samson to a second five year term as our Chief of Staff. Dr. Samson's reappointment was approved by the CHEO Board of Directors on April 10.
"Throughout her first term, Dr. Samson's background as an infectious diseases specialist, along with her calm, strong and empathetic leadership have been invaluable to team CHEO and to the children, youth and families we serve," says Daphne Fedoruk, Chair of CHEO's Board of Directors. "The...
Posted on Tuesday, April 13, 2021 11:00 AM
Ottawa — April 13, 2021 — CHEO is readying intensive care beds and staffing as preparation for the potential transfer of adults requiring critical care.
Ottawa's adult hospitals have already admitted record numbers of Covid-19 patients and admissions continue to climb. If patients need to be transferred out of those hospitals, it is preferable for them to be able to stay in Ottawa and not have to be transferred elsewhere in the province or country.
...
Posted on Tuesday, April 06, 2021 11:58 AM
TORONTO, April 6, 2021 – Schools are closing and more may shut down in-person learning because we haven't been able to contain community transmission of coronavirus in Ontario. Collectively, we have failed our children.
We are calling on the government to recognize the hardship kids and families will face and do everything in their power to re-open schools where they have closed as soon as possible and save the school year.
As leaders in children's health care, we believe that schools should be the...
Posted on Tuesday, April 06, 2021 10:45 AM
CHEO, the leading provider of specialized pediatric health services in the region, is currently recruiting a volunteer to join its Board of Directors. CHEO's Board of Directors is responsible for the overall governance of the organization - its members set the organization's strategic priorities and ensure they're met; they provide ongoing oversight of the quality of care provided; and ensure financial resources are managed appropriately.
Vacancy - Board of Directors
CHEO is seeking to fill one vacancy...
Posted on Wednesday, March 24, 2021 04:31 PM