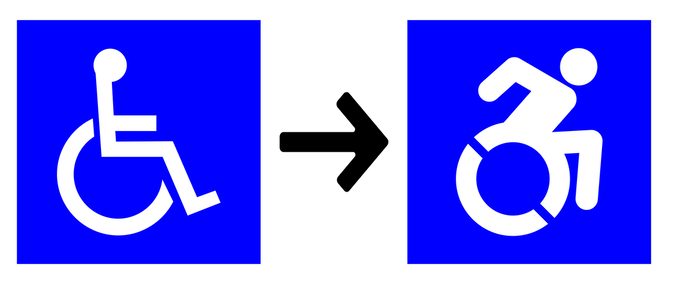 Posted on Friday, 31 May 2019 05:00 AM
OTTAWA — CHEO's WE Club is holding a Forward Movement Painting Party to paint three parking spaces with the Forward Movement icon, the first at CHEO.
The CHEO WE Club is Canada's only chapter composed entirely of youth with disabilities. They raised money to pay for the supplies and stencil needed to paint the parking spots.
In their invitation to the party they wrote, "This logo proves that just because we have a disability does not...
Posted on Thursday, 07 March 2019 03:55 PM
The following is a letter to partners from Alex Munter, CHEO's President and CEO, and Caroline Somers, the Board Chair of the CHEO Research Institute.
On behalf of the Boards of Directors of CHEO and the CHEO Research Institute (CHEO RI), we are pleased to share that Dr. Jason Berman will be the new CEO and Scientific Director of the CHEO RI and the VP Research of CHEO.
Dr. Berman joins us from Halifax's IWK Health Centre and Dalhousie University, where he is the Interim Vice President Research,...
Posted on Friday, 01 February 2019 09:00 AM
Feb. 1, 2019—OTTAWA— For the eighth time, CHEO has been recognized as one of the National Capital Region's Top Employers. The 2019 Top Employers list includes organizations from across the region that are at the forefront of their respective industries.
The National Capital Region's Top Employers 2019 list is the 14th annual competition evaluating and recognizing exceptional places to work in the Ottawa area. CHEO is one of two health-care workplaces to...
Posted on Monday, 07 January 2019 09:00 AM
Call for expressions of interest to participate as a family advisor for CHEO's #1door4care project
Would you like to help us create the best space for children and youth at CHEO?
Some of the most vulnerable children in Eastern Ontario face a fractured delivery model of essential health services. Every extra door for care adds to the burden on 40,000 already overburdened families. We can change that. We are bringing together seven locations under...
Posted on Monday, 10 December 2018 03:00 AM
On December 10, 2018, Francesca Jones had her cochlear implants activated, often referred to as being 'turned-on', allowing her to truly hear for the first time. The moment the first implant was activated, it was apparent she could hear her parents talking to her. Her mother, Julia Tirabasso, said "Ciao Francesca!" and Francesca looked right into her eyes and smiled.
Francesca is the second youngest infant to receive cochlear implants — electronic...