Posted on Wednesday, May 11, 2022 04:01 PM
CHEO, the leading provider of specialized pediatric health services in the region, is currently recruiting a volunteer to join its Board of Directors. CHEO's Board of Directors is responsible for the overall governance of the organization - its members set the organization's strategic priorities and ensure they're met; they provide ongoing oversight of the quality of care provided; and ensure financial resources are managed appropriately.
Vacancy - Board of Directors
CHEO is seeking to...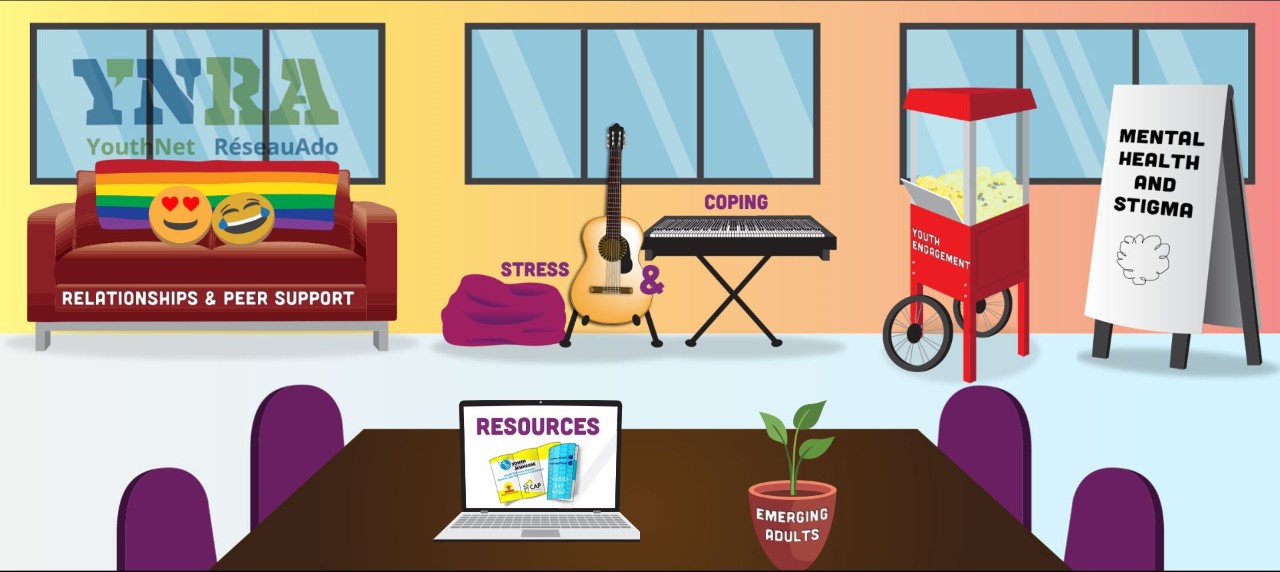 Posted on Thursday, May 05, 2022 11:12 AM
OTTAWA, May 5, 2022 – CHEO's YouthNet/RéseauAdo (YNRA) has released a new, interactive online mental health platform to help young people address the challenges of living through a global pandemic while staying connected and preserving their mental health.
"Youth flourish in environments that are familiar and safe. Unfortunately, the COVID-19 pandemic has been anything but," says Fiona Cooligan, YNRA's...
Posted on Monday, May 02, 2022 11:54 AM
CHC also calling on political parties to come together to develop Ontario's first-ever Children's Health Strategy
TORONTO – With the start of the provincial election campaign, the Children's Health Coalition (CHC) is calling on leaders and candidates of all political parties to make kids' health across all sectors a priority by adopting the 100 Day #MakeKidsCount Commitment.
Posted on Thursday, April 28, 2022 04:36 PM
Ontario budget lays the groundwork for the creation of wrap-around services to help young people with multiple medical conditions who are also living with social vulnerabilities
Ottawa and Toronto, April 28, 2022, 4:30 p.m. – Three leading children's hospitals welcome the investment of $32.3 million annually announced in today's provincial budget for a new program that will support families of children with multiple complex medical, behavioural and social needs.
Posted on Wednesday, April 27, 2022 01:29 PM
Ottawa — A new system capacity report from the Francophone working group of the Kids Come First Health Team assesses access to French-language health services in the Champlain region and finds a resounding need to improve, facilitate and centralize access to care, with a priority focus on service for mental health and addictions, and medically complex care.